Powerful web design and development to validate prospects, convert leads, excite candidates, and empower employees.
Results happen when

strategy, creative, and technology

are intertwined by an experienced team.
Focused on software and technology companies, we've been building web and interactive solutions for over 20 years with our in-house, expert team of marketers, designers, writers, and developers.
Our website for Socialive, an enterprise video software platform.

"Insivia came in, listened well, guided our conversations, and produced a clear strategy that will help us move forward as a company."
SAMANTHA MCCLINTOCK, ROUNDTABLE
Plan your web strategy to win more customers.
A smarter web strategy integrates brand, messaging, usability, technology, and marketing to accomplish key objectives.
The only way to maximize results is to leverage a proven and thorough strategic planning process. We're obsessed with designing web solutions focused on validation and conversion.
Our website for Qless, a line management B2B SaaS.
Great design and user experience to convert more visitors.
Every interaction is a chance to win or lose customers. Great user experiences impress, validate and convert.
Our team combines usability and conversion expertise with beautiful, brand-focused web design that achieves business objectives. From the first second a visitor arrives, our sites build confidence to drive conversion.

"We only recently launched, but we've seen a 3% increase in weekly traffic to the website, an 81% increase in MQL-to-SQL conversion rates, and a 50% increase in qualified demo requests.
On top of their expertise and stellar skillsets, they were genuinely invested in the success of the project and our company."
Leverage the right software and integrations to scale.
Your website platform executed with smart development makes it easy to manage and fully integrated with your business.
We leverage a wide range of content management systems and responsive development to create powerful web solutions. Add integration to CRMs, ERPs, or any other key system for an end-to-end digital business.
Interactive features and custom graphics to engage and drive action.
Engage, serve & inspire your visitors with powerful interactive experiences to stand out and drive action.
The sky's the limit - calculators and configurators to maps and directories are just the beginning to encouraging conversion or providing unique online services. We've designed specialized animated graphics, unique conversion interactions, and a range of other experiences to drive better outcomes.
As a full service agency, search, marketing and lead-generation are central to our website solutions.
Driving traffic and supporting marketing initiatives is a requirement for a successful website.
We're marketers too and our team incorporates search optimization, landing pages, content marketing, social media and more into every site.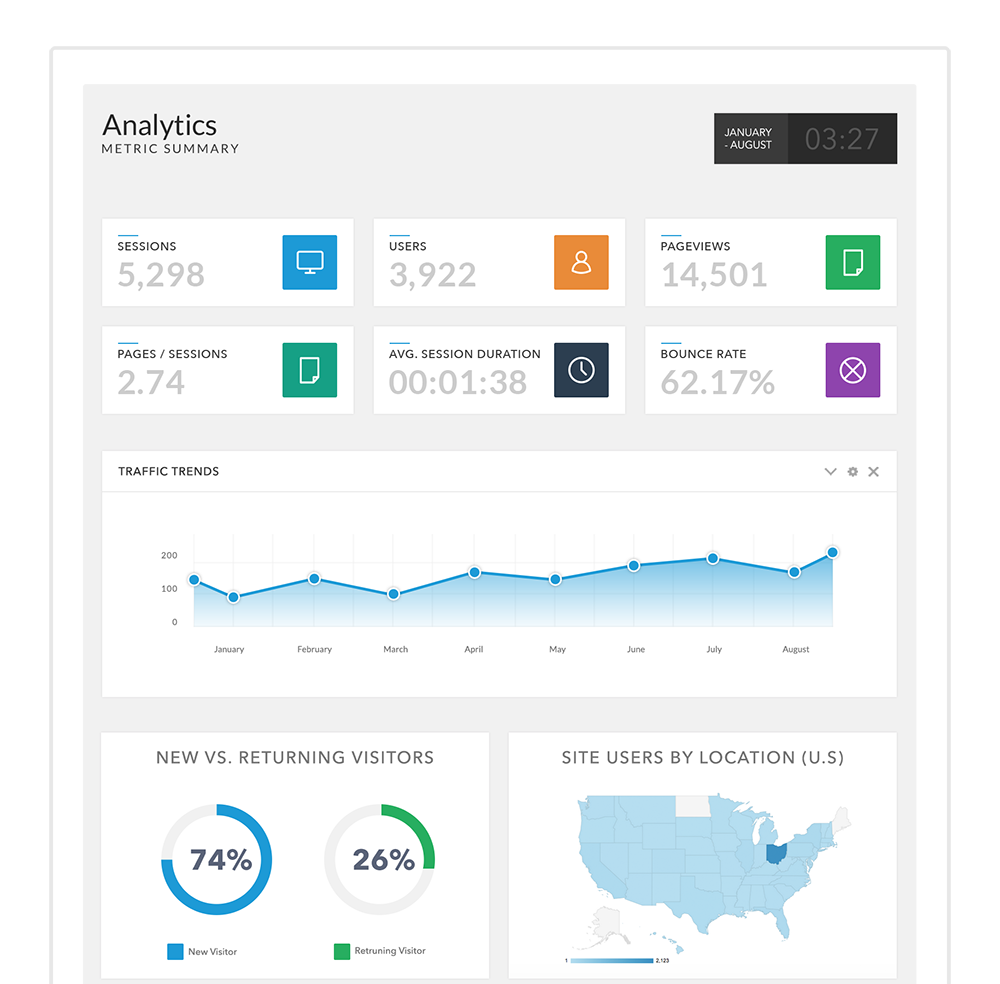 And we've built over 300 results-driven websites since 2002.
Our killer web design team delivers powerful strategies combined with impressive creative every time.
We consider ourselves software agnostic, but here are some of our favorite website management platforms.
Explore our ten principles to driving higher website conversion rates.
We've compiled our top best practices for building results-driven websites.
What should SaaS and Device companies look for in web design and development?
For software and technology companies, it is all about the buyers and their specific needs.
Conversion of trials & freemium user registrations.
When it comes to SaaS companies, conversion into free trials and freemium accounts is a key step in the journey to convert into paid customers. We've developed simple best practices to streamline signups for software companies.
Tech validation without too much jargon.
For technology consultants and service companies, a key component is to build confidence of technological prowess without turning away visitors with confusing jargon.
Leverage visuals.
Software companies are just like any other product where the audience wants to feel what they are buying before doing so. The screenshots and software visuals are imperative to build confidence and interest before a new user converts.