The Rising Tide of UX in the SaaS Industry
User Experience is no longer an optional add-on but a critical differentiator that directly influences user satisfaction, retention rates, and brand loyalty within the SaaS ecosystem. As users become more discerning and demanding, their expectations for intuitive interfaces, seamless interactions, and effortless navigation have skyrocketed. SaaS companies must recognize that their success is intrinsically tied to how effectively they cater to these demands.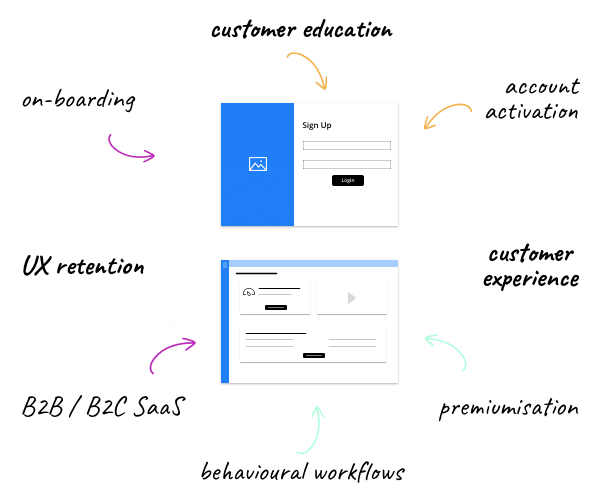 Partnering with a UX agency extends an array of benefits that directly contribute to a SaaS company's advancement:
Precision and Expertise:
A dedicated UX agency brings a wealth of design expertise, honed specifically for crafting interfaces that resonate with users. Their in-depth knowledge of design principles, usability guidelines, and industry trends ensures that every interaction is purposeful and delightful.
Resource Optimization:
By entrusting the intricacies of UX design to a specialized agency, SaaS companies can allocate their internal resources more efficiently. This streamlined approach allows them to focus on refining their core product offerings and innovation, while the agency takes charge of delivering unparalleled user experiences.
Strategic User-Centric Approach:
A UX agency conducts meticulous user research, understanding the behaviors, preferences, and pain points of the target audience. This data-driven approach results in interfaces that are finely tailored to address user needs, thereby enhancing engagement and fostering a loyal user base.
Continuous Enhancement:
The collaboration doesn't end with the initial design. A UX agency engages in iterative design processes, refining and optimizing interfaces based on user feedback and evolving trends. This commitment to ongoing improvement ensures that SaaS products remain competitive and aligned with user expectations.
---
In a digital landscape where user expectations are continually evolving, SaaS companies must leverage every advantage to secure their position. The keywords "ux design agency," "ux agency," and "ui design agency" encapsulate a powerful solution, offering SaaS enterprises the opportunity to enhance their user experiences, drive growth, and stay ahead of the competition.
As SaaS companies embrace the realm of specialized UX agencies, they embark on a journey that promises not only elevated digital interactions but also a future characterized by innovation, customer loyalty, and sustained success. The transformational potential of these agencies is poised to reshape the SaaS industry, redefining the very essence of user-centric excellence.