Results-Obsessed Website Design & Development
Our approach is built to win based on 22 plus years in business and over 300 conversion-focused websites launched.
Dedicated,
In-House Team
We assign you a senior leader that stays with you no matter the engagement and leads our in-house team.
Radical Candor &
Strategic Focus
The goal is outcomes and our process and approach are all about giving you the best advice to win.
Modular Design
& Development
A plug & play design and content layouts that can scale with your organization and allow your team to quickly support marketing campaigns.
"Since launch, Qless has seen an 81% increase in MQL-to-SQL conversion rates and 50% increase in qualified demos. On top of expertise and stellar skillsets, they are genuinely invested in the success of our company."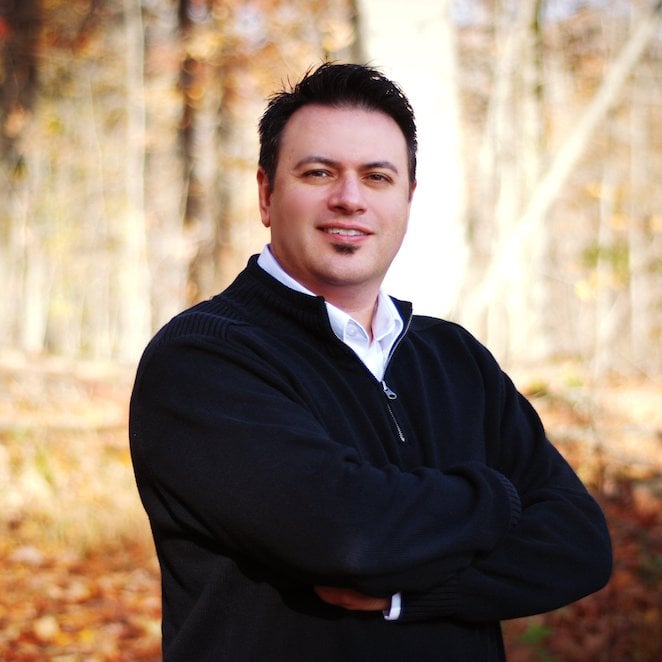 Meet with Tony Zayas,
CRO @ Insivia
Schedule 30 minutes with us to hear about some of our huge successes.
---
We exclusively work with 
software & tech companies
 with a with a killer track record over 
22+ years in business
.
"I'd work with the Insivia team again over and over. They were strategic, talked about conversion at every step, produced a great design, and gave us a web solution to scale with."
ERIC WALDINGER, CRO, SNAPSHEET
Experience matters when conversion is imperative.
What does 20 years of experience, 100% SaaS & Tech focus, and a strategy-centric approach for SaaS achieve?
Website design is where it all began for me as I built my first site in high school back in 1997. I was skilled at balancing creative and technology even when websites were as basic as they came.
22 years ago, that was the core of Insivia at first and we since have built hundreds of sites for all types of organizations and with almost any feature you can imagine. While Insivia has scaled to support SaaS & Tech companies across a broad range of growth services and solutions, web will always be near and dear to my heart and skillset.
We Understand SaaS Buying Intent
Visitors to a SaaS website are looking for very specific information and visuals to help make their decision to try or buy. We understand the buyer journey for SaaS companies to ensure every website drives conversions.


We Optimize For B2B SaaS Conversion
For SaaS companies, their website is a key part of growth and sales. Driving visitors to the site is an imperative to get signups and trials for your software. The design and development of your site has to be done right to win.


We Create Great SaaS Content
Content is a central part of any SaaS website. Whether it is long-form content to drive search optimization or messaging to convey and convince value to drive conversions.


We Get Freemium & Trial PQL Models
In most cases, visitors want to take immediate action. Free trials and freemium accounts are key part of the buyer journey but still require the right message and flow to get people to take action.


We've Helped Enterprise Sales-Led SaaS
When B2B enterprise SaaS companies sell it is often a drive for leads that go through a demo process. Understanding these higher-priced software visitors is key to a great site.


We Employ Agile Methodologies
SaaS companies move quick and launch new features at sometimes dizzying pace. A SaaS website must be flexible and scalable to match that agile environment.
Big search optimization outcomes.
Zero to hero in a few months.

Specific key phrase visibility focus.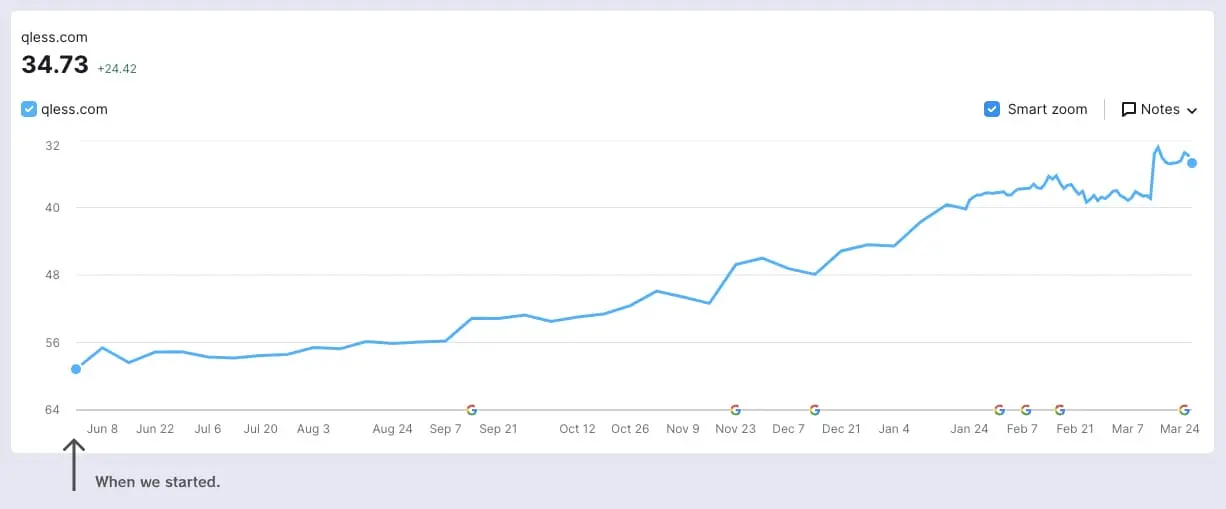 413% growth in less than ayear.

You must engage, convince & convert to win.
The right media and interactive are game-changers.
Interactive features & unique experiences to drive action.
Engage, serve & inspire your visitors.
The sky's the limit - calculators and configurators to product tours and micro-apps are just the beginning to encouraging conversion or providing unique online services.
We've designed specialized animated graphics, unique conversion interactions, and a range of other experiences to drive better outcomes.
Compelling messaging, product screens, video & animation.
Convey what you do and convince why people should do business with you.
Our team leverages writers, designers, programmers and animators to tell stories in really powerful ways. We're known for our amazing software product interface graphics that impress visitors.
Our animated explainers and real life videos create engaging story-telling experiences and build confidence in your brand.
What should SaaS and Tech companies look for in web design and development?
Conversion of trials & freemium user registrations.
When it comes to SaaS companies, conversion into free trials and freemium accounts is a key step in the journey to convert into paid customers. We've developed simple best practices to streamline signups for software companies.


Tech validation without too much jargon.
For technology consultants and service companies, a key component is to build confidence in technological prowess without turning away visitors with confusing jargon.


Leverage visuals.
Software companies are just like any other product where the audience wants to feel what they are buying before doing so. The screenshots and software visuals are imperative to build confidence and interest before a new user converts.


Marketing & search optimization are imperative to a great website.
Optimize your website to drive the right traffic that is ready to buy and build the foundation for marketing campaigns.


A modular approach with responsive coding integrated into your CMS, CRM or software.
We've integrated a wide range of systems and built well-formed websites that scale with your business.
Explore our ten principles to driving higher SaaS website conversion rates.
We've compiled our top best practices for building results-driven websites.
SaaS Website Tips
Product Visuals
A SaaS website should have impactful visuals of their product and interfaces throughout their site and in product tours. Visuals of a software product are paramount to building confidence with visitors to get them to start a trial or demo.

Documentation & APIs
For SaaS companies looking to rank in search engines, publishing thorough documentation and information on APIs can produce targeted traffic and inbound links.

Software Directories
Links for popular sites provide benefits not just for direct traffic but also support for search. For newer companies, it's about creating awareness for search engines and visitors to share. For more established companies, directories are a lot about reviews and validation.

In-App Content Promotion
Great content, distributed to existing audiences, shared and then linked to is the cycle of building links and ranking. SaaS companies can promote their content in their app and encourage users of the platform to share with their audiences.

Variety of Media & Content Types
Software has the opportunity to be visual which means the creation of unique types of content from explainer videos, recorded demos, webinars, product tours and so much more.

Buying Cycle Conversion Strategy
Buyers for B2B SaaS are typically in various states of their buying cycle. This includes the early research to their due diligence. The key for SaaS company websites is to have both content and conversions that serve visitors no matter where they are in the buying cycle. A research may not be ready to start a trial and needs a conversion with significantly less commitment.

Pricing Pages
As a SaaS Web Design Agency, we talk to a lot of clients looking for the best strategy with their pricing pages. We even help consult on the right pricing for your SaaS company. The key is to make it easy to understand and not feel like their might be hidden costs. Visitors want it to be straightforward to understand what you offer and how much it will cost.