Create smart, compelling content and media that attracts, validates, and converts.
We help SaaS & Tech companies create content strategies that resonate with audiences.
Engage your audience to build confidence in your brand and drive conversion. Great content is at the center of a smart marketing strategy impacting search, social, email, in-person, conversion, nurturing and sales.
Written Content
A core component of search optimization, written content drives your thought leadership, blog, help and more.
Video Media
Tell stories about your product, people, customers or culture.
Animation
Explore ideas with unique and powerful animations.
Long Form
Provide deep insight for due diligence and search rankings.
Original Research
Gather data and insight from your market or customers to offer unique content not available anywhere else.
AWARENESS Early buying cycle or unaware.
PURCHASE Deep in the buying cycle.
EMOTIONAL To impact feelings & impressions.
RATIONAL To influence logic & decision making.
Viral Videos
Games
Educational Articles
List Articles
Infographics
Statistic Library
Quotes
Quizzes
Press Releases
Educational Guides
Contests
Podcasts
Branded Videos
Trend Reports
Company News
Video Series
eBooks
Webinars
Industry Reports
Influencer Endorsement
Widgets
Demo Videos
Comparison Reports
Reviews
Affiliate Content
Networking Events
Product Guides
Product Tours
Templates
Checklists
Calculators
Ratings
Speaker Events
Case Studies
Data Sheets
Pricing Guides
Certification Docs
Roundtables
Content impacts search optimization.
Traffic and prospects from search are so valuable because they are people with a problem or need looking for a solution.
Content is truly the foundation of ranking higher in search engines. Not just quality and length but also the variety of content and media you leverage will influence results.
Content powers social media.
Social is all about creating built in audiences for you to nurture.
At its core, social media is the networking of individuals and companies allowing them to communicate and engage with each other.
Your content and media are instantly exposed to your built audiences on social and then take on a life of their own when shared across the network.
The possibility to reach key audiences to build confidence and elicit conversion is unlimited in social.
eMail marketing is all about the content.
Whether cold blasts, nurture sequences or retention communications, email requires good content.
eMail remains a powerful strategy for organizations to both reach new customers as well as build or maintain relationships with current customers.
At the center of email strategies is compelling content that entices people to open, click and move through the funnel.
Web conversions rely on great content.
The primary goal of any website is to get visitors to take action. Content is one of several key pieces to the conversion puzzle.
The content of a website must be comprehensible, build confidence and entice visitors to want to take action.
Great web content should match resonate with visitors whether they want to be educated, entertained or informed. The right structure and flow as well as the right words will influence conversion.
Sales leverages content to drive revenue.
Closing deals in tech and upselling users in SaaS is supported by powerful content that validates and convinces.
Whether a sales person trying to work a prospect through the funnel or a user on a free version deciding if they should buy, content helps close the sale.
Sales teams have information to support each step in their process and marketing teams have tools to use that drive people towards their goals.

"Insivia came in, listened well, guided our conversations, and produced a clear strategy that will help us move forward as a company."
SAMANTHA MCCLINTOCK, ROUNDTABLE
Powerful Video + Animation.
Corporate Videos
Use real authentic people in your organization or clients to share about your solutions, culture, processes, facilities or anything that will convince your audience.
Video Blogging
Content Marketing doesn't have to be a chore. Producing regular engaging content that kills on search engines can be done in a couple hours each quarter.
Explainer Videos
Tell a story with animated characters or elements – a new software, your company's history, a process or anything can be explained better in animation.
Animated Infographics
Want to explain your process or unique aspects of your industry, animated infographics can turn data and complex topics into easily comprehensible subjects.
Animated Screens
For software products, animated screens can help sell the product or provide tools for training to help onboard a new customer.
Sky's The Limit
With the combination of video, green screen, animation, mobile devices and the web, there is no limit to the possibilities of what can be done with media.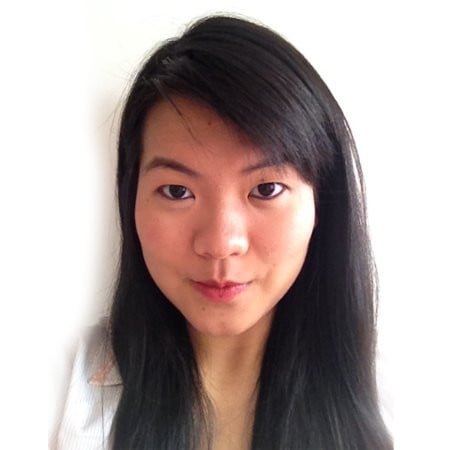 "For months my team and I have struggled to find just the right solution for our perpetually complex branding problem. Insivia then came in and helped us to bring structure that is flexible enough to play around with, yet is solid enough to become a foundation for our group of brands."
Diera Hartono | VP of Merchant Marketing | GoJek
Check Out Some of Our Videos
Corporate Services + Culture Video
Organization Success + Purpose Video
Culture + Recruiting Video
Conference Booth Process Animation
Corporate Process + Approach Video
E-Commerce Product Review
Professional Services Corporate Video
Animated Product Explainer Video

"Our churn has moved from 15% down to 10%, which is the lowest it has ever been. For us, that's a savings of about $35,000 per month. Definitely work with Insivia ... because when we've made changes based on their recommendations, it has paid off."
DAVID LECKO, DEALMACHINE
65% of executives watch videos on a company's website and 39% call after viewing that video - according to Forbes.
Watch our stats video or check out our article on the 50 Must-Know Stats About Video Marketing 2016.
Ready to create powerful video & content?
One quick call and we'll share our approach - no pressure.
Talk with us