In the beginning, there was the Internet.
This has made a lot of people very angry and has been widely regarded as a bad move.
However, in the grand scheme of things—or rather, the grand scheme of the web—it was, perhaps, inevitable that the cosmos of online presence would expand into the vast and chaotic digital universe we navigate today.
It's a universe where websites flicker into existence and wink out with the regularity of stars, and your mission, should you choose to accept it, is to make yours supernova rather than a black hole.
Your website, that digital face you use to grin awkwardly into the multiverse, needs to be more than just a mere blip on the radar of your SPaDar (
spa
ce ra
dar
for non hitchhikers). It needs to reach for the stars, to be a beacon in the cosmic night, guiding lost spacefarers to the warmth of your online hearth.
It should be a place where visitors—human, Vogons, or otherwise—can dock their ships, kick off their anti-anti-gravity boots, and say, "Hey, this is a segment of the space-time continuum I could linger in."
So, here we are, standing at the edge of the universe's diving board, where the air is thick with the scent of potential and fear of the candy bars in the pool.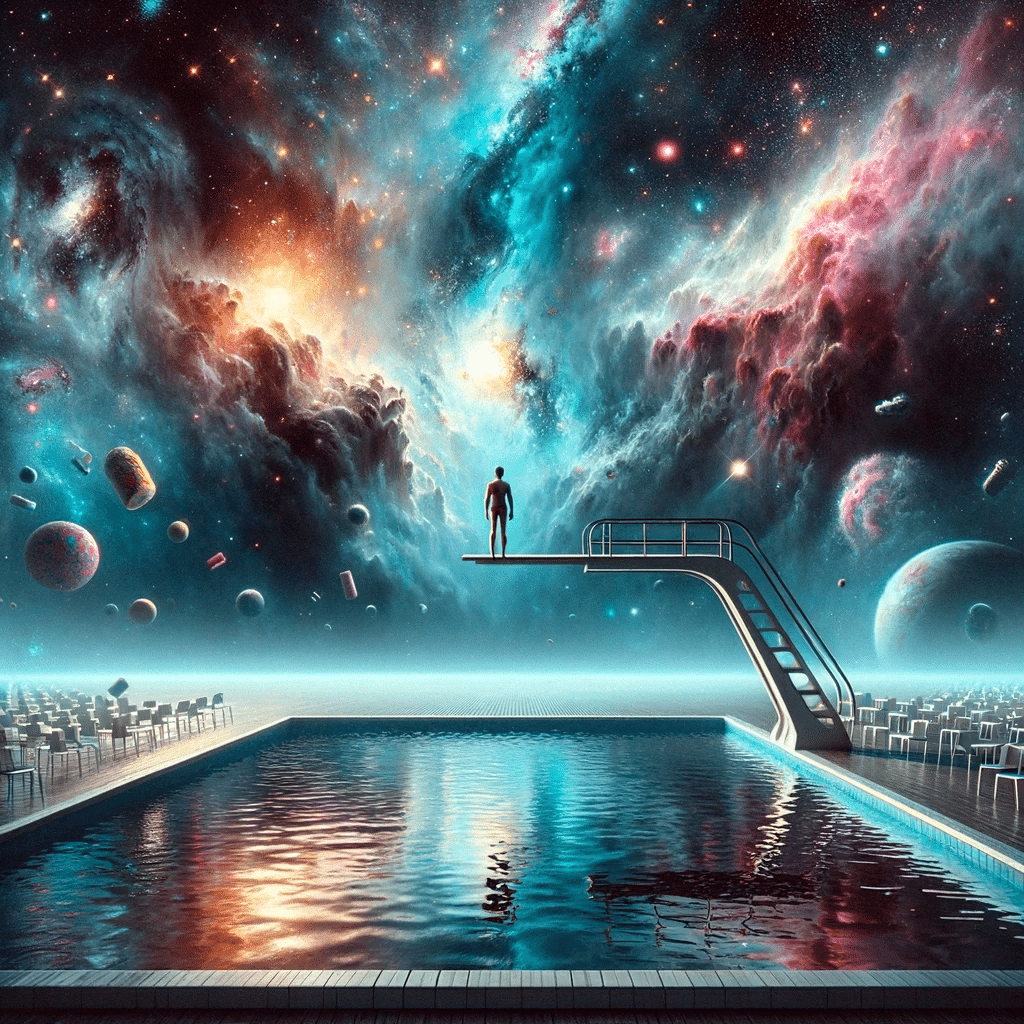 We're about to embark on the greatest adventure since Zaphod Beeblebrox piloted the Heart of Gold with nothing but his wits and a towel.
Together, we'll navigate asteroid fields of code, skirt black holes of bad design, and charm the space socks off the cosmos with a website that's more stunning than a Pan Galactic Gargle Blaster.
Whether you're a seasoned hitchhiker with thumbs well exercised in the art of digital freeriding or a fledgling earthling who still thinks a slider is just a tiny burger, fear not.
This guide is your friendly companion, your electronic thumb for the journey ahead—just remember, don't panic. After all, designing a great website is a lot like the universe itself: mostly harmless.
Well, as long as you do it right. So grab your towels, puny earthlings. It's time to redesign at the speed of night lights.