SaaS website scrolling to improve time on site and conversion
Increase time on site and conversion by improving
scrolling

on your

SaaS website

.
Even the most subtle
but intelligently designed tactic can entice people to scroll...
Why do we care so much about scrolling?
People are now more likely to scroll than click to another page -- the influence of mobile browsing and social media sites has influenced all online behavior.
In fact...
"Usability studies by the Software Usability Research Laboratory's show that users can read long, scrolling pages faster than paginated ones. Their studies confirm that people are accustomed to scrolling."

- The Impact of Paging vs. Scrolling on Reading Online Text Passages
Our goal is to get people to ...
spend more time on the site
⏱️
consume more information about us
ℹ️
comprehend our content
🤔
and ultimatly convert.

🏆
By using visual tricks, we can encourage scrolling.
The key factor is hinting that there is content in the next section and the page continues.
We don't want the page to look like it has ended. That is why content dividers have started to become popular on sites.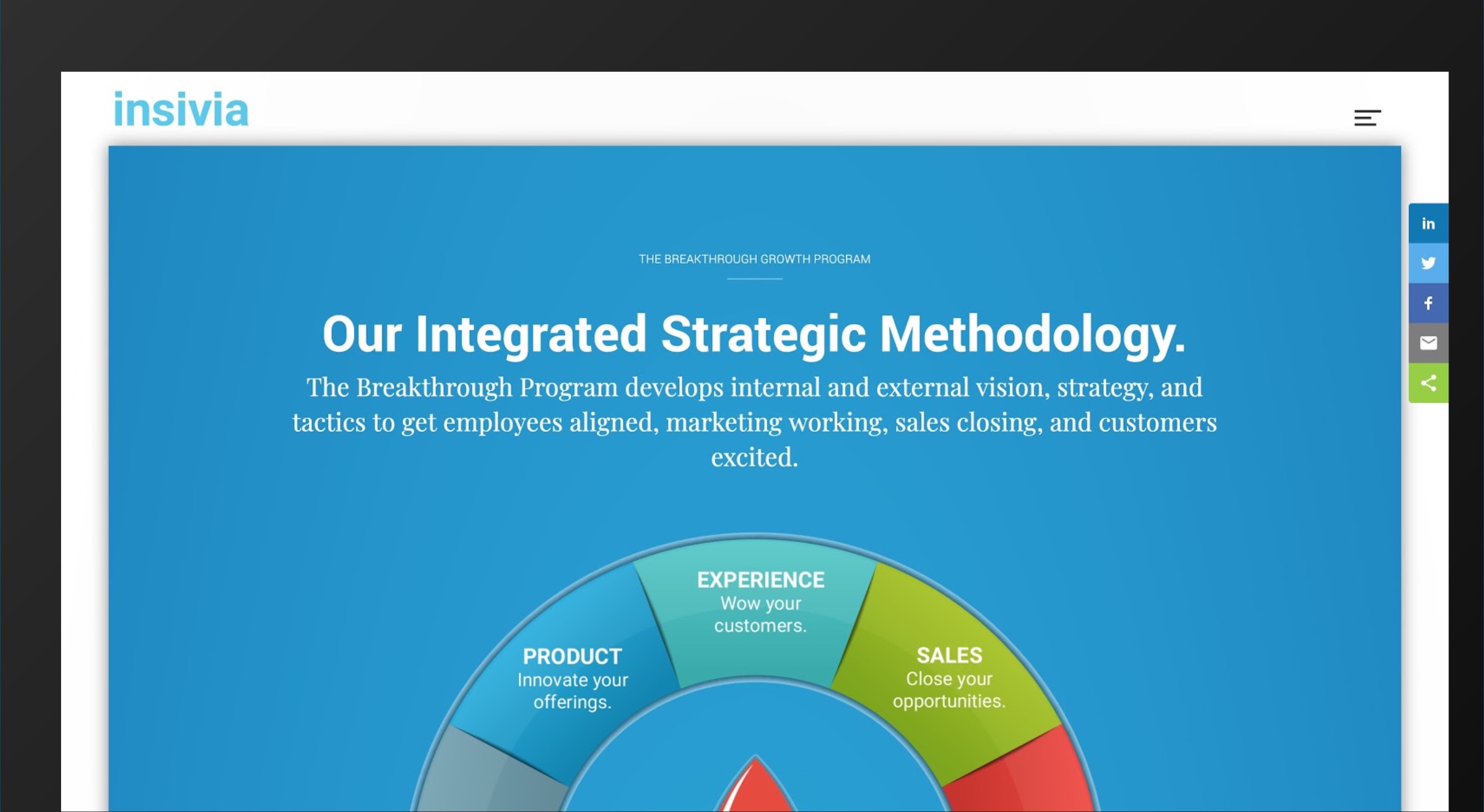 An image can even be used to clearly hint there is more below.
Another important tactic is to use headlines and hierarchy.
Why?
Because people want to be able to scan while they scroll to find the part of the page they are looking for.
Just check out our show on creating scannable content...
There are tons of tactics to increase scrolling but it is a strategy that has to be paired with beautiful design.
In the end our goal is to drive people to find our conversions and take action.
Then, most importantly, have clear calls-to-action. Like...
No, seriously, our guidebook has 10 principles to increase conversion and this was just one. Click that little angry red button.
About Insivia