Providers of diverse printing and packaging solutions, the Rohrer Corporation sets eco-friendly and creative standards with high-tech equipment, ultimately producing outstanding work for their clients. Being the leader in their industry, the Rohrer Corporation needed a website to reflect their superior standing.
Through the use of custom photography, a content management system, and a multi-faceted web design, Insivia is happy to announce the launch of the revamped Rohrer.com.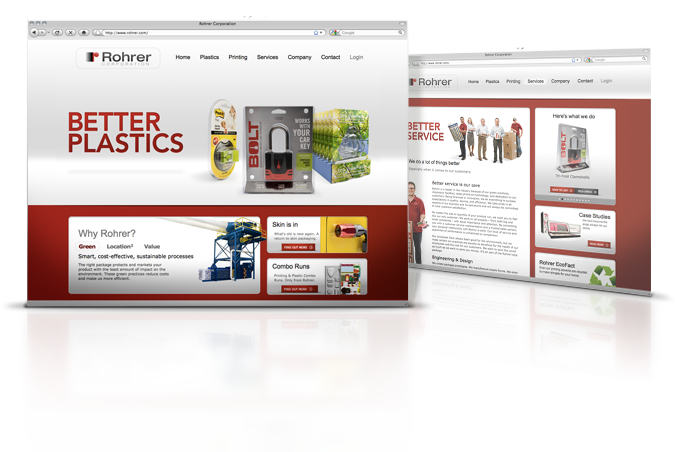 The new website provides users with a comprehensive overview of Rohrer's packaging, printing, engineering, and design services. With vivid custom photography that illustrates their capabilities, informative content to better describe their abilities, and a fresh, clean design. All of this precedes a more personal presence from Rohrer's leadership team to represent the friendly expertise Rohrer delivers to their customers.
Best of all, it is on a content management system that allows Rohrer to manage it easily and efficiently. This ensures that the site can stay as up-to-date as their practices.
Check out the before and after shots here and the new website at www.rohrer.com
About Insivia