We're the leading B2B SaaS Website Design Agency in the world. Find out why.
You want to impress and convince to convert visitors either into SQLs or PQLs. We begin with smart strategies, created killer designs and execute scalable technology for B2B SaaS companies.
As a SaaS Website Design Agency for over 20 years, we have produced hundreds of amazing sites that produce real results.
Socialive is an enterprise B2B video platform that we created a stunning new site for as they scaled. Their primary goal was improved search optimization and SQLs for enterprise sales.

"Insivia came in, listened well, guided our conversations, and produced a clear strategy that will help us move forward as a company."
SAMANTHA MCCLINTOCK, ROUNDTABLE
What do B2B SaaS companies want out of a new website design?
For B2B SaaS companies, a website is the hub of their marketing and primary conversion point for customer acquisition.
The two primary goals are driving PQLS ( Product Qualified Leads ) and SQLs ( Sales Qualified Leads ). These goals are derived from a number of factors including search ranking, great story-telling, validation, user experience, convincing content and so much more.
For Qless, A B2B SaaS that provides enterprise queue management solutions, we built a modern site with unique conversions for their Sales-Led software funnel.
What is Product-led growth and how does a great website design drive PQLs?
Product-led growth puts your SaaS product before the Sales process to allow users to try or use a freemium version of your software before upgrading.
PQLs are typically free trials and freemium sign-ups for a software. It is then a mix of user experience, value creation, and sales teams that drive those PQLs into subscriptions.
Product-led growth has become increasingly popular for B2B SaaS companies of all sizes. Especially as users within organizations gain more capability to try and buy software at the individual level.
Even for companies that are buying department or organization wide solutions, there are growing scenarios where they want to be able to explore the software themselves before interacting with sales. We often call this hybrid PQL-SQL selling.
Our Edtech client Edthena sells to K-12 districts and has an SQL driven SaaS website. Whether you are selling to businesses or educational institutions, much of these tactics remain important.
What is Sales-Led Growth for B2B SaaS companies and how do our websites drive targeted leads?
Often B2B SaaS companies will have products that require significant personalization, deep integration or significant configuration.
These types of SaaS products require a Sales-led growth approach where a sales person walks the prospect through the variations and details to close the deal.
Often these sales processes will engage multiple personas and roles as well as require quoting to complete the acquisition.
For Snapsheet Claims, we built a modern and powerful SaaS Website that tells their story in a bold way.

"We only recently launched, but we've seen a 3% increase in weekly traffic to the website, an 81% increase in MQL-to-SQL conversion rates, and a 50% increase in qualified demo requests.
On top of their expertise and stellar skillsets, they were genuinely invested in the success of the project and our company."
Do you need a Website Design Agency to build your B2B SaaS a site?
While SaaS companies often have a highly technical team and capable marketing folks on staff, it is beneficial to bring in an outside agency like Insivia.
We've been around for over 20 years and built hundreds of websites. The variety of skills that go into executing a top producing website need to be orchestrated together to deliver.
Starting with strategy, a SaaS website has to bridge brand and story-telling with user experience and best practices. Design and content must work in harmony and incorporate media and assets to both validate and convert.
In addition, technology prowess for creating a scalable platform that integrates with a number of other systems is central to success.
Finally the marketing know-how for search, social and usage for campaigns must be considered early to build it right.
As a full service agency, search, marketing and lead-generation are central to our website solutions.
Driving traffic and supporting marketing initiatives is a requirement for a successful website.
We're marketers too and our team incorporates search optimization, landing pages, content marketing, social media and more into every site.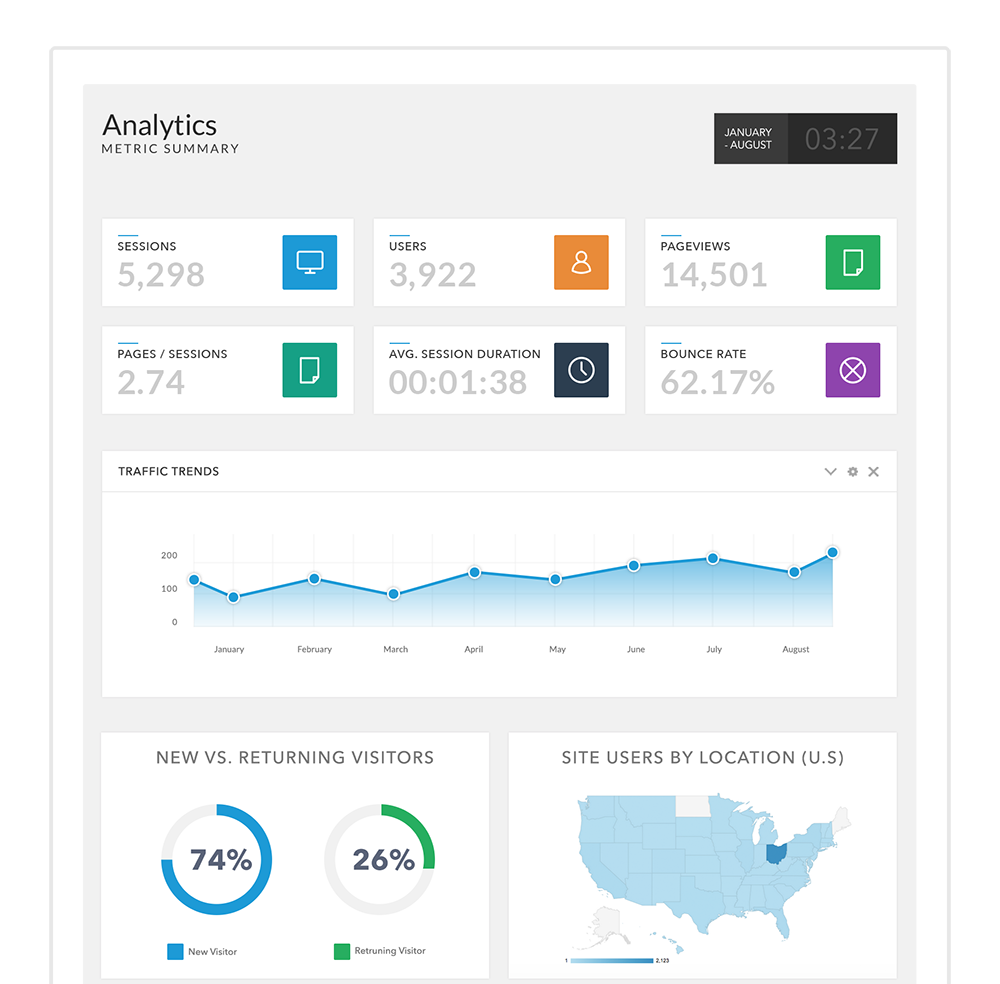 As an agency, we are proud of our before and after examples.
Our killer web design team delivers powerful strategies combined with impressive creative every time.
Explore our ten principles to driving higher website conversion rates.
We've compiled our top best practices for building results-driven websites.
What should SaaS and Device companies look for in web design and development?
For software and technology companies, it is all about the buyers and their specific needs.
Conversion of trials & freemium user registrations.
When it comes to SaaS companies, conversion into free trials and freemium accounts is a key step in the journey to convert into paid customers. We've developed simple best practices to streamline signups for software companies.
Tech validation without too much jargon.
For technology consultants and service companies, a key component is to build confidence of technological prowess without turning away visitors with confusing jargon.
Leverage visuals.
Software companies are just like any other product where the audience wants to feel what they are buying before doing so. The screenshots and software visuals are imperative to build confidence and interest before a new user converts.