It has to be about leads & sales.
Whether as validation for prospects or a traffic driving lead generation engine, a great website has to deliver real results.
Web Design + Development
Impress + Convert.
Our unique process delivers high-impact, conversion focused responsive websites.
Portals
Engage Everyone.
Customer & prospect portals to intranets are just the start of how businesses is done better online.
E-Commerce
Sell more.
Our team handles hundreds to thousands of SKUs, ERP integrations and globally distributed stores.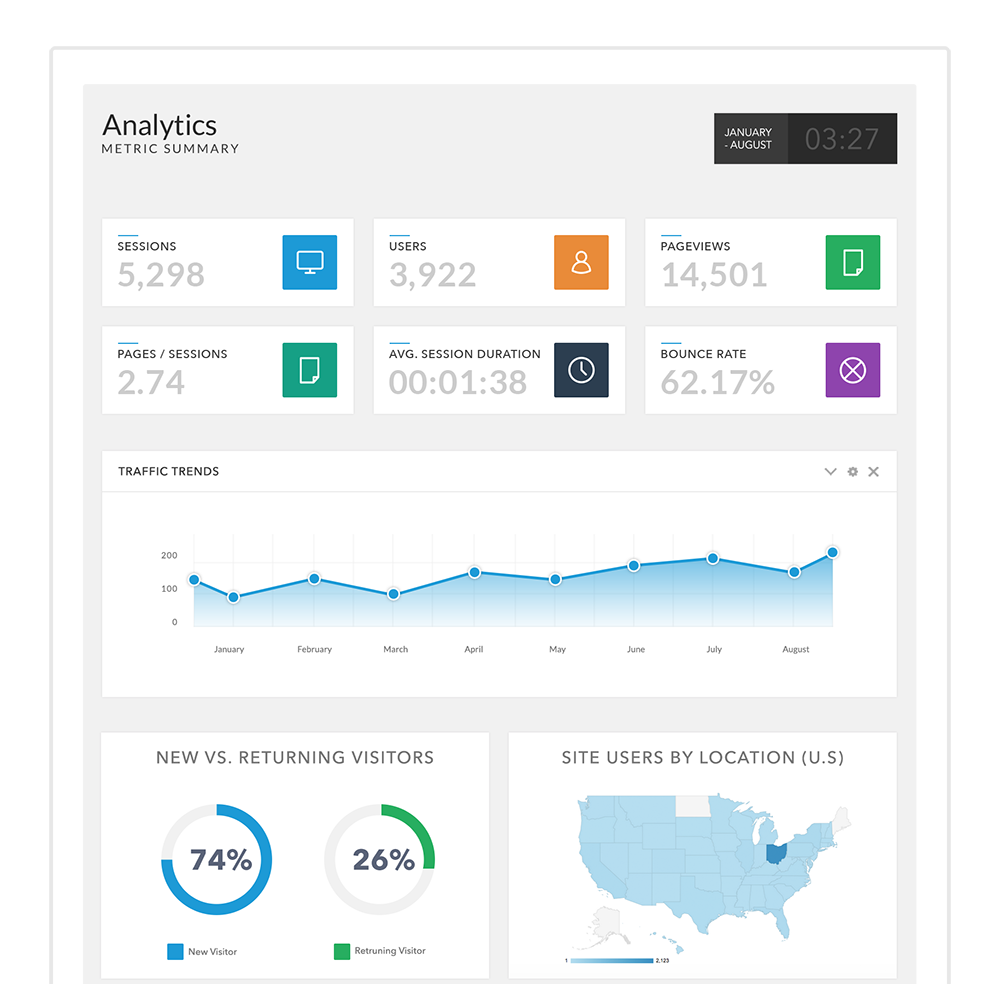 Audits To Deliver
Impactful Insights
Our expert team provides insightful and actionable recommendations from simply reviewing analytics and comparing best practices to in-depth testing and data analysis.