When businesses want to scale, innovate and disrupt,
our solutions help to drive leads, convert sales, engage customers, empower employees & outpace competitors.
STRATEGIC CONSULTING
Vision and team alignment creating disruptive, game-changing growth & operational strategies.
DIGITAL BUSINESS
Conversion & customer loyalty created with smart strategies, impactful messaging, impressive design and scalable technology.
MARKETING
Lead generation and referral tactics built upon expert strategies and focused on constant improvement.
VERTICAL EXPERTISE
Focused Teams Delivering Results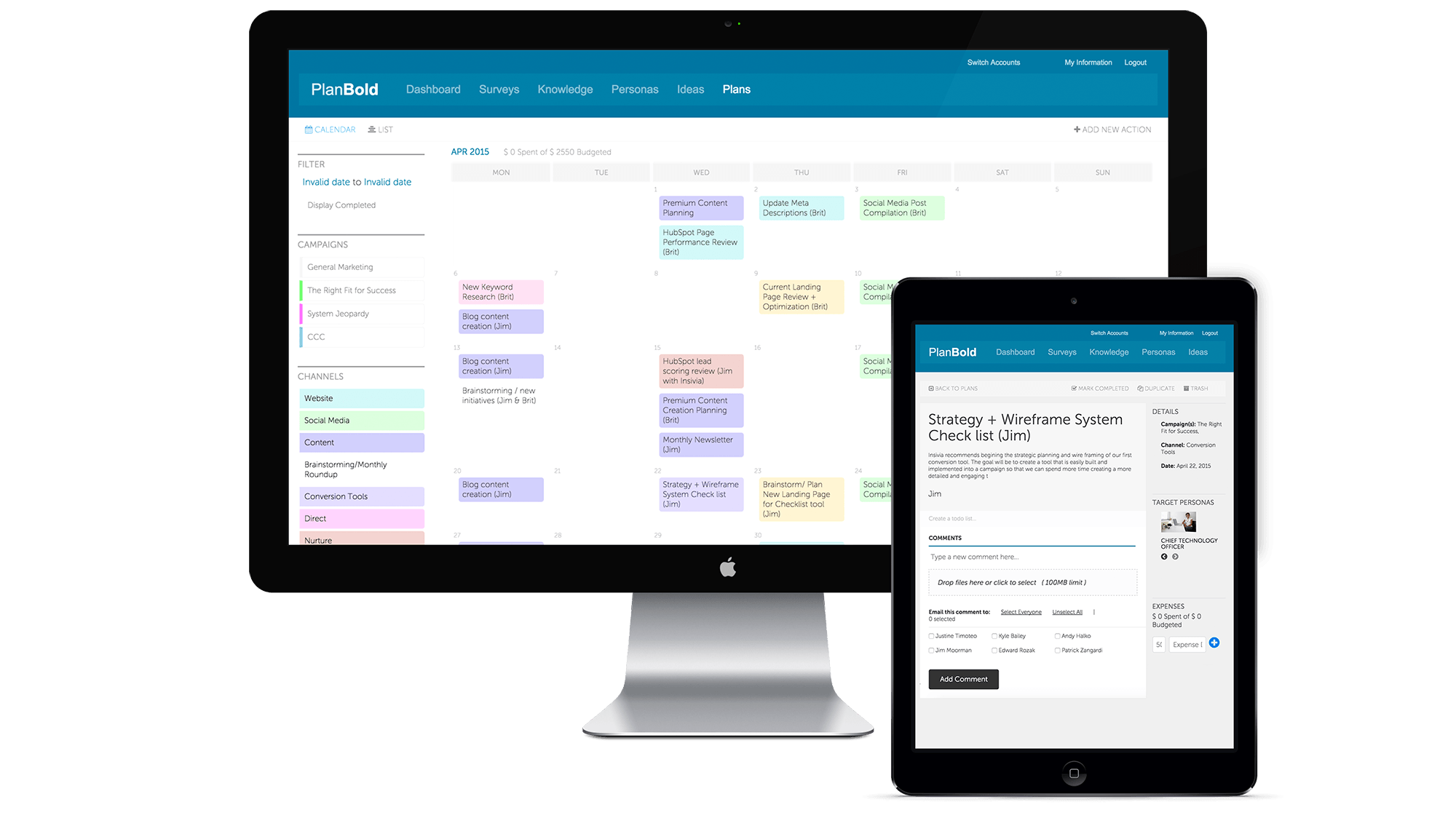 PlanBold
Software to help small marketing departments get a grip.
Build personas, curate marketing ideas, manage campaign calendars and more, PlanBold helps keep everyone on the same page and focused on what is important.