Sales Strategy
Define a brilliant, winning sales strategy to drive opportunities into concrete revenue.
Develop your structure, process, and approach to engage and close prospects.
WHAT IS A SALES STRATEGY?
Every step of the sales process should be optimized to drive results.
A great sales strategy will incorporate audience insight with sales team guidance.

Prospect Motivations & Drivers
Understand how your prospects make decisions and build a framework for solving their pains.

Offerings Architecture & Messaging
Present your solutions and pricing logically with enticing nuanced messaging to convince.

Sales Process & Responsibilties
Determine activities and actions that drive action; then optimize each step to ensure results.

Sales is about consistent activity that produces outcomes. Create a plan that motivates action.

Ensure your team has the tools and resources to get the most out of every step in the sales process.

Technology leads to greater success and management. Leverage the right assets for your organization and process.
What is our revenue generation process?
A sales strategy is part of a growth plan to drive targeted leads, close deals and retain customers.
Over 19 years, we've developed a process and methodology that clearly defines objectives, outlines the tactical strategy, executes precisely, measures, and continually optimizes for ROI.

Who you target, how you position your business, and how to convince prospects is the foundation for success.

A detailed plan is needed to ensure tactics drive to objectives and everyone is on the same page.

Build your funnels to convince and convert the highest percentage of interactions to ensure ROI.

The most important aspect of modern marketing is adjusting activities to what is working.
Measure, Analyze & Strategize
Utilization of dashboards and KPI analysis that tie goals to tactics to make better decisions.

Precise and powerful execution of design, content, technology, search, advertising, sales, and more.
WHY SALES STRATEGY MATTERS?
If you're talking too much or working too hard...
you're probably doing something wrong.
We focus on developing frictionless sales processes that get the right people in the funnel and drive them through the sales cycle. Each step of the process, all messaging, every supporting material, and what you measure should be smart and efficient.

WHY HAVE INSIVIA DEVELOP YOUR SALES STRATEGY?
Driving leads is just the first step and ultimately ROI is only realized when opportunities reach the finish line.
Our approach is collaborative, yet structured and candid to provide you the tools to close sales. Our experience and unique methodologies make our team a powerful strategic partner.
Conversion Optimization
Increasing Software Sales Using Trials
In this video, Andy Halko, CEO of Insivia, talks a little about how using trials near the end of your sales funnel can increase the sales of your software product. Properly using trials is a vital part of the decision process for potential clients to purchase your software. Make sure you are using the right
Download our Brand Strategy Guidebook
A detailed, awesome step-by-step guide to positioning and brand strategy.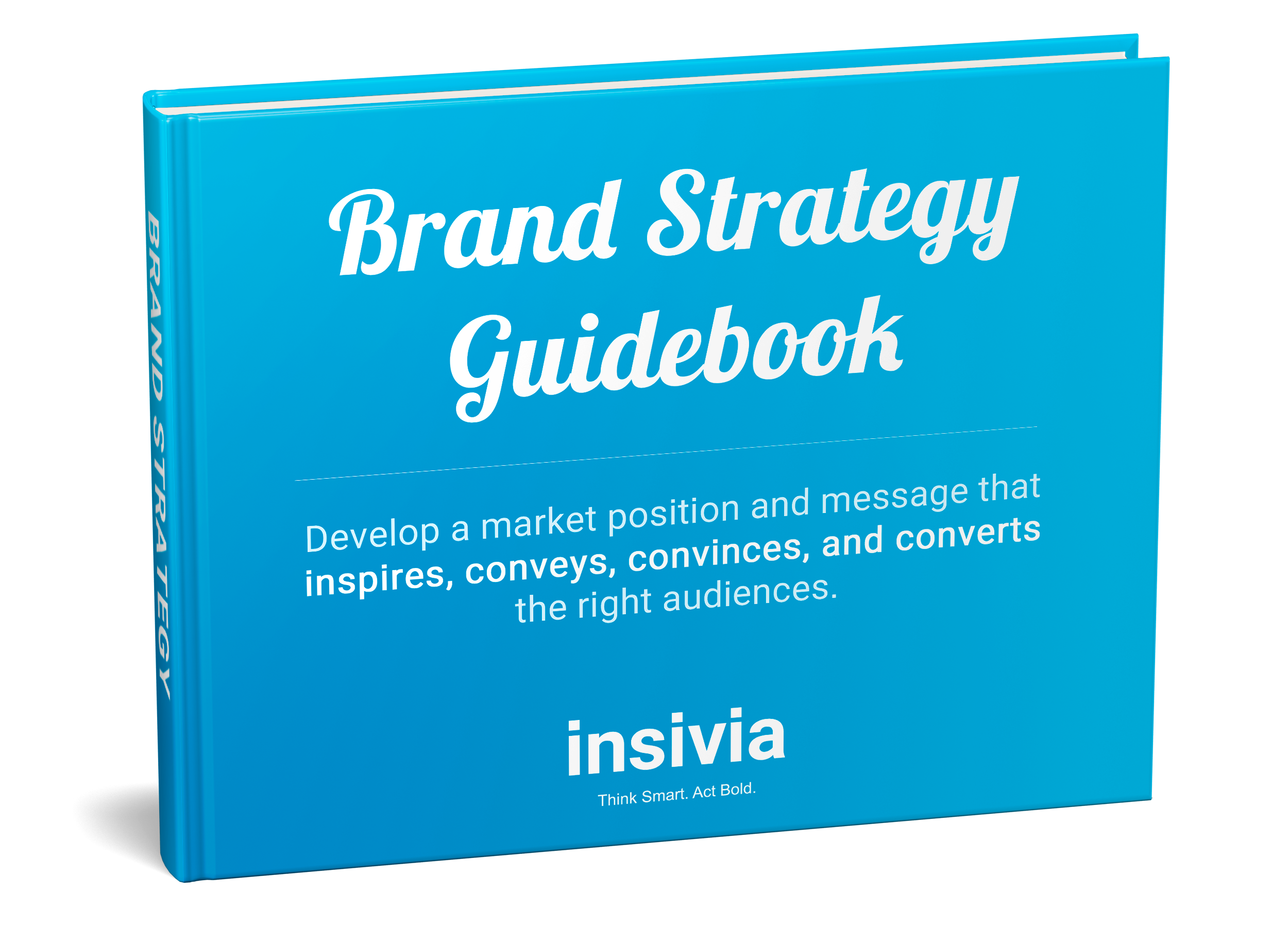 Samantha McClintock, Director of Marketing
"The entire Insivia team was wonderful to work with on our
brand and marketing strategy

.
We needed a
critical eye and outside opinion

to help us navigate a rebrand and other internal changes.
They came in,
listened well, guided our conversations, and produced a clear strategy

that will help us move forward as a company.
We're confident

that our new brand and marketing strategy will help us generate new business and better service for our current clients."