CASE STUDY
Wealth Management Lead Tool
We've built several tools to help wealth managers drive leads.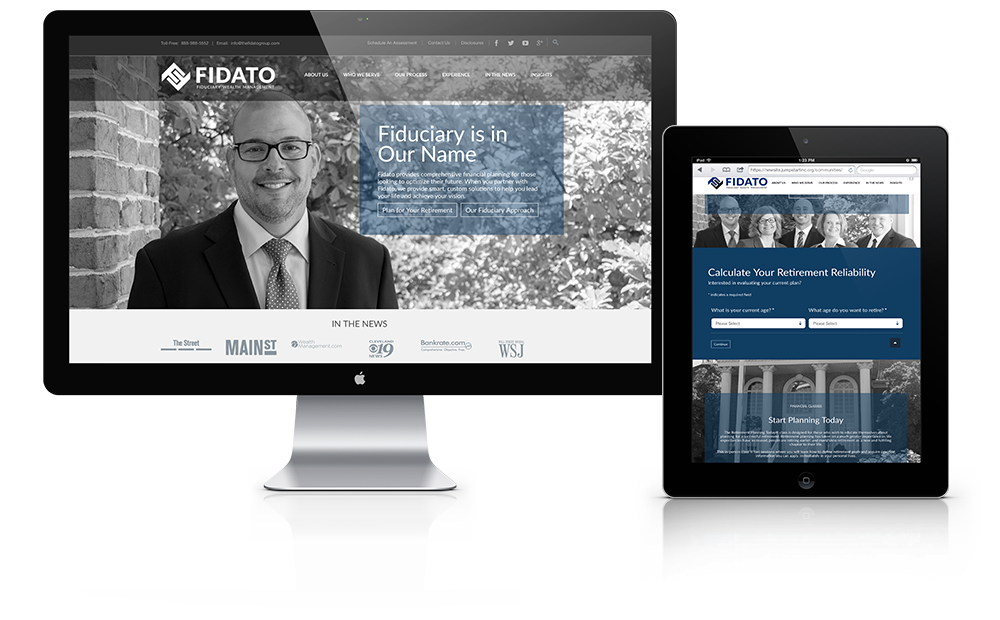 Retirement Reliability Calculator
We first began our working relationship with Tony and Amy several years ago when we designed their website and helped with some branding and general marketing. Since then, the Fidato Group has grown and become an industry leader in wealth management.
The wealth management industry has some unique challenges.
With the 2008 financial crisis was still fresh in many people's minds, many people began to question their retirement plans and financial security.
We saw this as a great opportunity to design and build an interactive tool that was more than just a lead generation tool.
Wealth Advisor Calculator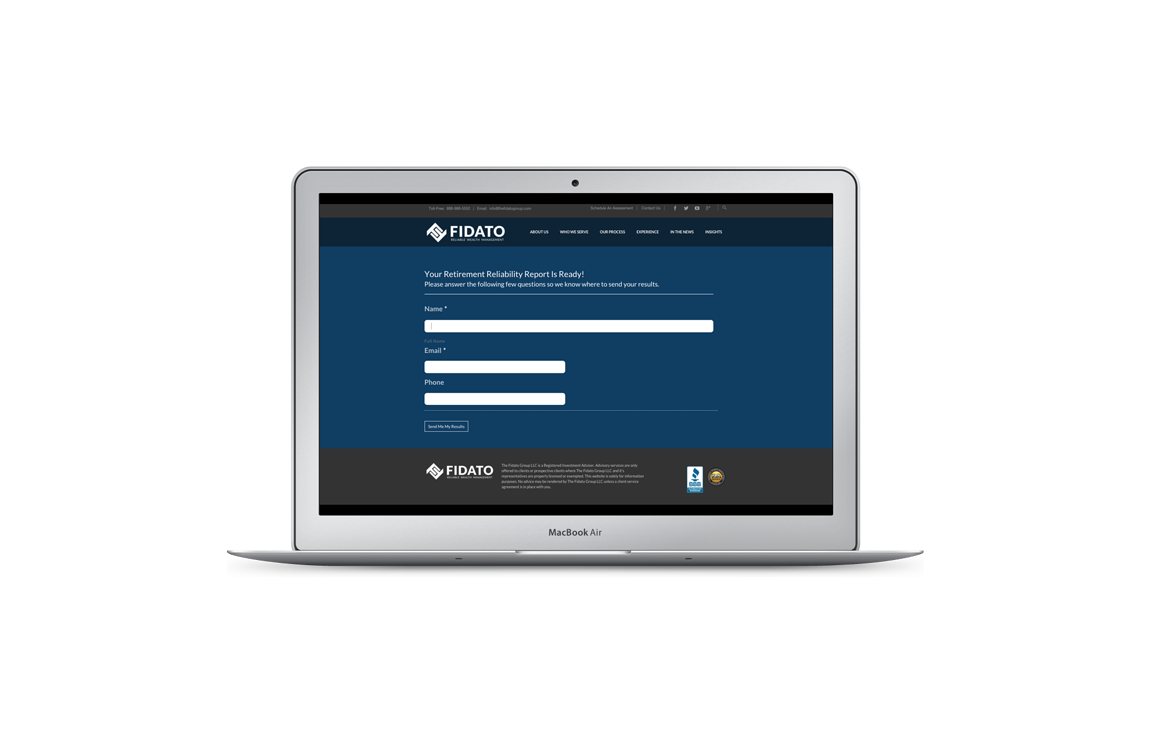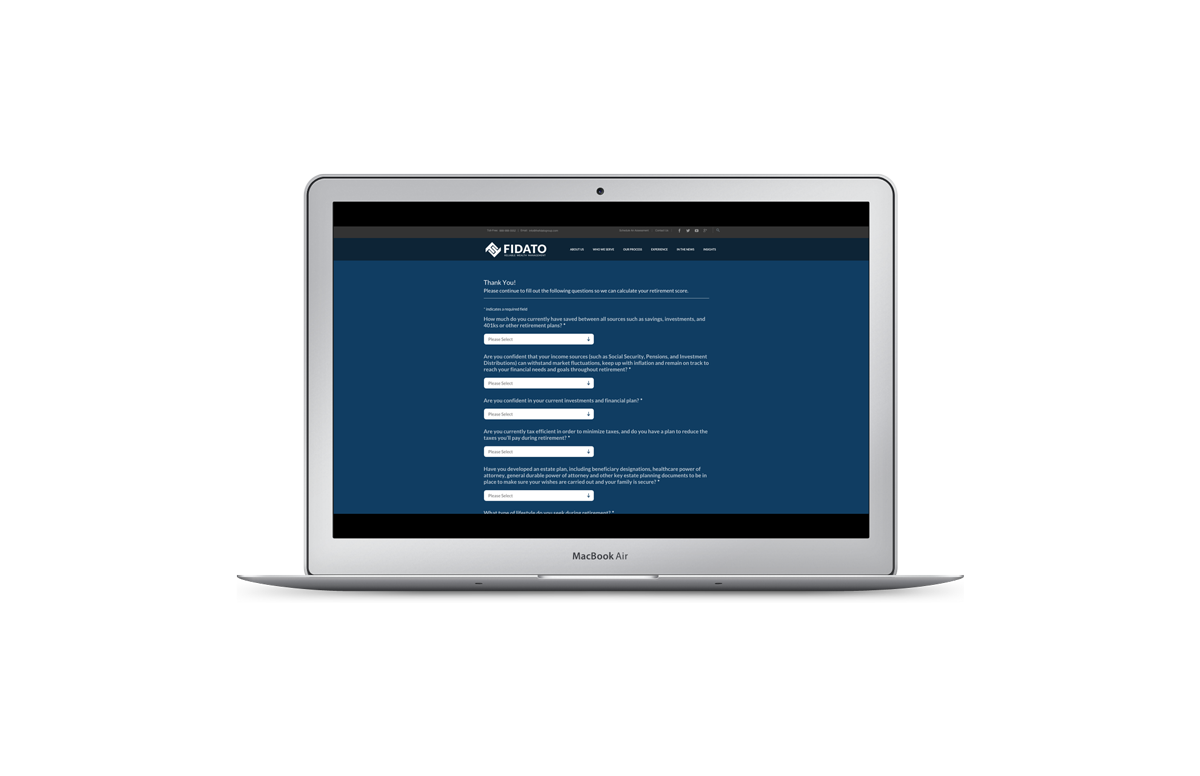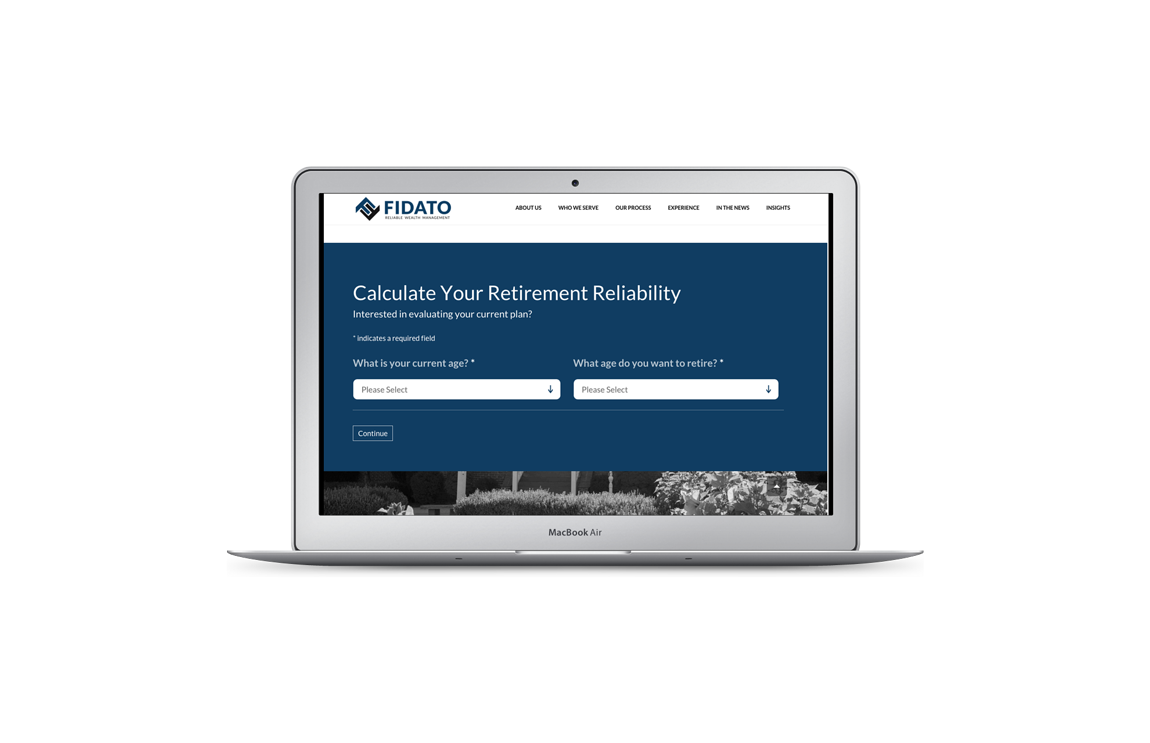 A Custom Tool for Wealth Management Lead Generation
Prospects can take a quick quiz to get real-time results on their financial status. This turns into leads.
When combined with a smart advertising program, this Wealth management Lead Tool works.