A unique brand position, digital presence and traditional advertising for this Managed IT company.
Be Authentic.
Mike Ita is not your typical IT guy. That's why when he came to Insivia, we told him not to try and be a typical IT guy.
Our team went beyond just branding and digital to create a business strategy that works. Appeal to a target market who wants a harley riding, tattoo'd, military groomed IT warrior to fix problems fast and be able to shoot the shit when he's done.
Over the last few years, we've designed his identity, business cards, collateral, a website, a product brand and website, tradeshow and more.
Positioning Matters.
The first place to start is with who you are and how you will present yourself to the world.
We worked with IT Corps to focus on being who they were and throwing convention out the window to attract the right customers.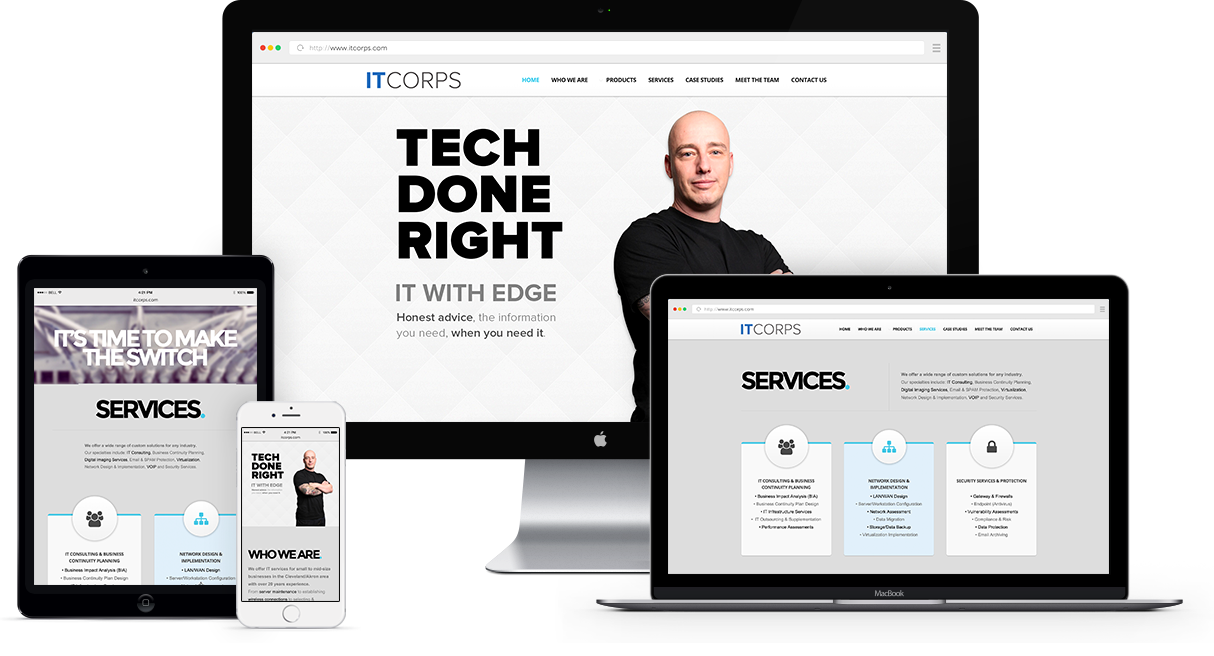 Mobile Experience
An IT firm has to be cutting edge and always available.
That's why across all IT Corps sites, we've developed great responsive sites to be found in search and easy to use no matter the device.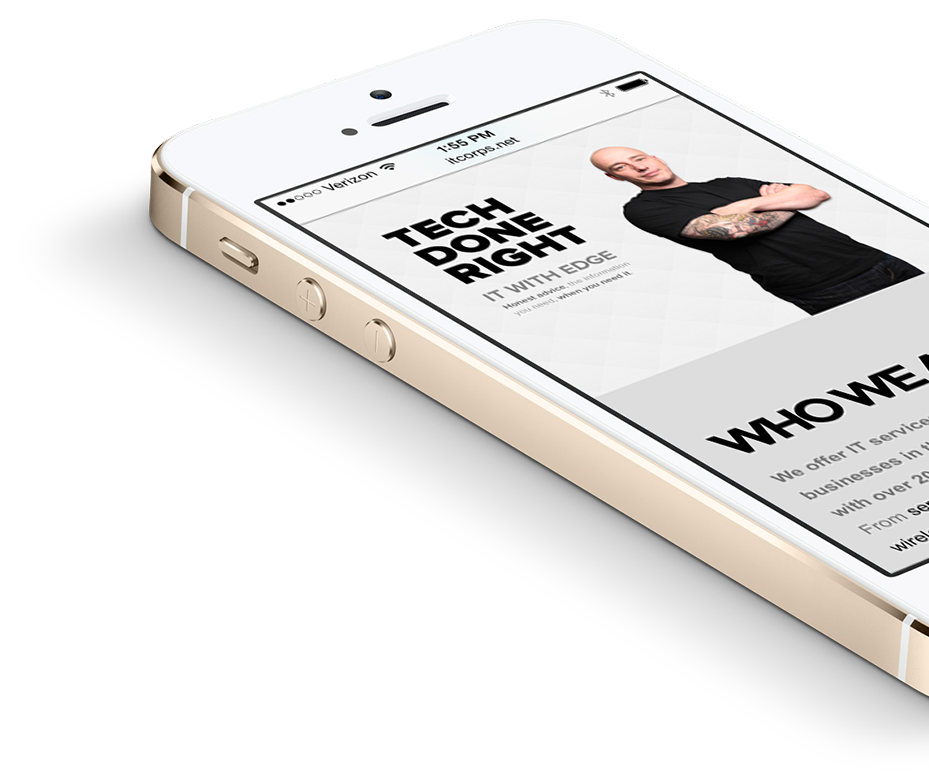 Product Branding and Identity
IT Corps first product needed an identity that was unique, fit their target market and worked with the main company's look and feel.
System Retriever went through our branding process to come up with some great concepts that were perfect to expand into print, web and more.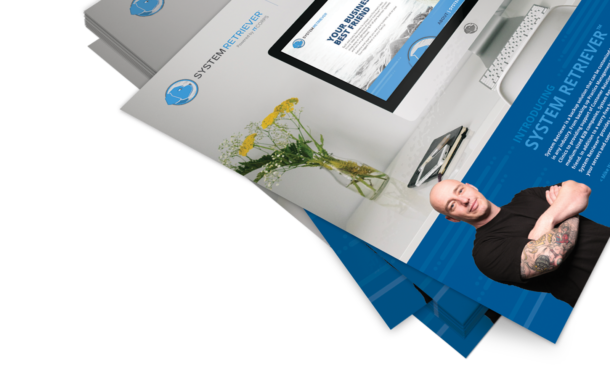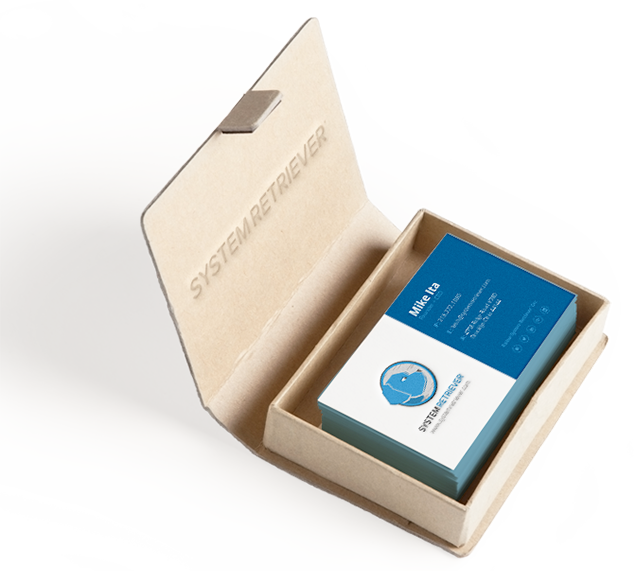 A Complete Solution
We aren't just talented designers or programmers, we are strategists and marketers that give growing companies a way to win in crowded marketplaces.
We're proud of IT Corps and what a trusting client combined with an authentic strategy can create.

It's time to scale your software, technology or device business.
One quick call and we'll share our approach - no pressure.
Talk with us