Mobile Marketing 2013
Mobile devices have seen a boom in the last few years making the number of smartphone users in the U.S. reach over 80 million. To add to the mobile device increase, tablet users are also growing at a high pace. This has pushed businesses into an awkward position by forcing them to look into Mobile Marketing. It is now a must for any business that is looking to expand its reach and increase its sales. Below are just a few of the benefits a company can see from a Mobile Marketing Campaign in 2013.
Have 24-7 Access to Customers.
It isn't a secret anymore that the number of mobile devices is at an all time high. It's impossible to go anywhere and not see a mobile device of some kind being used. With technology evolving and devices becoming even more convenient to carry around, the number of devices will only increase. In 2011 there were over 324 million devices sold with adults spending 10% of their time on a mobile device. Why does this matter? Simple. It means that consumer reach has increased significantly along with the potential to grow your business. It gives you unlimited access to your target audience and the potential to drive them through the sales funnel.
Make sure your Marketing Messages are seen.
It can be frustrating to spend time and money on a campaign just to see it be ignored by your audience. With mobile marketing you can increase the chance of your message being opened. This is because mobile marketing gives consumers the choice to opt-in to receive special offers, alerts and additional content. In 2011 email open rates saw an increase of 34% with the increase of mobile devices.
Grow your bottom line.
All of the benefits from Mobile Marketing translate into one thing, Sales! Google has found that 74% of smartphone users have made a purchase resulting from using a smartphone. For 2013 you should be developing a Mobile Marketing campaign if you haven't already and take advantage of the opportunity to grow.
Mobile Marketing Infographic
Still not convinced? Click below to check out this infographic for all the stats on Mobile Marketing.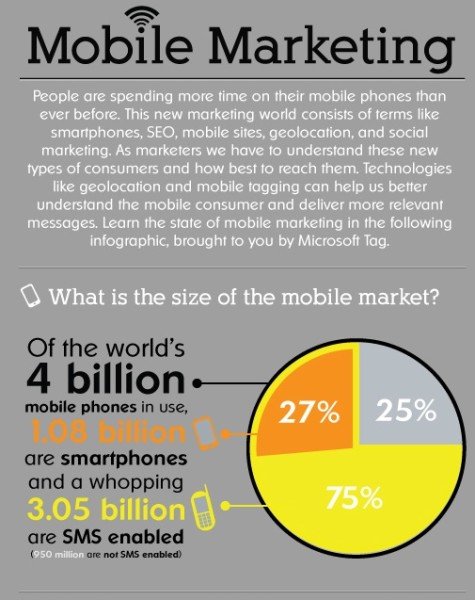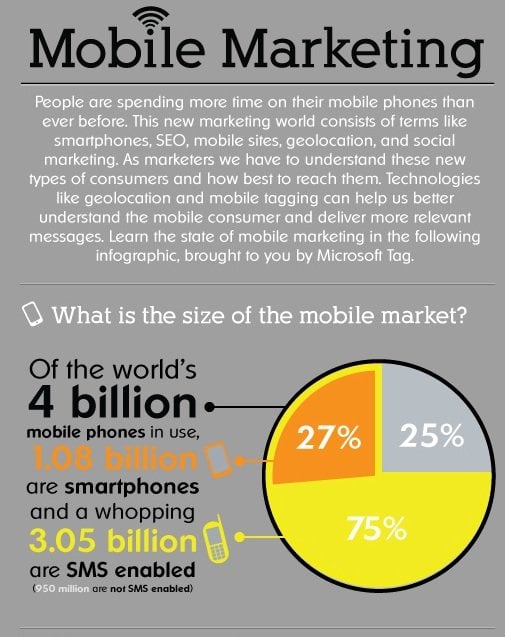 About Insivia