GROWTH CONSULTING
The foundation for success is built on having a clear, focused, purposeful, and actionable growth strategy.
To
innovate and breakthrough

, we must create a clear vision and go-to-market approach that is strategically developed by evaluating audiences, competitors, and trends in a logical and structured way.
The Elements Of Growth
Vision & Strategy Align Teams
There are core elements every organization needs to out maneuver their competition and the market as well as align their team towards a shared destination.




ORGANIZATIONAL PRINCIPLES









Growth Consulting Done Right
Our consulting programs use collaborative workshops and progressive exercises in tandem with ongoing coaching to develop successful strategies.
Our expert consultants create 'ah-ha' moments through a structured process, candid feedback, guided brainstorming, and impactful intervention.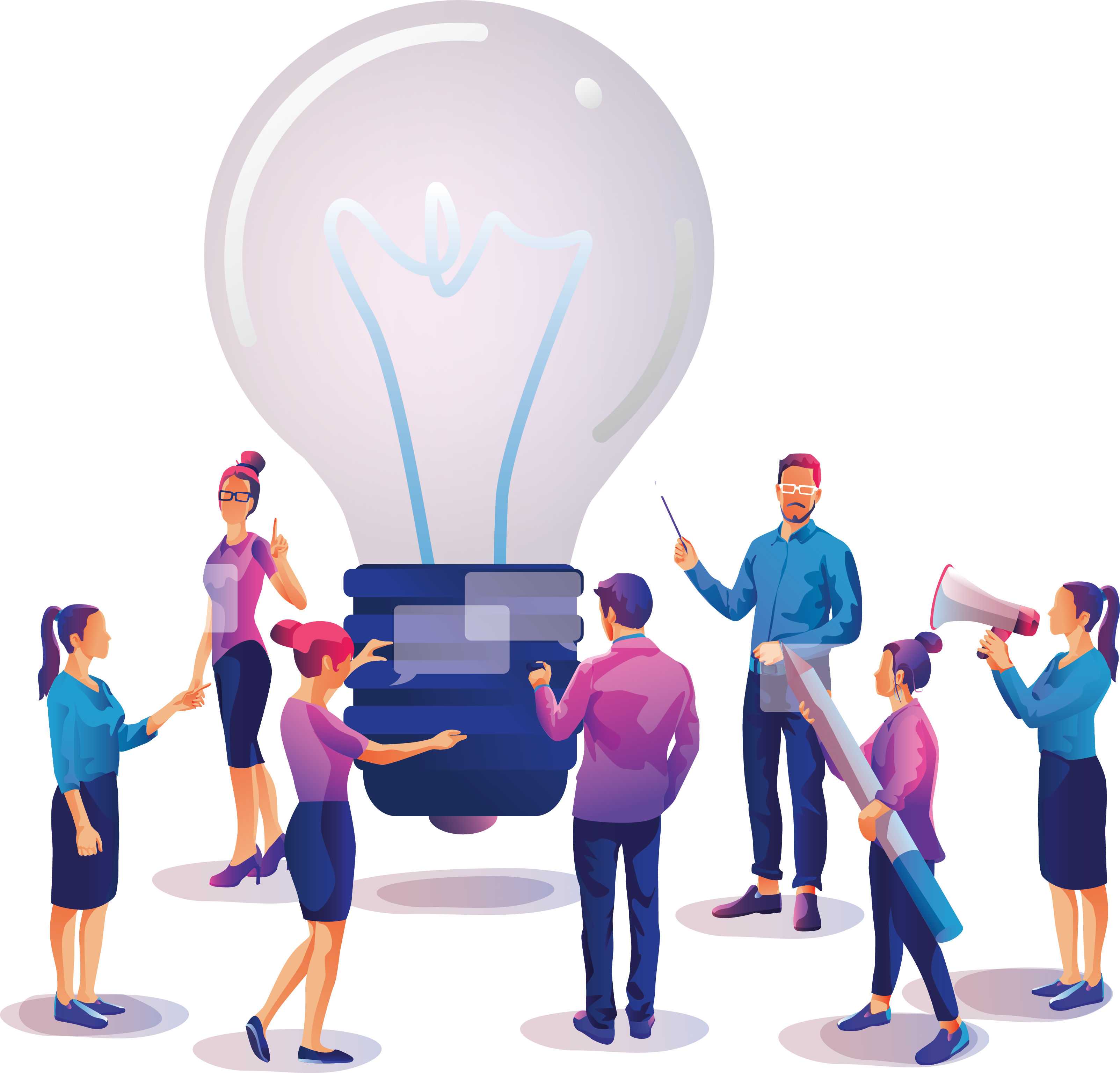 We solve common challenges that growing organizations face.
Smart businesses bring in outside experts that can provide unbiased insight and past experience around their organizational challenges.
Your team is not aligned and sometimes act in opposition of where leadership wants the business to go.
Your marketing messages and visuals are disjointed depending on who creates them.
The wrong people are on the team or you experience high turnover of employees.
Your marketing struggles to convert leads and sales to convert into deals.
There are a lack of clear goals, KPIs and activities that drive the team towards objectives and vision.
Customers churn quickly and do not turn into evangelists to grow the company through word-of-mouth.
Teams are siloed and struggle to work together or may not even understand what each other are doing.
Your employees and customers are not excited and passionate about your business.
Good business leaders create a vision, articulate the vision, passionately own the vision and relentlessly drive it to completion.
Jack Welch
Growth Strategy
Brand Strategy Framework
The BRAND STRATEGY Show: Episode #1 ExploredA Framework for Creating A Smart Brand StrategyA brand is so much more than a logo.It's what makes you unique and how you communicate that to prospects, customers, and employees to inspire them to take action.Your Brand Strategy is a framework for marketing, selling, recruiting, raising capital, and so