DebtNext
Insivia worked to create their new brand identity, collateral, website, and social media assets.
The Client's Need
DebtNext was ready for a big upgrade.
Their website and brand had become dated and misrepresented who they had become.
Businesses evolve and DebtNext had done a lot of that as they grew. The logo that was designed when the business was created and an out of date site that just didn't drive any real business or tell the real story.

Brand IDENTITY DESIGN
It was time for a more modern look starting with their logo.
We worked with DebtNext to identify the brand elements such as color and font to portray who they were.
A complete shift from their old brand, the new one would tell a different story from the moment that people saw it. Previously it felt overly corporate and basic – the kind of thing designed when starting a new business.
Now they were on a whole new level and needed to reflect that.
The New Brand
A fresh new look (with a hidden arrow).
To represent a software company that helps organizations collect debt we wanted to increase the positivity.
Once the logo was created, we developed a full suite of materials…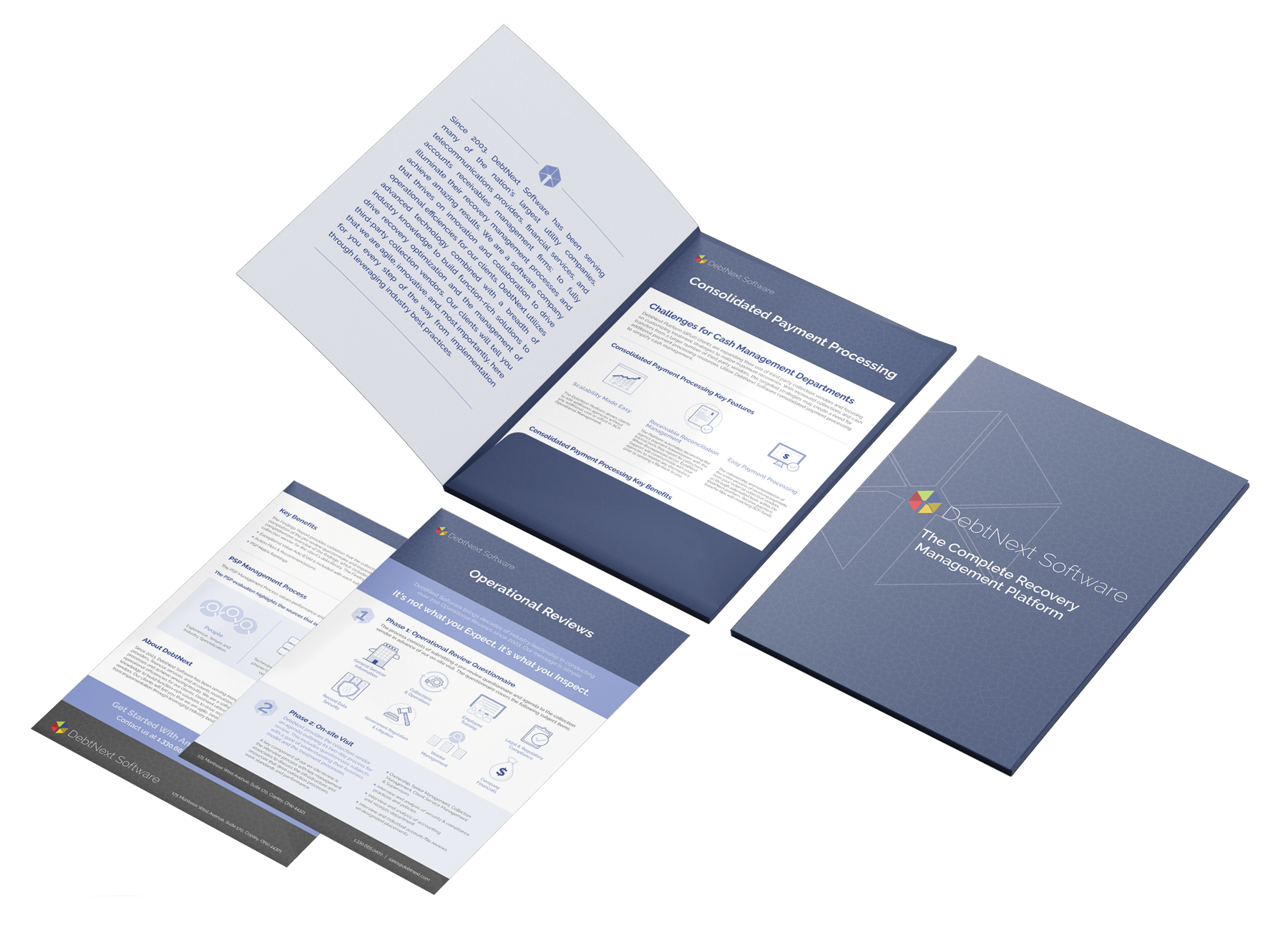 Website Design + Development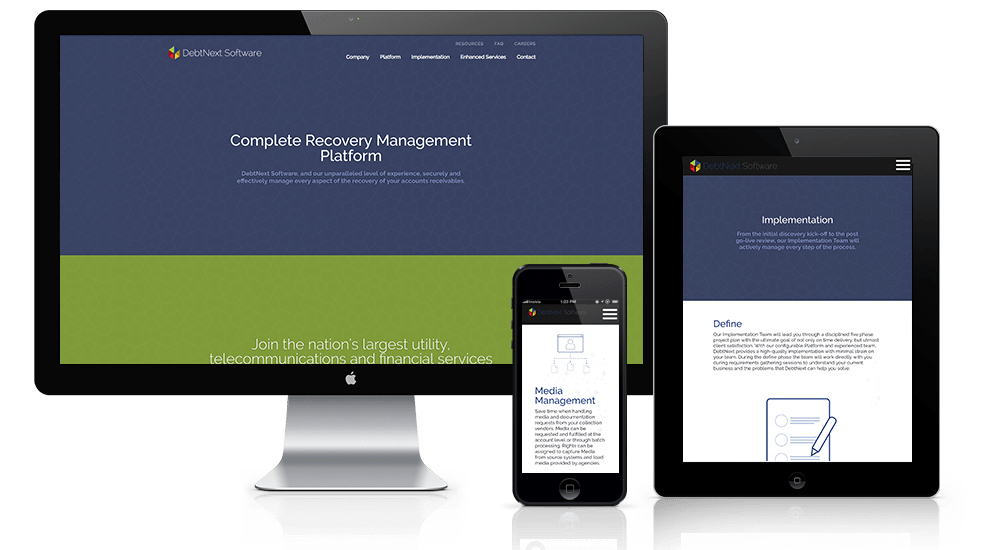 A simple and clean software site.
With our expertise in software companies, we redesigned the site incorporating elements from across the wide range of other assets we had created.
The site is focused on supporting our marketing engagement and being built to drive search optimization. Built on WordPress, the site is easy to manage for the DebtNext team yet optimized across the board.