CASE STUDY
Jumpstart
Scaling Up An Entrepreneurial Engine.
We get it.
JumpStart chose to work with Insivia because of their level of trust in our unparalleled reputation, entrepreneurial mindset and the rapport between our teams.
Even with their own internal resources, they wanted to bring in a team of experts that could solve their toughest challenges and deliver a cutting-edge solution.
Our team delivered smart strategic planning to increase usability, improve architecture and drive results. Then we designed a modern, engaging site that was deeply integrated into a CMS for the easiest management possible. The result was an amazing site.
A Bold, Interactive & Responsive Site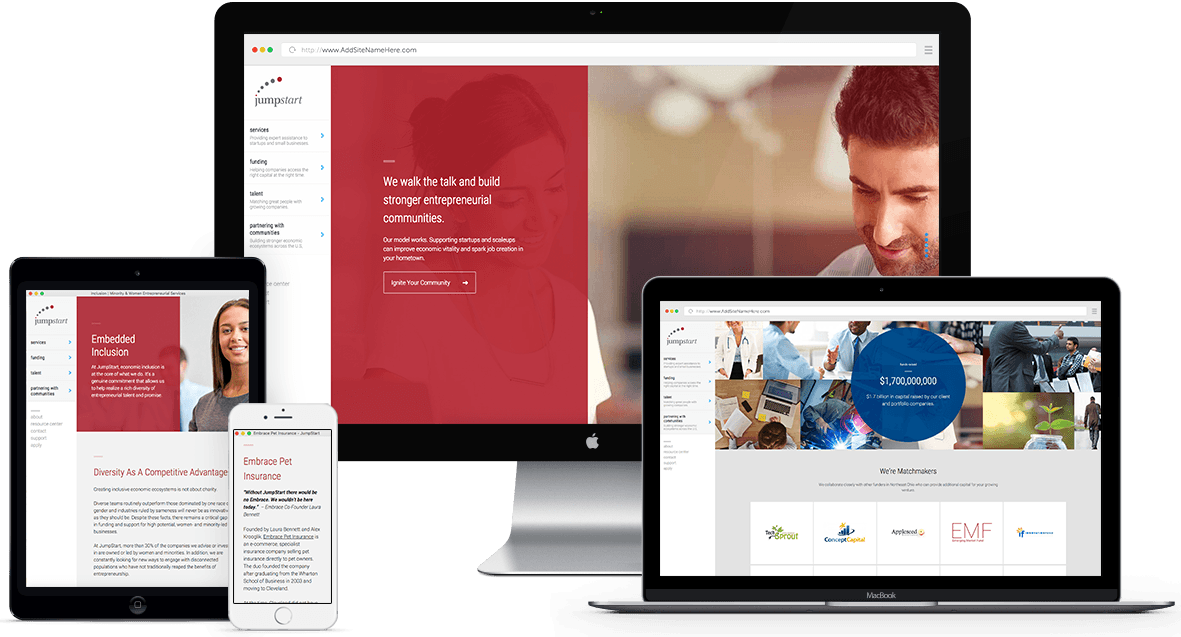 Architecture & Usability Matter Immensely
When organizations offer a lot of services, resources, and information to a wide array of audiences, it's imperative that everyone can find what they are looking for fast.
Our team conducted sessions and exercises to reorganize information and then create an innovative megamenu design solution.
Check it out below.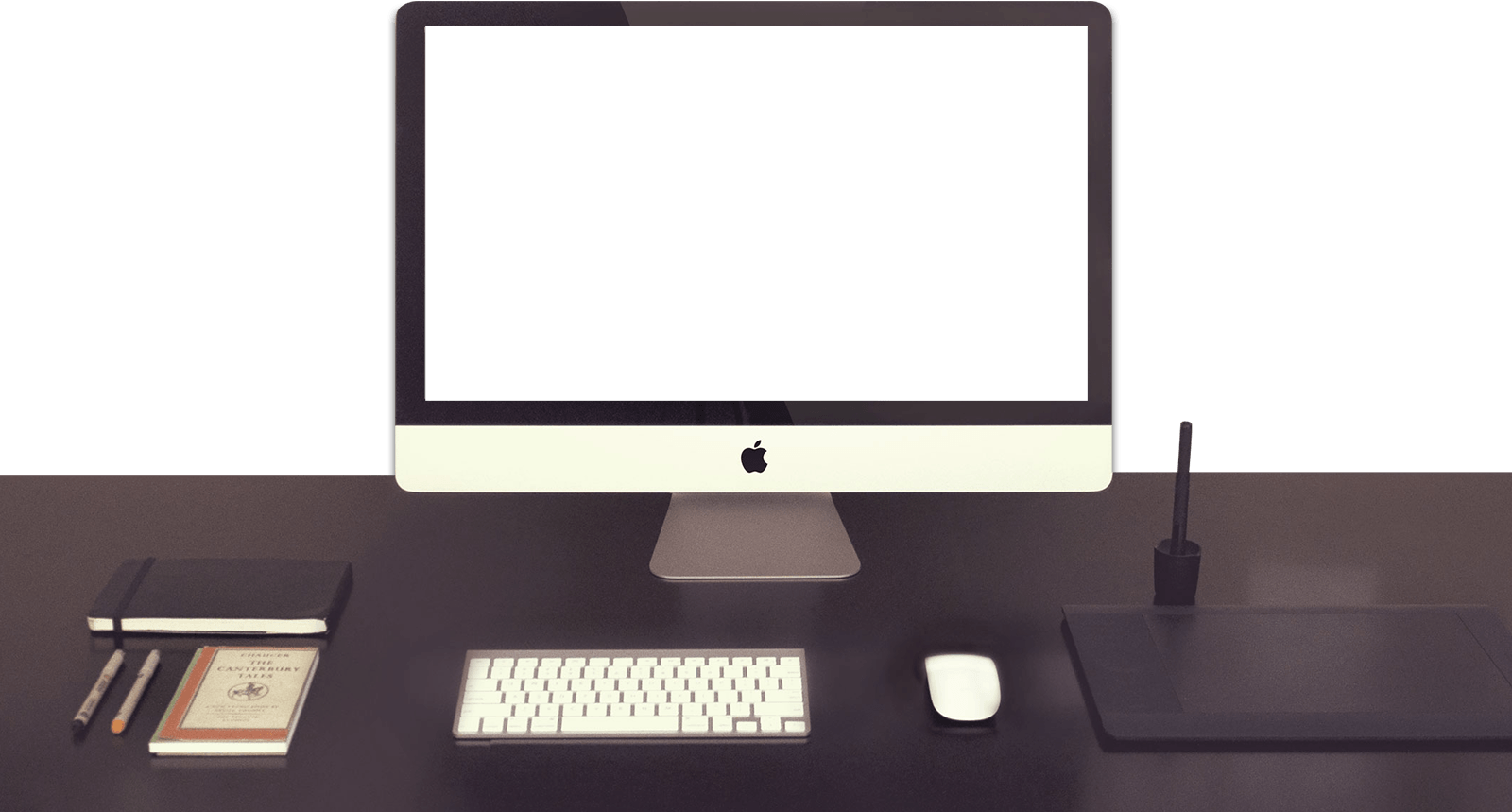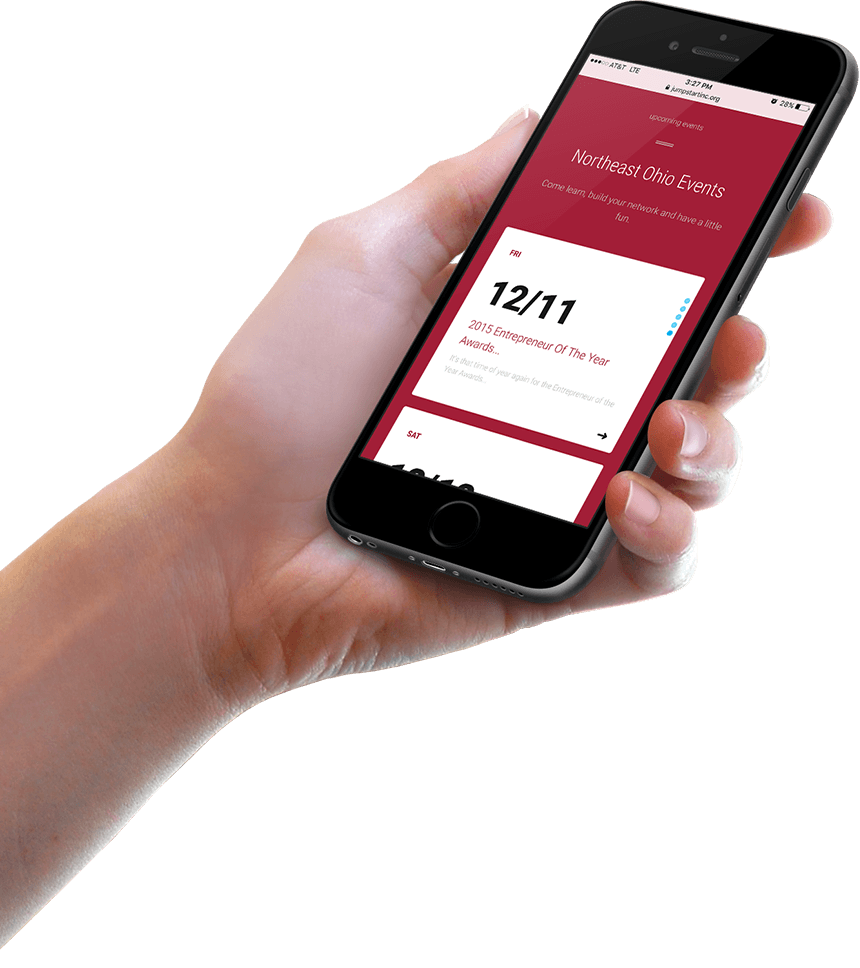 A Visually Impactful Responsive Design
The key is to embody an organization, impact & impress their audiences and create a timeless, yet modern design - all while being easy to use and driving visitors to complete goals.
IMPACT THROUGH VIDEO
Then We Helped JumpStart Tell Engaging Stories About Success & Services
"They were truly our partners. It was a true collaboration."
- Amy Martin | Partner, Marketing