If your company is using social media as part of its marketing strategy you need to make sure that it's bringing value to your business. Here's how some of the most valuable brands in the world rank socially.
Original post by Socialgility. Click below to see the full inforgraphic.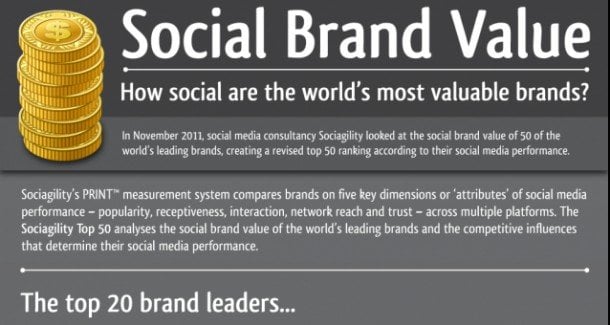 Share Your Thoughts
December 18, 2018 Seminar
If you've whizzed through all the "Website 101" articles you can stand and you're ready to get down and dirty, then don't miss this seminar. We'll discuss advanced website topics and trends that take you to the next level and finally leave you feeling satisfied.
Featured Case Studies
Great clients we love working with.