When you're planning your marketing efforts for next year, it's important to think about how you're going to manage the marketing resources available to you. If you have an in-house marketing team, will they be able to manage all the projects you have planned? Will you need to hire more employees to accomplish your goals? Or should consider outsourcing some of your marketing tasks? If you don't have an in-house marketing department, or maybe a small one, you might want to consider hiring an agency to help implement your marketing efforts. Of course, the answers to these questions all depend on your goals, human resources, and budget, so take some time to explore your implementation options – and maybe start by taking a look at this infographic!
Click the image to view the full infographic. Originally posted by MavenLink.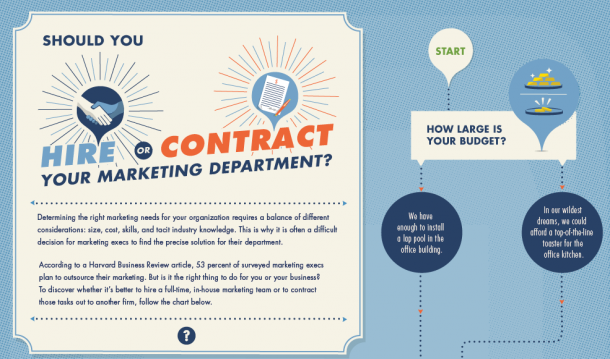 Share Your Thoughts
August 30, 2018 Seminar
A marketing plan is essential to the success of your business. New technologies emerge every day and digital marketing strategies adapt to try and keep up with the different ways customers shop. Change can happen at any time and the more you plan ahead the better equipped you'll be.
Featured Case Studies
Great clients we love working with.