The importance of a quality image has grown tremendously when posting on the internet. Not only does a quality image look good, it also helps when trying to catch your audience's attention. And with the major shifts in social media, now more than ever we decide to "judge a book by its cover."
Original post by MDG Advertising, click below to see the full infographic up close.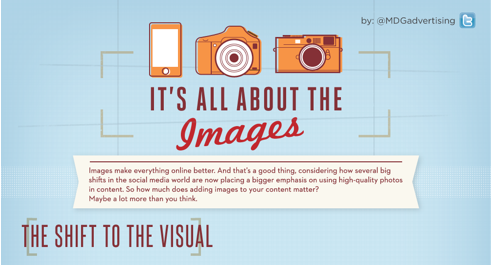 Share Your Thoughts
December 18, 2018 Seminar
If you've whizzed through all the "Website 101" articles you can stand and you're ready to get down and dirty, then don't miss this seminar. We'll discuss advanced website topics and trends that take you to the next level and finally leave you feeling satisfied.
Featured Case Studies
Great clients we love working with.