Creating an interactive sales experience for your customers can sometimes be a difficult process. Especially for SaaS companies who offer more complex solutions for their customers, communicating their solutions in an engaging and informative way is hard to achieve.
Or maybe your SaaS company is struggling to actually build relationships with prospects over Zoom calls and virtual meetings.
Whatever the issue, this article is the ultimate guide to designing an incredible sales process for your customers.
But before we get into the nitty-gritty of designing an interactive sales experience, what does a great sales experience actually look like?
What does a great sales experience look like?
Creating a great sales experience will look a little different for each company, but even still, all great sales processes contain several key features.
Firstly, in order to be productive, your lead generation and prospecting needs immediately engage customers and make them feel welcomed and valued. If your prospects leave before they are in the door, it won't matter how perfect the rest of your sales process is.
Once you have successfully converted an MQL (marketing qualified lead) into a SQL (sales qualified lead), it is important to provide a comprehensive explanation of your product and service, what it does, and how it will benefit your prospects. Comprehension in this stage is critical.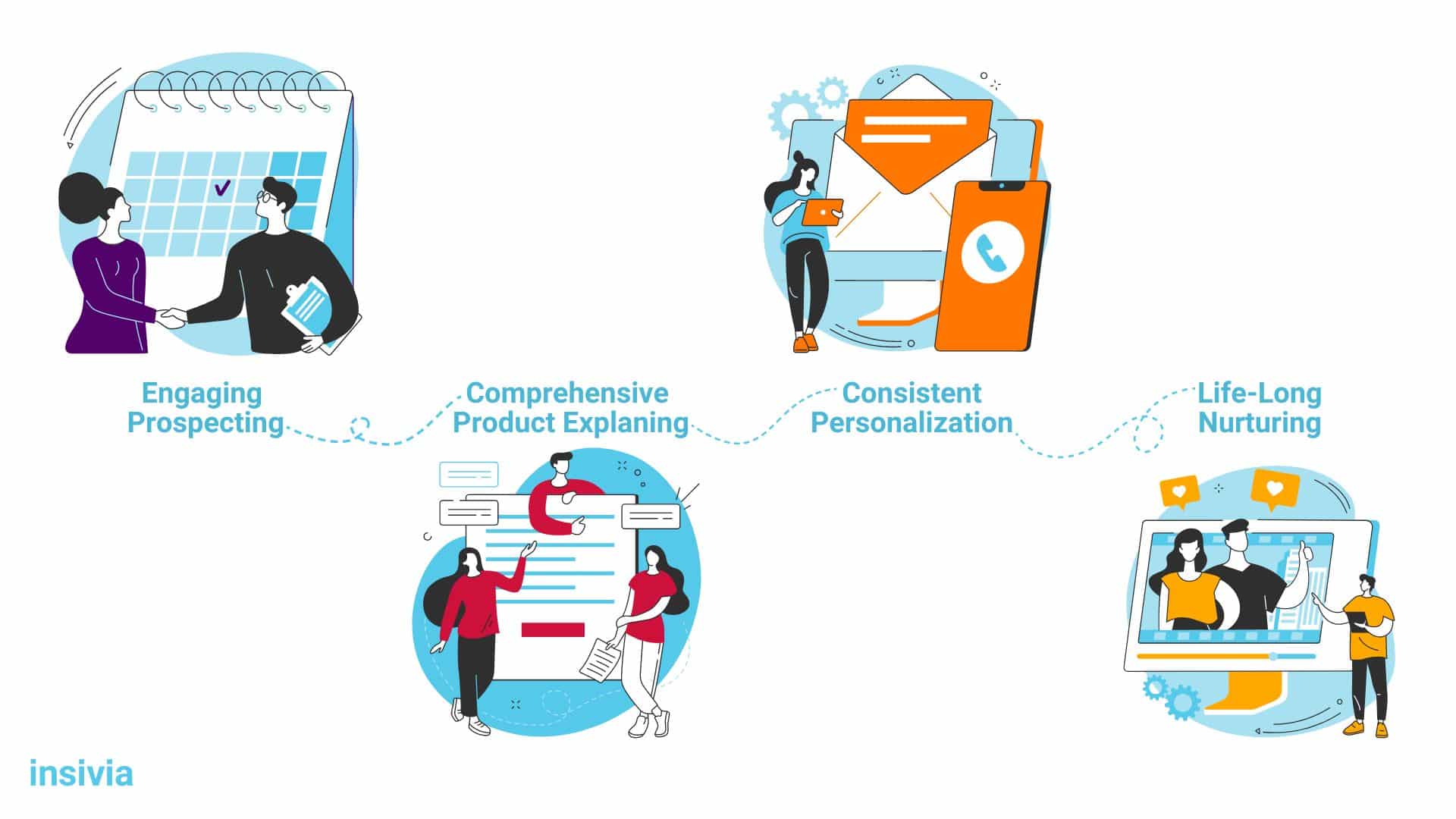 Next, effective sales processes involve effective conversion strategies. From the demo all the way until the deal is closed, your team should be continuously personalizing the experience for your prospects so that they feel special, responding in a timely manner so that your prospects understand that you are eager to serve, and monitoring data to tweak your strategy as need be. By doing this, your prospect will feel confident and comfortable when the proposal finally arrives.
And finally, you should continue to maintain a strong relationship with your customers long after the deal is closed. Acquiring new customers is drastically more expensive than retaining existing ones, and because of this, customer nurturing is just as important if not more than engaging prospecting.
Today, we are going to be answering the 10 most common questions about interactive sales experiences so that you can achieve the sales picture we have painted above.