Why Should I Market My Social Media Marketing?
You have a social media presence.
You've got a hold on a branded Twitter handle. Your Facebook Page is going gangbusters with likes. If you're not connected to someone on LinkedIn, they don't exist.
Long story short, when it comes to social media, you're out there.
A pat on the back to you, SocNet warrior! But, you could be doing more. You could be marketing your marketing.
It sounds redundant, like freezing ice or reading a book while listening to it on tape, but a recent study (as reported by MarketingCharts) from email marketing technology firm, GetResponse, indicates that the inclusion of social media links in email messages improve click-through rates by 30%. (This is based on research of small-to-mid sized businesses.)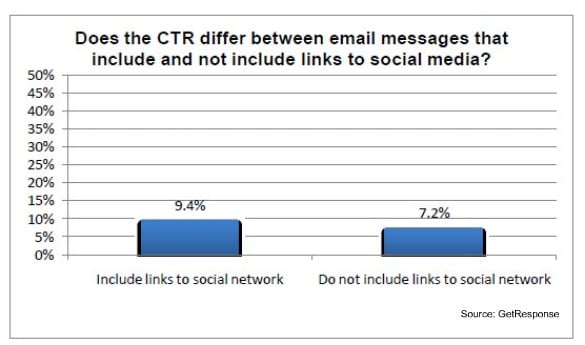 The simple way forward with this knowledge? Put links to your social media profiles in the signature line of your emails.
But, wait! There's more! The more links you include, the more benefit you'll gain.
It makes so much sense, why didn't you think of this sooner?Sometimes it's the "Of course!" ideas that are the hardest to take hold. According to a related survey of GetResponse users, also reported by MarketingCharts, only "13.5% included clickable sharing links to social media networks."
So, do your marketing efforts a favor, and start marketing them!
About Insivia