Why use Social Media? Part 1: Distribution
Social Media seems to be the big buzz lately, but I know there are many out there (inside the marketing industry as well) that don't have any clue of the benefit. This is especially daunting considering the amount of time and effort involved in using Social Media. I will be writing a several part series describing what I see as the benefits; each person or industry might see different benefits, but I will talk about what I see as the big ones. In this first part, let's discuss the benefit of distribution.
Content is important, this we know. By creating great content on a regular basis we improve our search optimization, can develop viral marketing, establish expertise and so much more. The thing is, a lot of other people know how important content is and you are vying with them for an audience. So, how do we get people to view our content and in a world of spam how do we do it with out pushing it down someone's throat?
Let's talk about your audience. Depending on your business your audience may vary and your target audience may be very specific. But I have learned in my experience that there is an opportunity for me around every corner – old high school friends, college friends, family, colleagues, local professionals and complete strangers have all brought me winning opportunities. Now, not all these people are my target audience, but if I am creating great content and can share it with everyone, why not.
This is where Social Media comes in. On Facebook I have high school and college friends (plus a growing number of professional contacts especially since I started a Cleveland Business Owners group); on LinkedIn I have my professional contacts; on Twitter I have mainly colleagues; and on many of my other social media portals I have various contacts. All these people, potential clients, referrals, partners, vendors all out there – and as much as I wish they all would visit my blog each day, I can be realistic and say that doesn't happen.
So, I use Social Media to distribute it. I post my new blog entries on Twitter, Facebook, LinkedIn status, Flickr photos, Ning profile or wherever else I can. But most importantly, I am getting my content out to all my audiences, not forcing it on them and putting it in front of their eyes on the sites they want to be.
Don't hide that content. If you are going to take the time to create content, then get it out there. Put it in front as as many people as possible. You'll never know what might spark an idea, some word of mouth, an in-bound link or even a new prospect.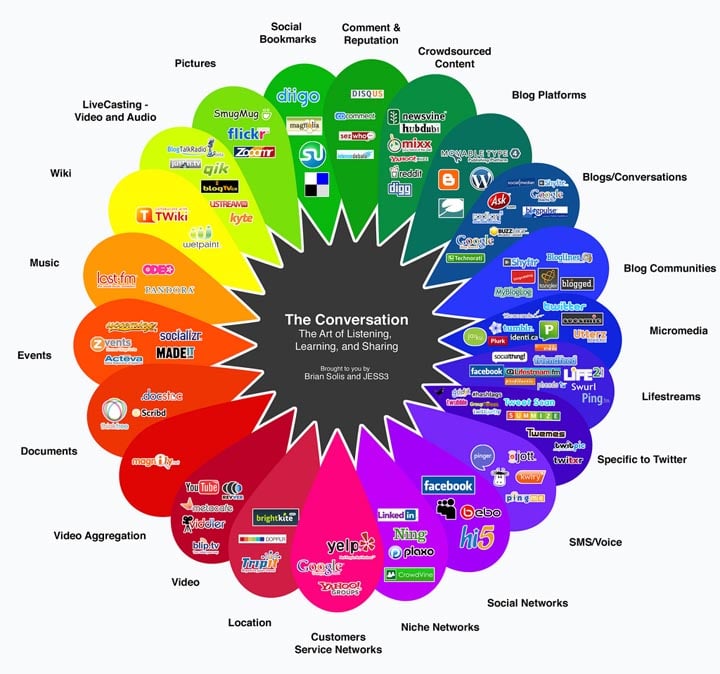 About Insivia