Wireframing & Prototyping
Once the information architecture is defined, the next step is to translate it into visual representations through wireframing and prototyping. In fact, 85% of designers use wireframing to plan the layout and structure of a website or application. This process bridges the gap between the conceptual structure of the information architecture and the actual visual layout of the software website.
Consider the following when translating information architecture into visual representations:
Referencing the Information Hierarchy: Use the defined information hierarchy to guide the placement and organization of content elements in the wireframes and prototypes. Ensure that the visual representations accurately reflect the intended structure and relationships of the information.
Visual Design Considerations: While wireframes and prototypes primarily focus on the layout and structure, it's important to consider basic visual design principles. Keep in mind elements such as spacing, typography, and alignment to create a clean and visually appealing representation of the information architecture.
Hubspot goes into detail on the difference between high-fidelity wireframing and low-fidelity wireframing. This is an example of high-fidelity: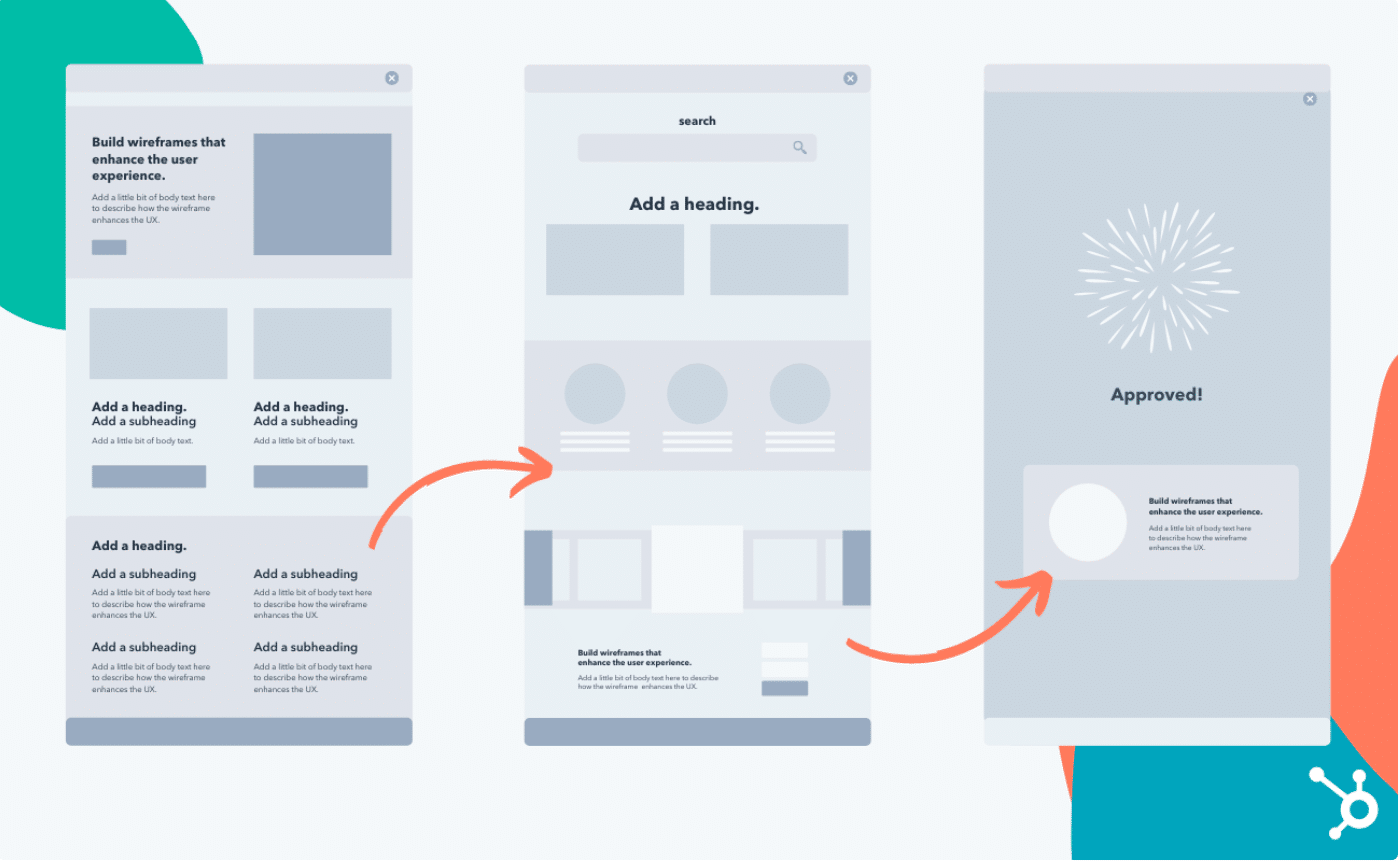 Think of wireframes as the skeletal basics of what your website is going to look like. This YouTube tutorial shows how you can accomplish this through Figma. In the video, she's wireframing an Instagram post, but this process can be duplicated for a website as well: