How to Build Information Architecture for A Software Website
A bad website design is one thing that sends the visitors of your software website back to where they came from. Your visitors shouldn't have to run around in circles to get to their desired page or piece of information. One way to achieve this is by using a structured information architecture.
According to research conducted by Stanford, 75% of people judge a company by its web design. This influences their feelings and place in the user journey. This entails that having a good design is a must if you want to attract people to your software website. It also works in retaining your existing customers.
You don't want your website's visitors to waste their time clicking on one link here and another one there to find out the information they've been looking for. What happens is; this way, they'll find a software company that easily answers their questions with minimum effort, and you've lost a visitor.
When visitors click on your website, you need it to leave an impact. 94% of the first impressions are design-related. If your website isn't appealing and structured enough, you lose credibility, and visitors won't stay long.
Good information architecture helps your software company stay ahead of its game. This way, you'll be able to get more visitors, retain the existing ones, and increase your visitor-to-lead conversion rate.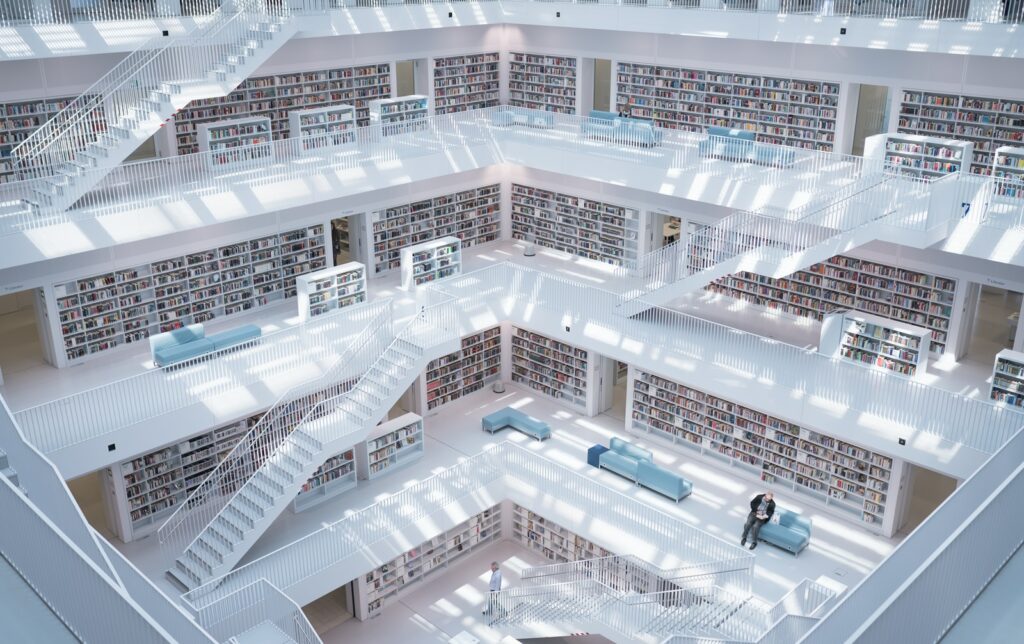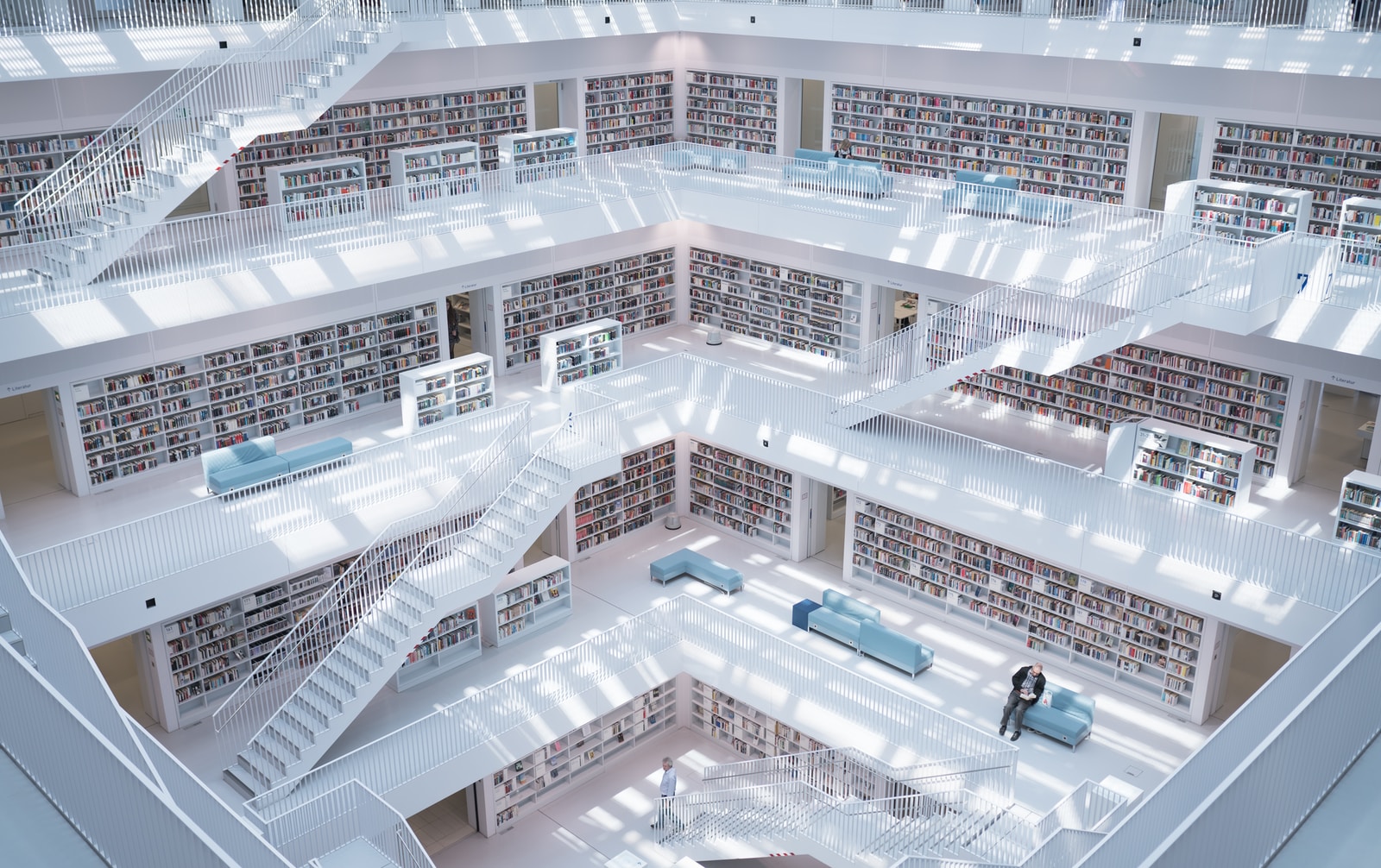 What is Information Architecture in a Website?
According to The Information Architecture Institute, information architecture is the practice of deciding how to arrange the parts of something to be understandable.
When talking about your software website, good information architecture means that the information on your software website is structured and organized enough to make sense to your visitors without much effort.
The structure of a website or application and the relationships between all parts are defined by information architecture (IA). It's the backbone of your website. It is the hierarchy of pages, the navigation, and even the order of messages on your software website.
The objective of information architecture is to classify data on a website or online application in a way that is understandable, clear, and intuitive to your visitors. Then it must be arranged in a user-centric manner so that users can easily discover what they need.
As a result, information architecture integrates people and their requirements, corporate objectives, and content. As a consequence, we get information that is well-organized and easy to understand.
Building An Effective Information Architecture For Your Software Website
Did you know that it takes about 50 milliseconds for visitors to form an opinion on your website? That's 0.05 seconds. It means having a killer website design is imperative in making a lasting impression. Potential customers expect a well-designed website from a software company such as yours.
Follow these steps to build an effective information architecture for your SaaS website. All these steps have the benefit of telling your software story in the right order and ease to increase your conversion rates.
1. Learn about your customers
Conducting research on your existing as well as potential customers helps you in learning about them. Identify the users' needs and what they expect from your software and website. You can do your research using your software industry knowledge, user persona profiles, online surveys and interviews.
Get to know your customer and how they want to interact with your software. This helps you determine the direction and structure your software website should take and how it will benefit your customers.
2. Constantly update your content.
When you're done researching your customers, it's time you update your website according to your findings. You need to modify any headings/subheadings, texts, documents, images, videos, audios, documents, and other content on your software website to mold it according to your customers' needs.
You might also want to prioritize and optimize your content according to what your visitors want. You might do well to remove any irrelevant content from your software website. Also, use your customer's preferences to rearrange content on your data. This helps your customers find data according to their preferences.
3. Map your content
Now's the time to map the content on your software website. All of your content must fall under appropriate headings that are easy for the customer to understand. You need your content descriptions to be to-the-point and concise.
NEVER leave an unstructured piece of information hanging on your website. Also, never leave your website crowded with too much information, as according to research, this is the biggest mistake your software company can make.
When you're done with this, arrange your content according to what your customer wants to see on the top. Use your customer research to provide you with the order for your data.
4. Make your website easy to navigate by building a hierarchy
When you're done managing, optimizing, and arranging the content on your website, you should move towards its hierarchy. Your website needs a potent navigation system so that visitors can get to their desired piece of information effortlessly. Your website should have structured navigation with the right buttons and menus.
Your software website should show the information about your software in a hierarchy from main elements to their subcategories. Your website should also have solid labelling as well as a good table of contents. Name all your headings and subheadings in a way that is both SEO friendly, and according to the user's preferences at the same time.
When you're done with all this, now would be a good time to work on the design of your website. 92.6% of people say the visual aids are the #1 factor affecting their purchase. Using visual aids while marketing your software is a good strategy.
Use a design that is easy for the user to understand and operate. Your website should also be mobile-friendly, as this helps increase conversion. Create a map of your website if necessary. It helps the users in navigating your website.
Ending Note
Having a structured information architecture is imperative in making your software website 'pop' for visitors to have an amazing user experience. They help your visitors to navigate to their concerned pages with ease and prove highly beneficial in increasing the conversion rates of your software company.
About Insivia