3. Highlight Tech Solutions Aligned with Industry Needs
Craft content that showcases how your technology solutions address the unique challenges faced by professionals in the industry. Present your offerings as solutions that alleviate pain points, streamline processes, and drive innovation. Utilize case studies and success stories to illustrate real-world applications and the positive impact your solutions have had.
You can also simply do this by including reputable logos of companies you've worked with. You can go big or small with this strategy. With Insivia's homepage, we've included a large majority of clients that we've worked with: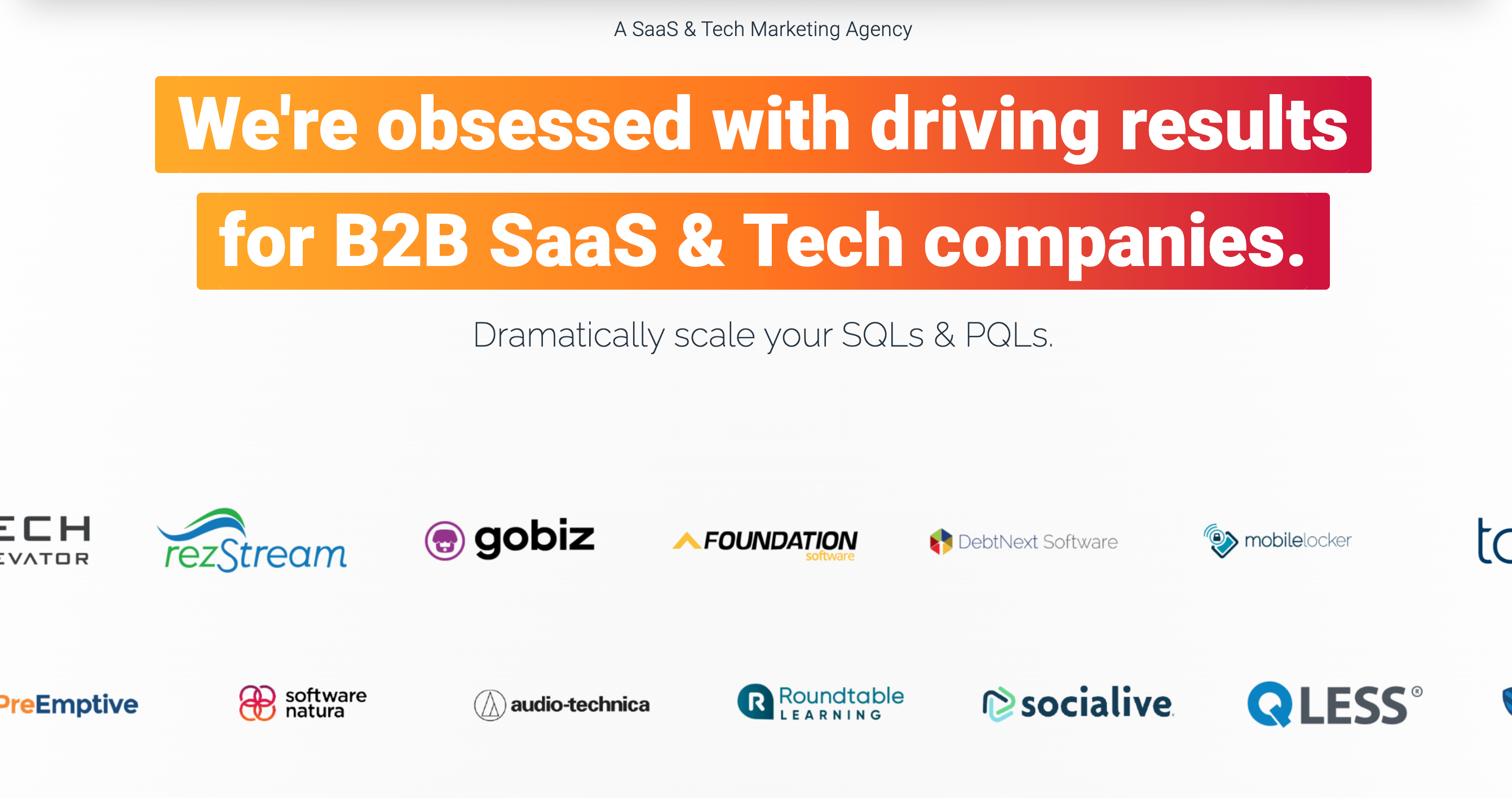 However, for industry-specific landing pages, you want to make sure the brands you mention coincide with that target market.
4. Avoiding Over-Technical Jargon
While showcasing technical expertise is essential, it's crucial to strike a balance between demonstrating knowledge and overwhelming visitors with excessive jargon. The tech industry is rich with specialized terminology that might be unfamiliar to a broader audience. Strive for clarity and simplicity in your language, ensuring that even those with varying levels of technical expertise can comprehend your content. This approach widens your reach and prevents potential visitors from feeling alienated or discouraged by an onslaught of complex terms.
So, keep in mind who exactly you're addressing with your landing pages, that will be your compass for how you phrase the content. Keep most of your text short and sweet. This is because 8 out of 10 people will read your headline, but only 2 out of 10 will read the rest.
For example, as many capabilities Salesforce has, they still maintain simple verbiage throughout their industry pages: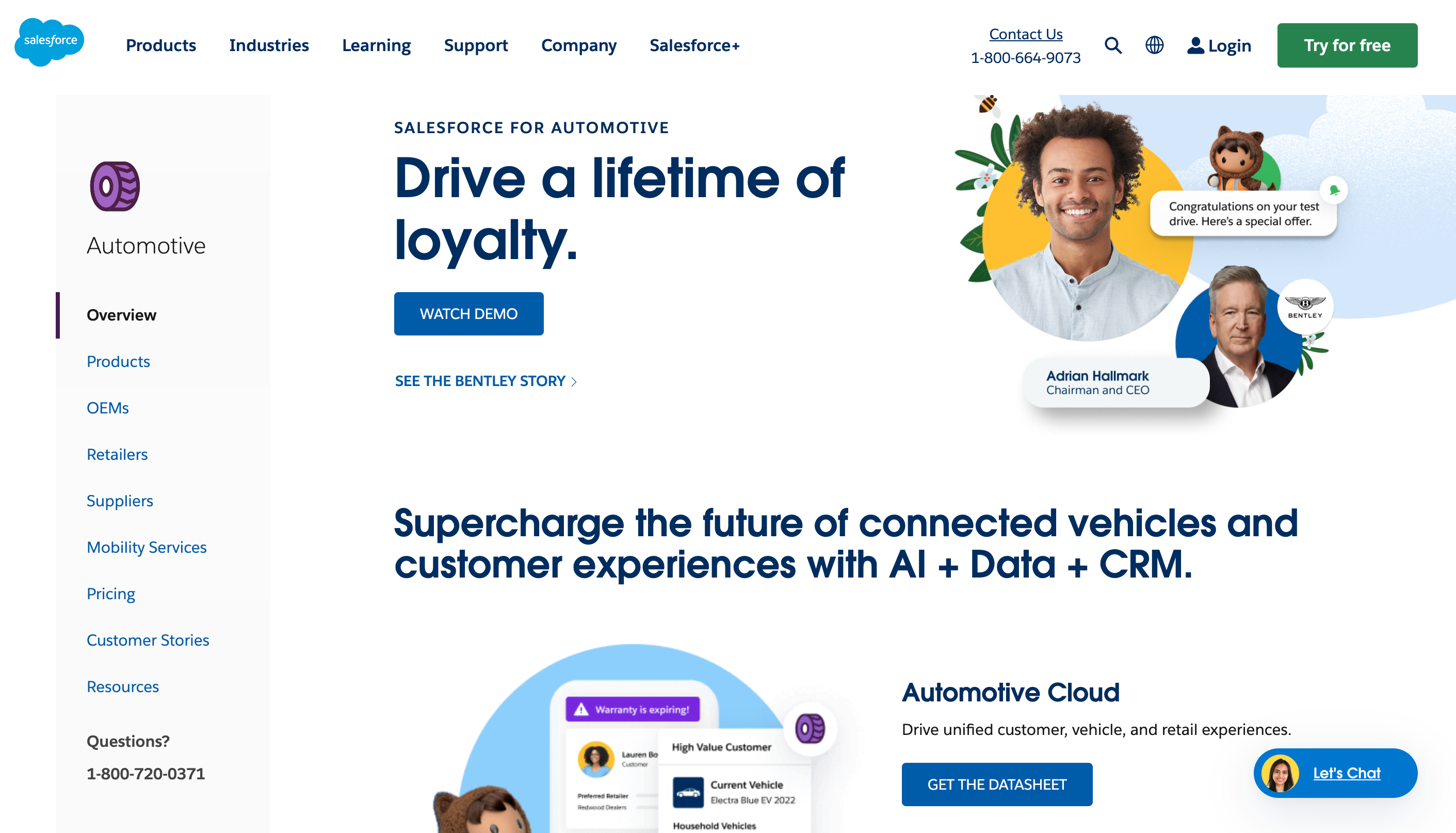 No matter how complex your software solution may be, you want to ensure that your landing pages simplify the concept. In fact, 41% of low-performing content includes complicated vocabulary.
5. Incorporate Intuitive Navigation
Design your landing page with user experience in mind. Ensure intuitive navigation that allows tech professionals to easily find the information they need. Use clear headings, subheadings, and visual cues to guide visitors through your content, making it effortless for them to explore your offerings and understand their relevance.
Videos help visitors digest new information faster as landing pages with videos have 34% higher conversion rates. Additionally, you want to keep your headings short and sweet since a majority of potential customers scan content instead of reading it in-depth: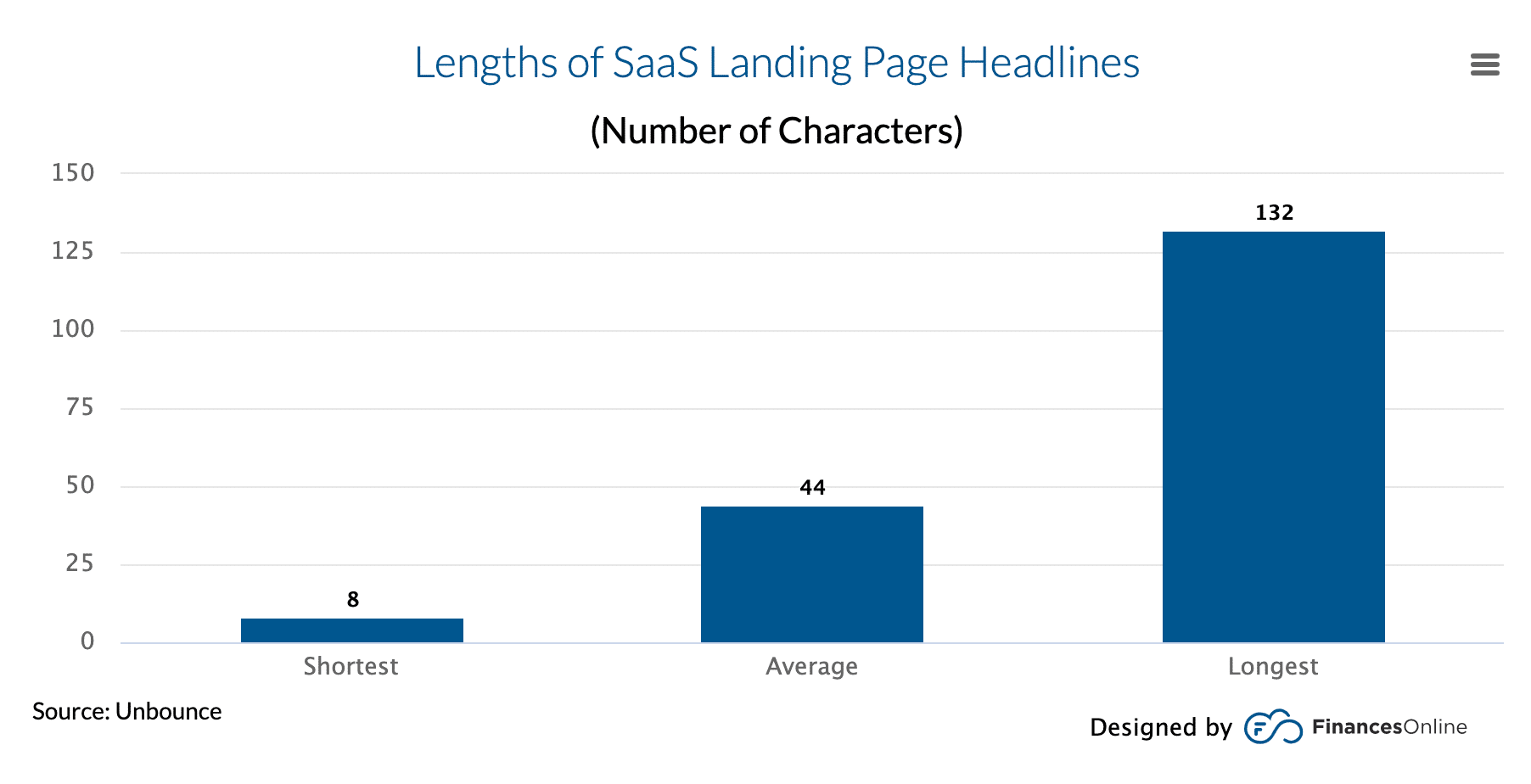 Source: FinancesOnline
6. Implement Responsive Design for Various Devices
In today's multi-device landscape, ensure your landing page is responsive and optimized for various screen sizes. According to TechJury, about 86% of the most successful landing pages are optimized for mobile devices. Tech professionals may access your page from desktops, laptops, tablets, and smartphones. A seamless experience across devices enhances engagement and keeps visitors immersed in your content.
7. A/B Test to Refine Landing Page Performance
Harness the power of A/B testing to fine-tune your landing page's effectiveness. Experiment with different headlines, images, CTAs, and layouts to identify what resonates best with your audience. According to Gitnux, 77% of companies are running A/B testing on their website, 60% on their landing pages, and 44% use split testing software. Continuously iterate based on the insights gained from A/B testing to optimize conversion rates.
8. Track & Analyze User Behavior
Implement robust analytics tools to track user behavior on your landing page. Analyze metrics such as bounce rates, click-through rates, and time spent on the page. This data provides valuable insights into visitor preferences and pain points, enabling you to make informed adjustments that enhance the overall user experience.
Hotjar is a great resource to use to visually see how visitors interact with your landing page content: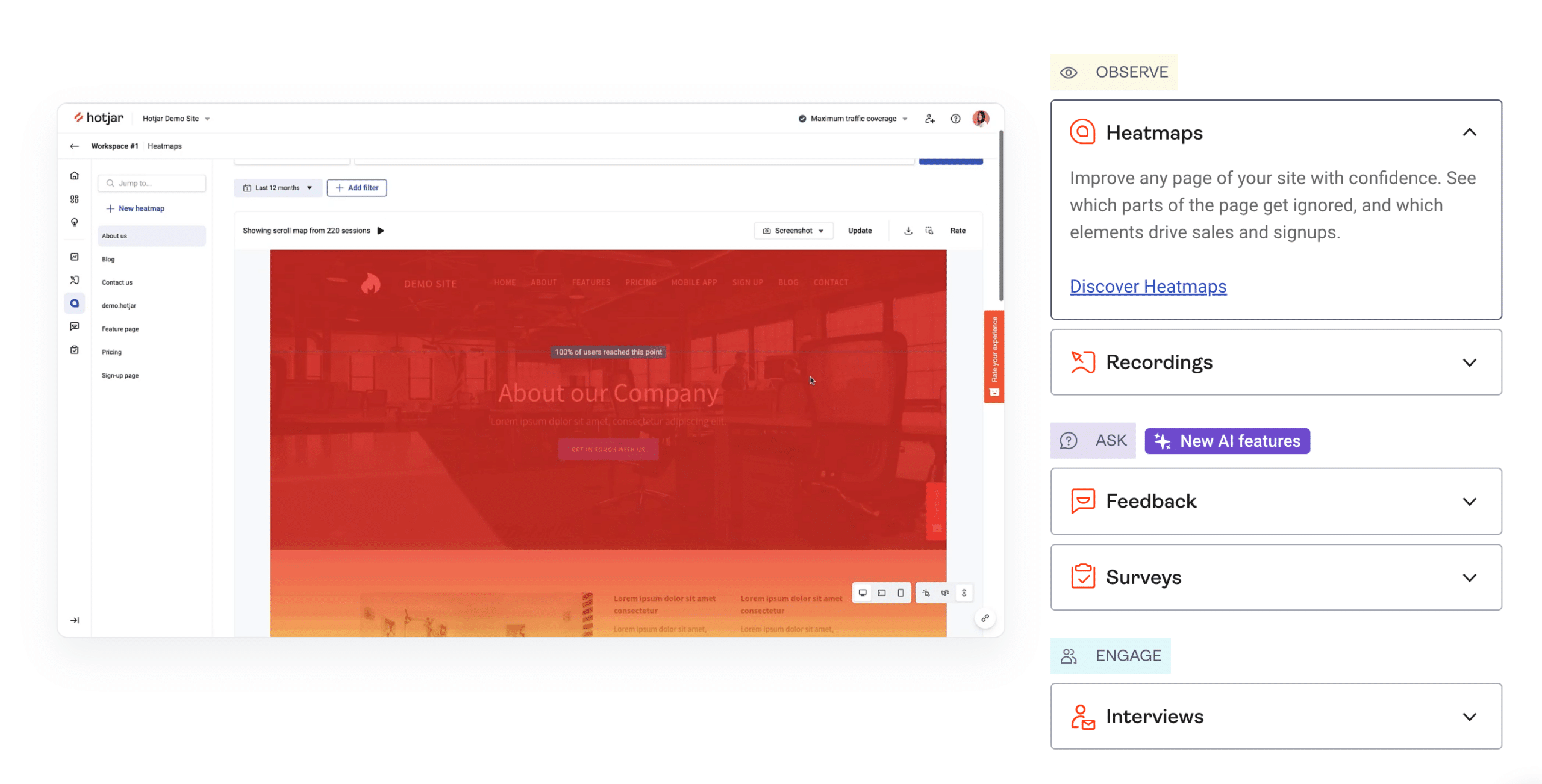 You need this valuable information to make data-driven decisions on the changes you should implement for your targeted landing pages.