Benefits of Leveraging Event Tracking in GA4
As mentioned above, event tracking is an incredibly powerful tool for better understanding user behavior. Below are some more in-depth benefits of leveraging event tracking in GA4 in your SaaS or tech company.
Enhanced User Behavior Analysis and Insights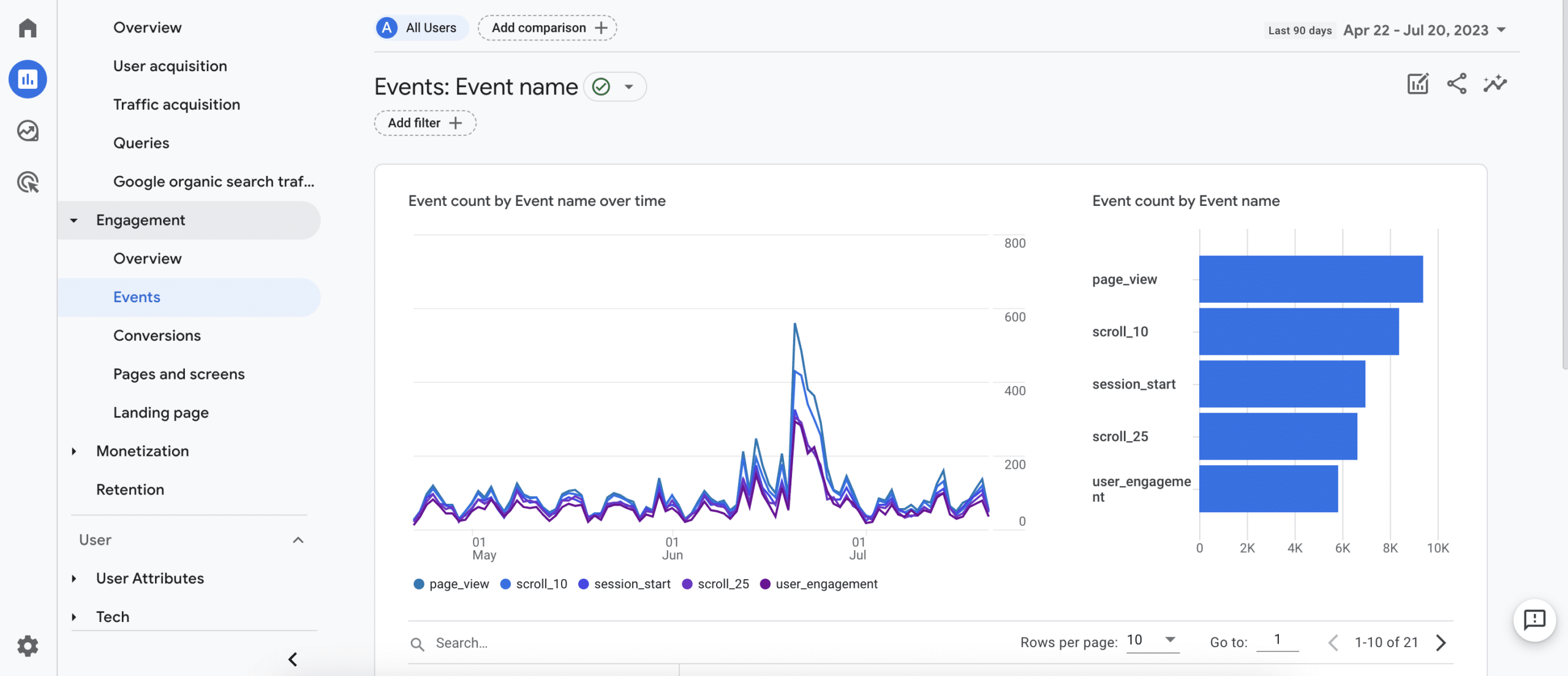 Firstly GA4 event tracking allows your SaaS or tech business to gather detailed information about user interactions on your website. This includes tracking specific actions such as button clicks, form submissions, video views, and more.
By tracking events, your teams can gain a deeper understanding of how users engage with your digital properties, identify patterns, and uncover insights into user preferences and behaviors.
This will also help you tailor your strategies to better meet user needs.
Cross-Channel Tracking for a Holistic View of User Interactions
GA4 event tracking also enables your business to track user interactions across multiple channels, including websites, mobile apps, and other online platforms. This cross-channel tracking provides a more comprehensive view of user behavior, allowing businesses to understand how users move between different touchpoints and devices.
By gaining insights into the entire customer journey, businesses can identify key touchpoints, detect drop-off points, and optimize their marketing efforts across channels to deliver a more seamless and cohesive user experience.
Improved Conversion Tracking and Attribution Modeling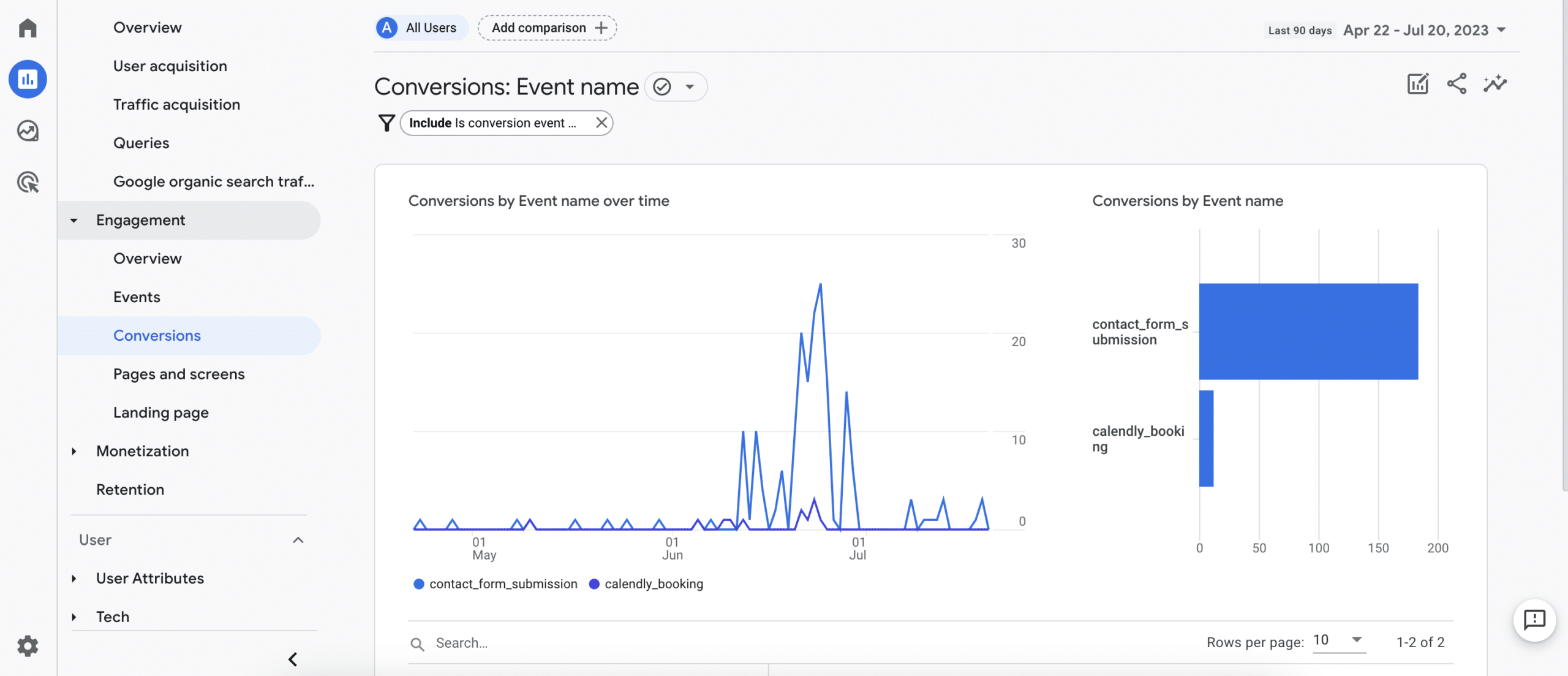 Your company can also use GA4 event tracking to track specific actions that lead to conversions, such as form submissions, purchases, or sign-ups.
By accurately tracking these conversion events, businesses can measure the effectiveness of their marketing campaigns, understand which channels or actions drive the most conversions, and allocate resources accordingly.
GA4 also offers advanced attribution modeling, allowing businesses to attribute conversions to the most influential events or touchpoints along the customer journey. This helps in optimizing marketing spend and understanding the true impact of various marketing initiatives.
Personalization and Audience Segmentation Opportunities
Event tracking data in GA4 can be leveraged to create highly targeted and personalized experiences for users.
By tracking user actions and behaviors, businesses can segment their audience based on specific events or interactions, enabling them to deliver tailored content, offers, or recommendations to different user groups.
Personalization based on event tracking can significantly improve user engagement, conversion rates, and overall customer satisfaction.
Data-Driven Decision-Making for Optimizing Website Performance
Event tracking provides businesses with a wealth of data that can be used to optimize website and app performance.
By analyzing event data, businesses can identify usability issues, bottlenecks, or areas where users may be dropping off, allowing them to make informed decisions for improving the user experience.
Data-driven insights from event tracking can help businesses identify opportunities for conversion rate optimization, A/B testing, and iterative improvements to maximize the performance and effectiveness of their digital properties.