Be Strategic With Free Trials & Demos
Free trials are essential for software success, as they allow interested customers to receive a glimpse of what they'd get if they upgrade. But don't just rush into getting free trials out there; create a thoughtful strategy that covers the specific duration you offer, who will handle customer service during the trial period, and how you will follow up with users after their trial has ended.
This type of thoughtful strategy can exponentially increase conversions from your free trials and demos, resulting in increased ROI. Make sure your marketing and sales teams are on the same page with what you're offering during this trial period.
Determine what trial length would work best for your service. Depending on how complex your offerings are, you may want a longer free-trial period. Some common time frames are 7, 14, or 30-day trials. How long would it take for your target customers to see the value and benefits of your software?
Another strategy to gain new users is by offering a freemium model of your software. Companies like Canva or MailChimp have this option available. For this business model, you want to give these free users the basic features of your service. This gives them a taste of what your product can do by just scratching the surface. If they want to use even more of your useful features, they will have to upgrade their plan to a paid model. Freemium users give you the perfect opportunity to advertise and upsell your paid features. Canva does a great job of this by always having a slight mention of their "Pro" and "Team" offerings: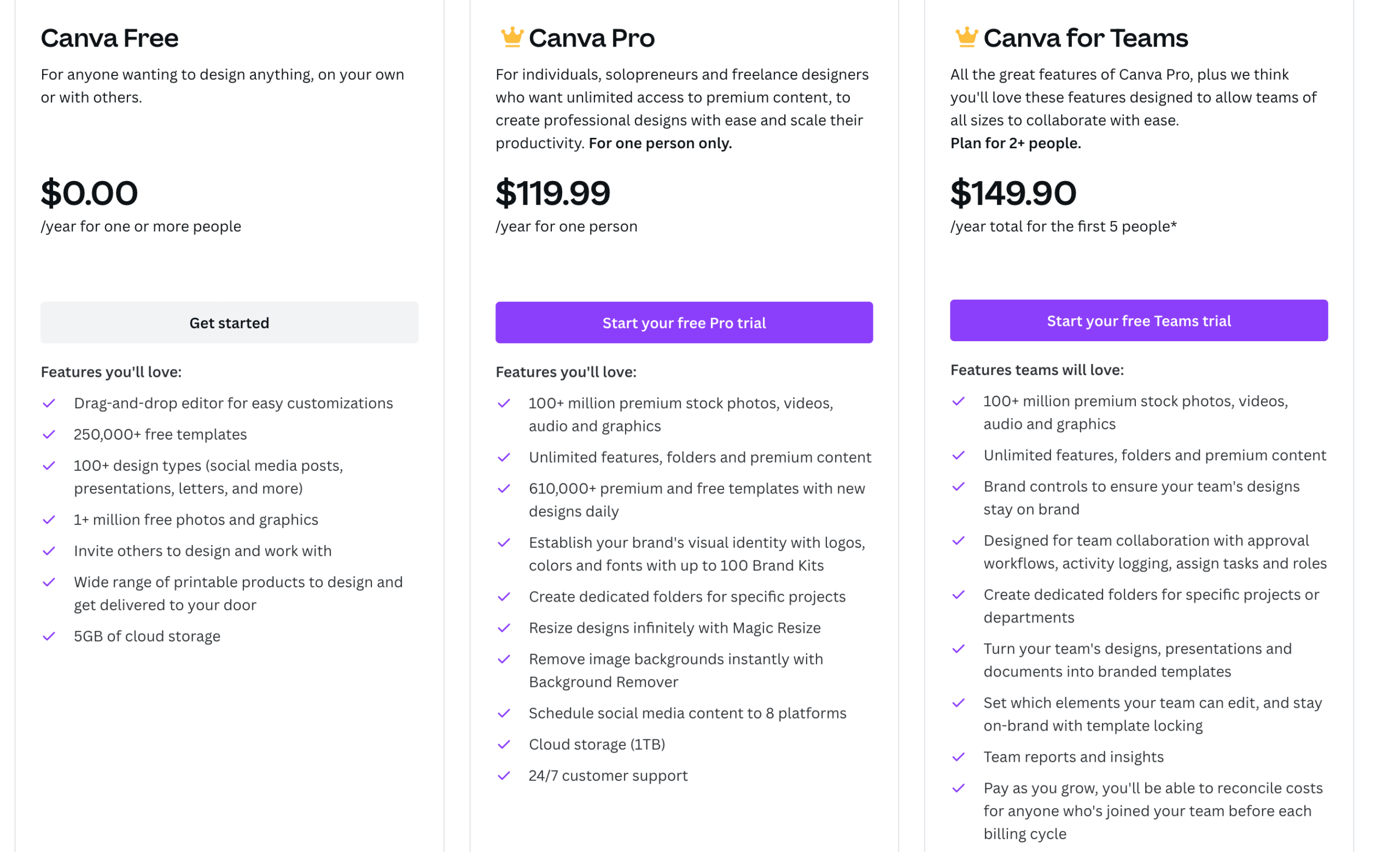 Of course, you need to decipher what strategy would work best for your business. According to Totango, 17% of SaaS companies offer a Freemium model, while 44% have a free trial option. These are two popular forms to drive your conversion rate, but it depends on your product/service and how your potential users would experience it best.