Determining Key Performance Indicators for Software & SaaS Marketing
SaaS marketing is all about technicalities. You have a reputation to maintain in the IT industry, and for that reason, it's crucial to track your business' performance frequently. Your business' performance is linked to effective marketing. For that reason, you should follow the performance of your marketing efforts too. You can easily do so using key performance indicators for software and SaaS marketing.

Being a full-fledged software company, your key performance indicators (KPIs) for marketing must be synchronized with the goals of your business. 95% of leading marketers agree that marketing analytics KPIs must be tied to broader business goals to matter truly. To draft a data-driven marketing strategy, you should track the right KPIs and SaaS metrics.

When it comes to KPIs, software and SaaS marketing beg to differ, SaaS industries use a different set of metrics to measure their marketing performance using KPIs. These polished KPIs are of great value to SaaS marketing and can easily align with your marketing strategies to guarantee a mightier marketing approach.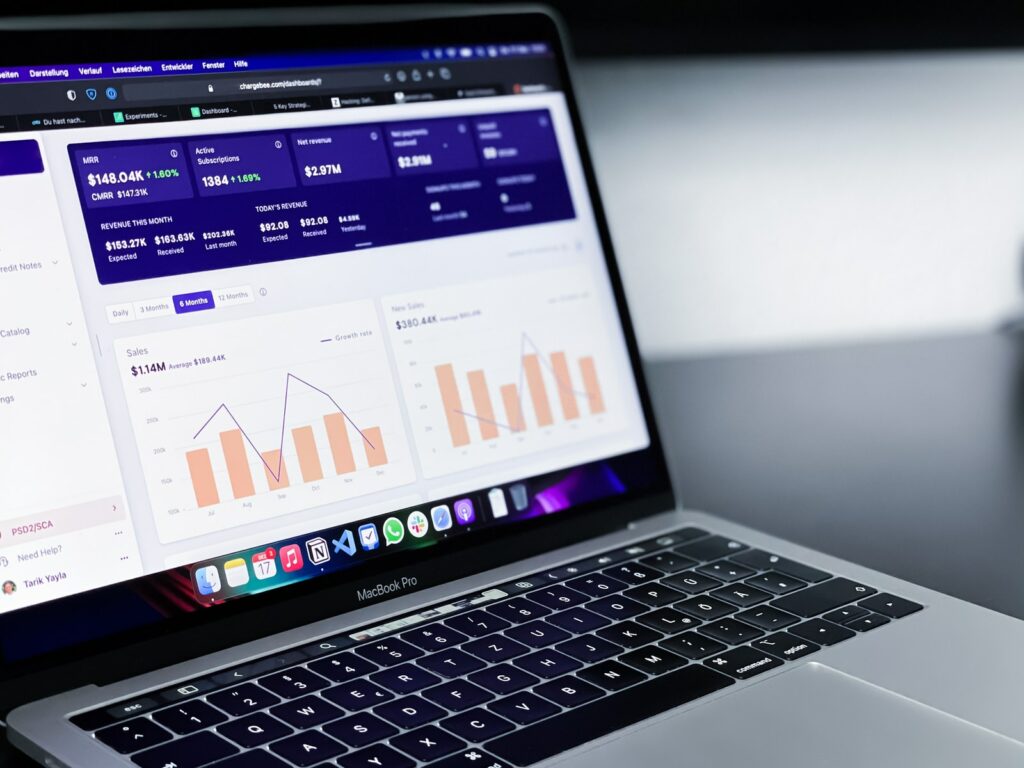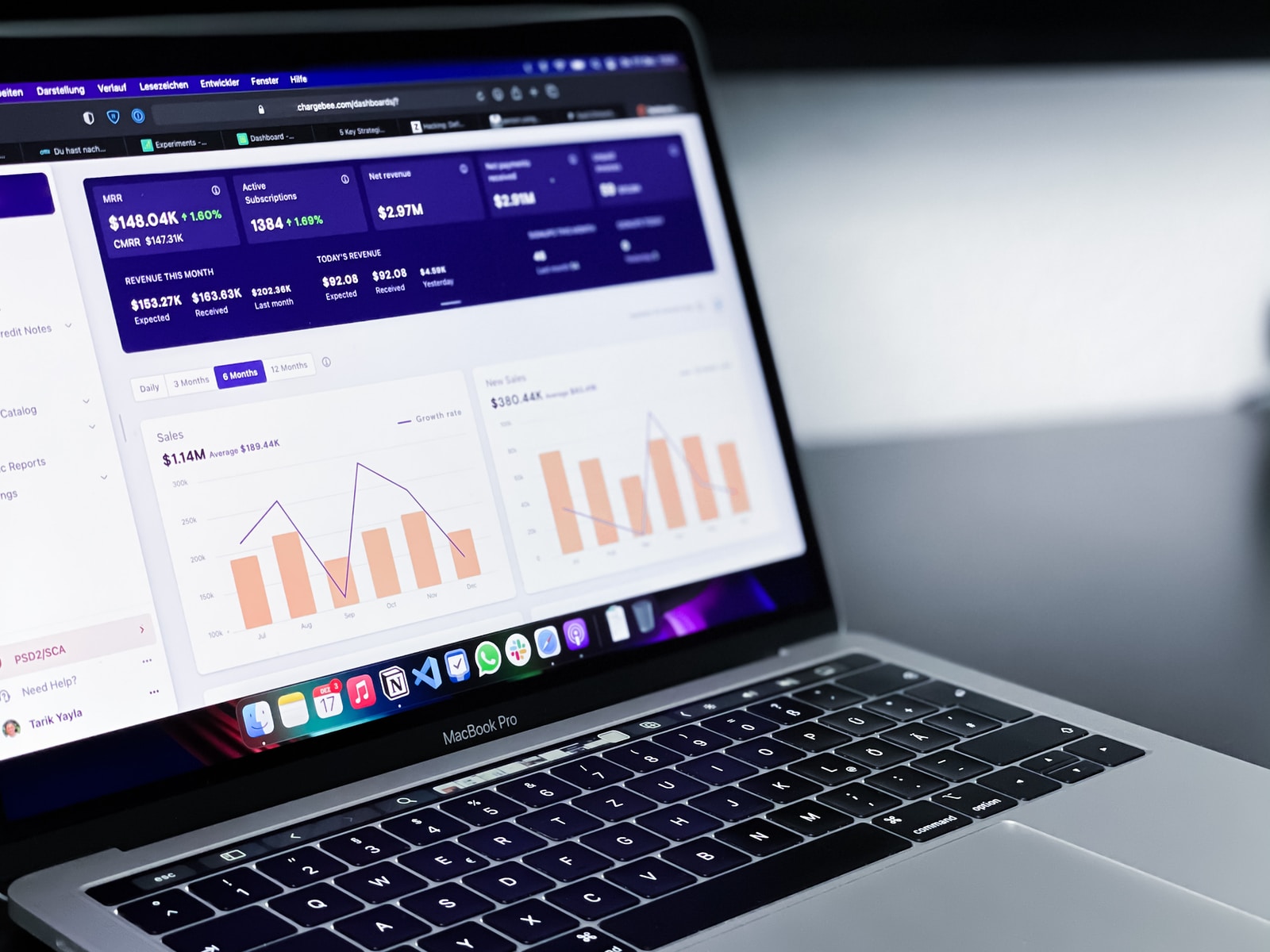 What Are Key Performance Indicators (KPIs)?

A Key Performance Indicator (KPI) is a measurable value that shows how successfully a company achieves key business objectives. Organizations use KPIs at different levels to assess their efficiency in meeting goals.

High-level KPIs may be concerned with the business's overall performance, and low-level KPIs may be involved with procedures in departments such as sales, marketing, human resources, support, and others.

Marketing KPIs are marketing metrics that businesses use to measure a specific marketing goal through the marketing channels they're using. These marketing metrics differ if you talk about software or SaaS marketing. They may look at the number of demos, free trials or freemium accounts that are later upgraded to paid versions.


Top SaaS Metrics For Software And SaaS Marketing

Having different KPI metrics, SaaS marketing takes a more technical and complex approach when compared with other businesses. Use these SaaS metrics to analyze your software and SaaS marketing using KPIs.
Churn Rate

Churn rate is the essence of understanding marketing KPIs for SaaS marketing. Churn rate is the annual rate at which customers stop subscribing to your SaaS services.

Any sort of churn helps your software company understand if your software is providing value to the customers and is still desired by them. If all is going well – your software is priced reasonably, you have a good marketing strategy in execution, and you are targeting the right audience; the churn rate of your SaaS business shouldn't be high. The median annual churn rate of SaaS businesses that make less than $10 million annually is 20%.

While the number of customers is how 69% of SaaS firms evaluate churn, there are numerous additional methods to utilize churn to analyze business performance. Churn may also be measured using user numbers, revenue, and product downgrades.

Using churn rate as a KPI in SaaS marketing, your software business can easily project its future growth and profitability. Being a SaaS company, nothing matters more than retaining your customers and acquiring new ones. Using churn rate as a marketing KPI, you can analyze your weakness and work on them to decrease the amount of churn your software company is getting.
Customer Acquisition Cost (CAC)

This metric is absolutely critical when it comes to measuring the performance of your SaaS marketing efforts. Customer Acquisition Cost or CAC is the cost incurred while convincing a customer to buy your software services.

CAC comprises all your sales and marketing costs incurred to gain these customers. It also indicates how long it will take to recover the cost initially incurred to acquire these new customers.

The CAC is calculated by dividing all your sales and marketing expenses by the number of new customers acquired.

Once done with the calculation, SaaS companies can use this KPI metric to analyze their sales and marketing tactics. It helps SaaS companies gain insight into their operations and answers whether they can afford to boost sales and increase marketing expenditure or not. A deep understanding of CAC can help improve a company's marketing return on profitability and investment.
Leads And New Visitors

Leads in SaaS marketing can be seen in the form of people from whom you've gathered positive responses about your software marketing. Examples of these leads are people who have traded their contact information in exchange for the gated content available on your SaaS website. Leads that speak with a sales representative on the phone are 70% more likely to become paying customers.

You can use leads as your SaaS marketing KPI by evaluating how many leads your website has been able to generate recently.

The different types of leads you must be familiar with for a deep understanding of SaaS marketing are:

MQL (Marketing Qualified Leads) – These are the leads that have responded positively to your SaaS marketing efforts. These responses include downloading how-to-guides, free demos, free trials, etc. for your SaaS. These leads may also try to get in touch with your customer representatives.

SAL (Sales Accepted Leads) – These are the leads that have contacted you for more information regarding your software, and you'll be getting in touch with them soon over a scheduled phone call.

SQL (Sales Qualified Lead) – This is when you've gotten in touch with your leads, and your marketing staff now hands over the process to your sales team to convert these leads into your customers.

To identify any unique visitors and leads on your SaaS website, all you need to do is use online tools like Google Analytics. Unique visitors are a green signal that shows that your SaaS marketing efforts have been fruitful.
Average Revenue Per User (ARPU)

One way to analyze your SaaS marketing efforts is by using ARPU as marketing KPIs. ARPU is one of the most critical metrics in determining revenue from SaaS subscription businesses. It also considers how many free software users have upgraded their accounts to a paid version.

In 2018, SaaS organizations managed to generate an estimate of $72.2 billion. Using their revenue, SaaS organizations can easily calculate their ARPU and use it as a KPI to analyze the effectiveness of their marketing strategy.

ARPU is the formula that is used by SaaS businesses to calculate the average revenue that your software company receives from a single user. This SaaS marketing metric helps your software business analyze their future growth and model their revenue making capacity. To calculate ARPU, all you need to do is divide your total revenue by the average users in a period.

For use as a SaaS marketing KPI, the ARPU of your software business should constantly be increasing. This is indicative that your sales and marketing value propositions are getting better. This means that your software business is getting more efficient in its functionality.

An increasing ARPU means that you are targeting the right audience for your SaaS, and your services are living up to your customers' needs. This is conducive to creating a better marketing strategy.
Cost-To-Serve (CTS)

It is estimated that marketing costs worldwide surpassed $560 billion in 2019. Saas companies can use these marketing costs to generate a KPI that may prove extremely resourceful in evaluating their marketing tactics.

Cost-To-Serve or CTS is the calculation of the total cost incurred by your SaaS business to provide top-quality services and top-notch software to your customers. When paired with your revenue, it allows you to calculate the profitability of your SaaS business by a customer, software, facilities, and processes.

To calculate the CTS for your software business, you can add all marketing, infrastructure and product costs, including the cost incurred in providing cloud functionality. You must include all your customer retention costs as well. This cost can be the marketing costs spent on promotional offers and other incentives offered to your customers.

A critical CTS analysis will allow your software company to identify unprofitable areas of your business. You can then work to mitigate these factors that contribute to your SaaS marketing efforts being unfruitful. You can use your CTS analysis to target your ideal audience and concentrate your marketing efforts towards this audience.
Concluding Thoughts

Besides using these KPIs to analyze and monitor your marketing strategy, you can also use other, much less complex procedures. You can use your information on the number of accounts you have in your free and paid versions of your software. The increase in the number of paid accounts due to the conversion of free accounts into paid accounts is a KPI and proof that your SaaS marketing efforts have been beneficial.

A KPI for SEO marketing could be the number of times your website appears in SERPs when you type in your targeted keywords on the search engine. This should be related to the accounts converted from organic traffic as well as accounts upgraded to paid versions of your software.
About Insivia