SAAS WEBSITE DESIGN TIP #1
Leverage Your Navigation As A Way To Communicate What Your Product Does
Your SaaS website's navigation is actually one of the best areas of real estate on your site - it is typically on every page and is also typically interacted with during almost every visit ( according to data and screen recordings ).
Strategically, this is an opportunity to think about how to structure your product as well as website to logically and immediately provide insight into what you do.
Visually, the absolute best way to take advantage of this real estate is to setup a mega menu that provides a lot more space both for navigational items as well as messaging.
Let's take a look at a few SaaS Website navigations and discuss.

Our client Bedrock, a SaaS company for procurement, uses a mega menu to provide a short elevator pitch and the key components of their product.
---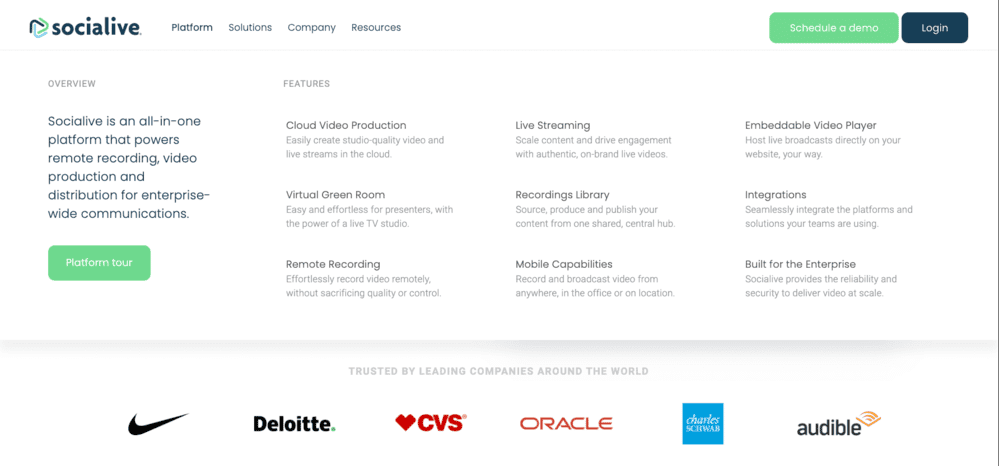 Another client of ours, Socialive, clearly depicts their platform features with descriptive text. Just by opening up this menu, the visitor gets a very scannable interface to see what the full product has to offer. So, without even a click to another page, the visitor has a solid understanding of the SaaS product.
---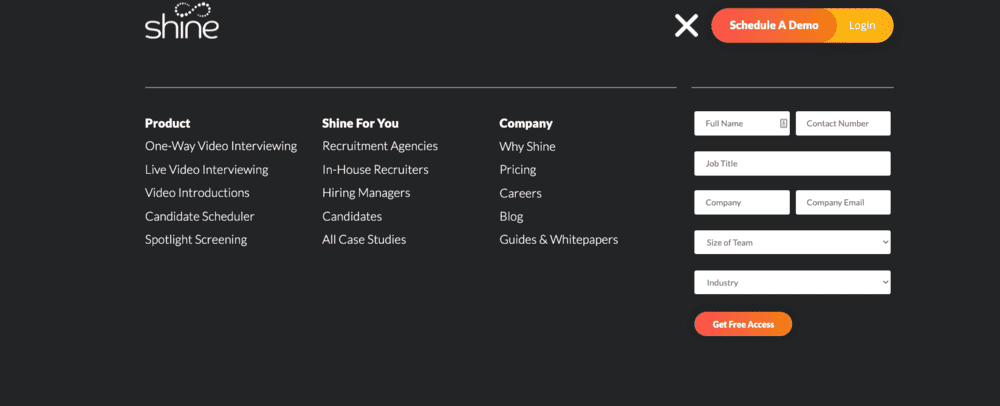 Another SaaS Website we developed utilizes a fullscreen menu that focuses the user just on navigation and includes a sign-up form for instant access. This type of navigation shows you the entire site architecture ( or at least all primary navigation items ) in one view.
---
It's important to utilize tools like HotJar to watch real website visitors interact with your navigation. In an ideal world, you can test different navigation structures and messages to see what produces better results.
In our own tests, we have seen that Mega Menu designs often significantly increase the number of pages per visit, but can also sometimes reduce the average scroll depth of visits.
Based on direct feedback though, the real gain is comprehension of the product.