Creating A Strategic Marketing Approach for Software & Technology Companies
Before thinking of executing a powerful marketing approach, you first need to strategize it. It would be best if your software and technology company first comes up with a strategic marketing approach before implementing it. This requires careful analysis and evaluation on your part.
Implementing a stellar marketing approach takes skills and careful evaluation. You must first set out your marketing goals before executing any marketing strategy.
Goal-setting marketers are 376%
more likely to report success.
For a high-tech company such as yours, your
marketing strategy
should be based on understanding the audience you're targeting and create a plan for lead generation that integrates multiple tactics.
A strategic marketing plan binds you to define your IT consultancy in terms of what value it provides for your technical audience. Documenting and planning your marketing strategy is an excellent way of guaranteeing success for your IT services.
Marketers that proactively plan
projects are 356% more likely to report success. Use these steps to create a strategic marketing approach for your software firm.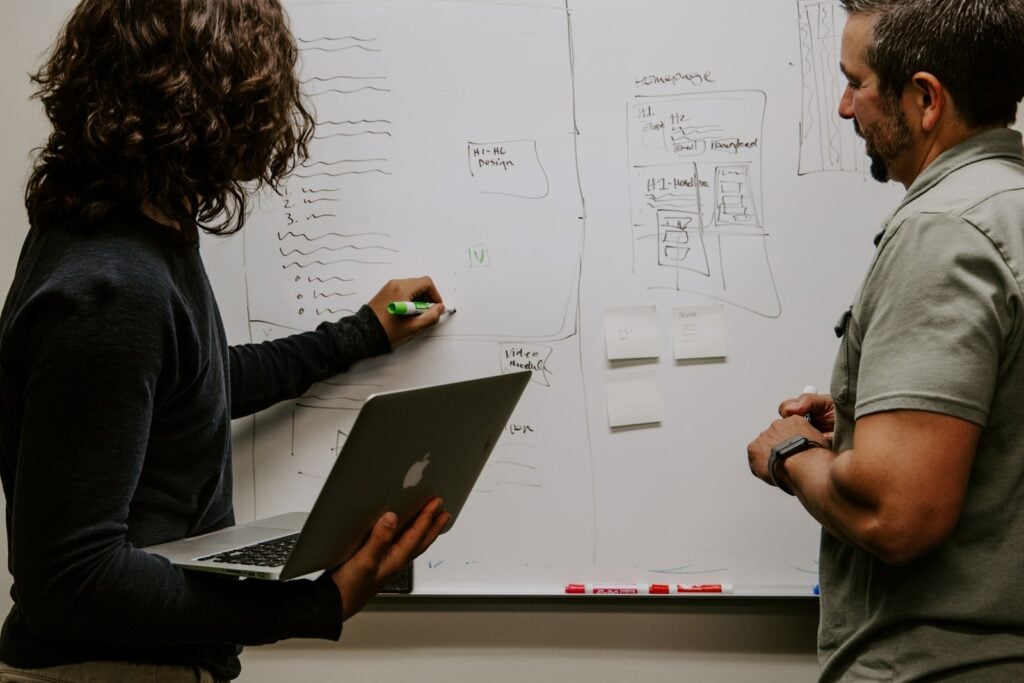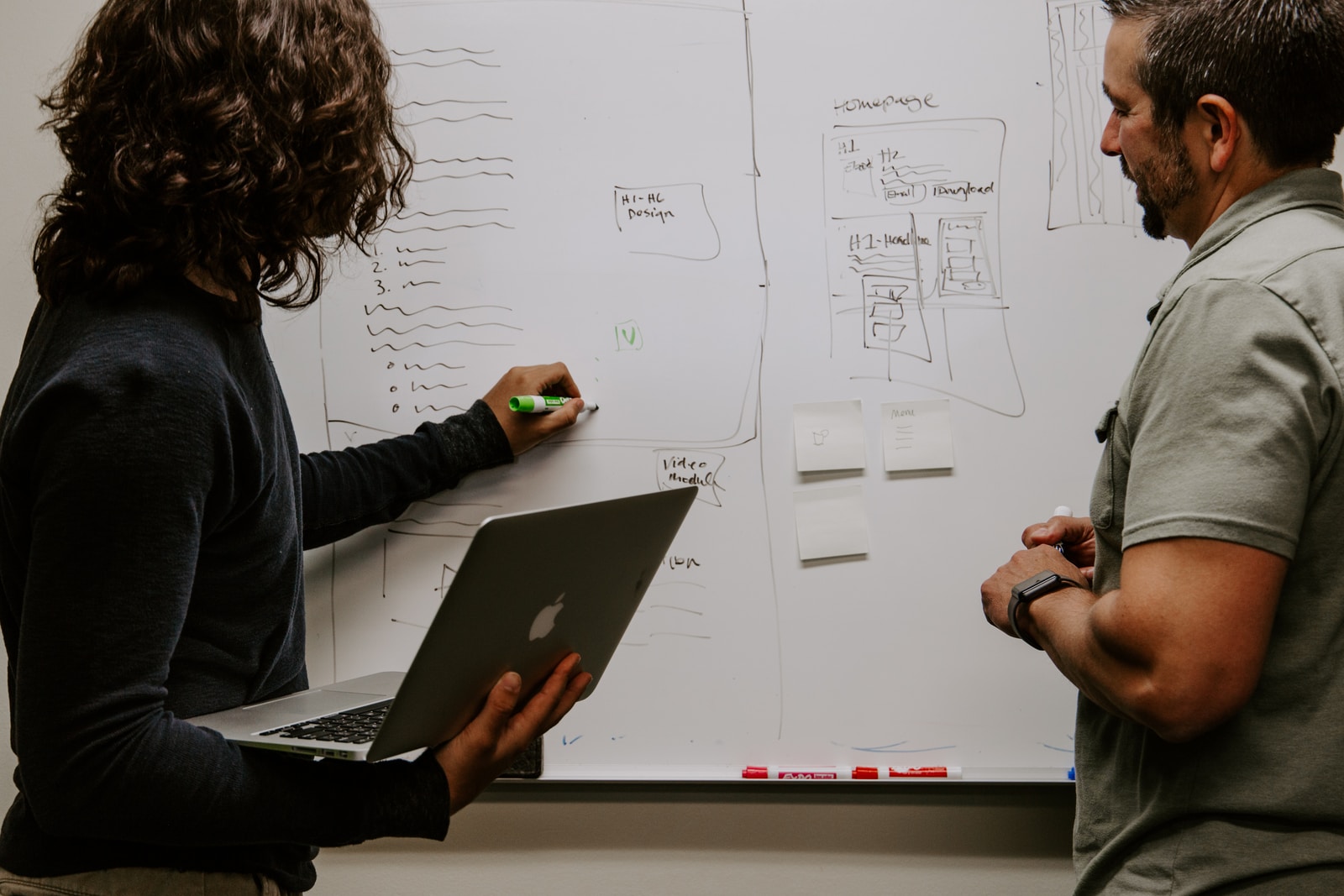 1. Set your marketing goals
Before rolling with your marketing strategy, it would be best to set your marketing goals and decide what you expect from your marketing strategy. Your goal-setting should be planned in an organized manner.
The most organized marketers are 397%
more likely to report success.
The goals you set should be realistic and measurable. Set a time span to achieve your marketing goals. This duration is conducive to planning and implementing moves that are in line with your marketing goals. Because of the rapid changes in the IT industry, it's best if you keep your plan short-term. It would help your IT company if you inform all of your tech/software consultancy staff about your goals and make sure that they are on board with them.
You can also document your goals and marketing strategy as
marketers with a documented strategy
are 313% more likely to report success.
2. Research the market
When you've set marketing goals for your IT firm, it's time you gain an understanding of the IT industry and how other IT consultancy providers are marketing their services. You can use your research to look for opportunities in the market you can grasp, identify competitive factors and explore how you can grow.
The global revenue of the market research industry
exceeded $73.4 billion in 2019
. This means that businesses, including software companies, are using it to execute an effective marketing strategy. Conducting research on the technology industry allows you to find out about your weaknesses and how you can work on them. They give you insights into what your customers want from you and how you can provide those services. The market research also gives you an idea about who you should be targeting.
3. Using your research
Once you've done your research on the tech industry, it's time you use it. Analyze the raw data you've collected and draft meaningful insights out of it. The information you've collected will give your software company the necessary knowledge about the audience you want to target and what are the needs of those people.
By using your research to market your tech consultancy effectively, you are making efforts to prioritize marketing. Companies that
prioritize marketing efforts are 13x
more likely to see positive ROI.
The research analysis will reveal the strategic advantages of your software consultancy services. You can also use this research to identify your competitor's weakness and use it for your gain.
You can use your research to find out the target audience of other software companies, the niche markets they operate in, and more about your potential customers. When you have analyzed all your market research and summarized all of its findings into a single piece of information, you're one step closer to putting in place an ideal marketing strategy.
3. Identify your target audience.
Your analysis and evaluation of market research have brought you one step closer to your end goal – a powerful marketing strategy. By now, you have an idea of who your target audience is and what their needs are. Ad placement and
audience targeting are the top ways
that advertisers drive more demand.
Once you have identified your
target audience
, you know where to direct your marketing approach and how that audience will make use of your software services. It would help if you grouped your target audience based on their demographics, geographical location, and needs so that you know which of your IT services will suit them best.
Your target audience should not be only those people that may have used your technology services but also those people that influence the decisions of others to make use of your IT services. For example, suppose you want to provide consultancy services to an ERP company. In that case, you might also want to target their customers. These customers will influence them to avail of your technical services while addressing their technical queries.
Your audience analysis should be better than those of other IT service providers. While directing your marketing approach to your target audience, you should always make them see how your tech consultancy services are better than those of your competitors.
4. Develop marketing strategies
Now when you're done with the hard work, it's time you use all your research and findings to draft one killer marketing strategy to market your software services. Your marketing strategy should include all your results until now, including achieving your marketing goals, reaching your target audience, and optimizing your marketing approach to be better than those of other IT consultancy providers.
14% of small businesses fail
because of poor marketing. You don't want that happening to your software company. Each of your marketing goals should be addressed in your marketing strategy, and measures should be taken to achieve that goal flawlessly.
When you develop a marketing strategy, you need to make sure that that strategy is sure to leave an imprint in your audience's minds. Each method should personally appeal to each person in your target audience and make them feel connected. You can do so by targeting the personal needs of each individual customer and prove how your software consultancy solves their problems.
One key point for taking a strategic approach would be to narrow your audiences into groups and then create specific strategies for those groups. This allows your technology firm to be very personalized in its messaging and test out different tactics to learn what works best with what audience. This increases conversion.
Personal value has 2x
as much impact as a business value on B2B purchasing decisions.
5. Determine how to execute those strategies
Now's the time to execute your marketing strategies. You can do so using any marketing channel that best suits the needs of your target audience. Use your market research to help you answer this question.
You can use emails, articles, videos, and social media campaigns, etc. to do your marketing for you.
60% of large companies
use paid ads in addition to content marketing in their marketing strategies. You can take your marketing campaign anywhere; the sky's the limit.
While choosing a marketing platform to advertise your IT consultancy services, make sure you don't use too much technical jargon. You must tell the story of your software company in an easy-to-understand way. Tell the personal story of your software company, and don't forget to personalize your marketing efforts.
Over 3.6 billion people
use social media globally, and the number is only projected to increase to 4.41 billion in 2025. Tap into the power of
social media
to do your marketing as due to its great population, your marketing efforts aren't going to go unnoticed.
The top social media networks
ranked by the number of active users are Facebook, YouTube, WhatsApp, and Facebook Messenger.
Last but not least – NEVER forget to invest in
SEO
while implementing your marketing strategy.
SEO drives 1000%+ more traffic
than organic social media. Create engaging advertising content for your technology consultancy services that are enriched by industry-friendly keywords backed by solid keyword research. This boosts your software website's SEO, and it is much more visible on search engines.
Ending note
In today's world, leaving an impact in the IT industry has its difficulties, but it's not impossible. Add a stellar marketing approach, and your software company is all set to be the talk of the industry, and you'll see your revenues flooding in no time.
About Insivia