Bonus: Create a good 404 page
Even the best of us make mistakes from time to time, and as such, there may be a few pages you miss in the rebuild process. If that's the case, don't worry. Just make sure you have a good 404 page in place to make up for it.
A 404 page is a great safety net that you can use to direct users to other information they may be interested in, and by not having a useful and well-thought-out 404 page, you are essentially asking that visitor to leave. Airbnb has a great example of a well-thought-out, attention-grabbing 404 page: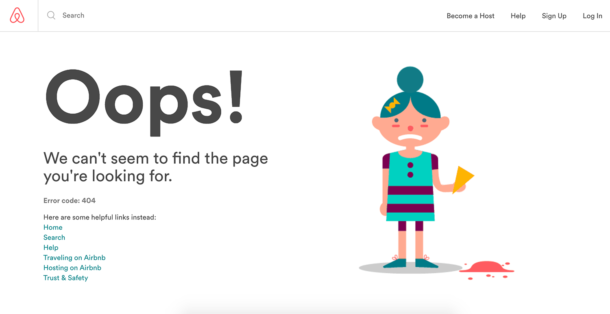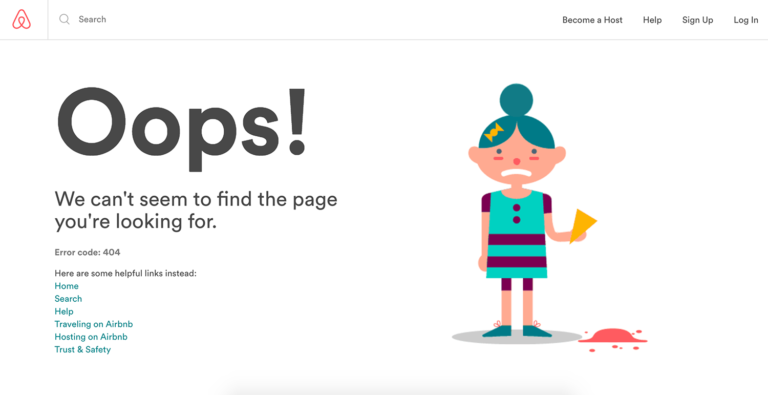 Redesigns are a big project and should not be taken lightly. That being said, there are many easy things you can do to make sure that the process is as smooth as possible.
These are just a few tips to make sure you aren't making any crucial mistakes that could cause you long-term SEO damage.