CASE STUDY
Vox Mobile
Modern digital experiences to drive engagement & leads.
An Enterprise Mobile Company
Vox Mobile approached Insivia to redevelop their site digital presence after having built a site for them many years ago.
Founded in 2006 with the vision to provide complete enterprise mobility management – delivered as a strategic service. Working closely with clients and partners, they help accelerate the path to breakthrough mobility innovation – innovation characterized by application success and a superior end-user experience.
Strategy First Approach
Great design and powerful technology are imperative, but we know strategy drives results. Insivia's strategy-first approach is the bedrock of how we deliver top solutions for fast-growing companies.
Our process is always built upon a deep understanding of target audiences and the use of collaborative workshops to develop a plan to reach business objectives. From site architecture, user flow, conversion planning and digital business strategies, we work to build marketing tools that work for organizations.
A Bold, Interactive & Responsive Site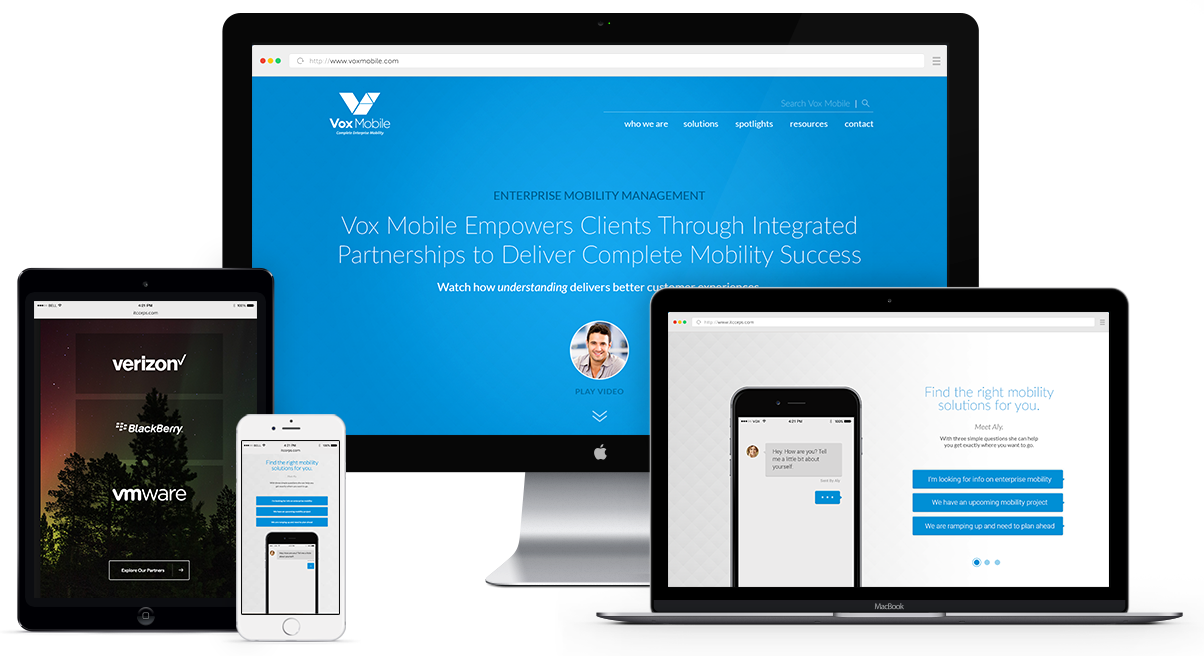 Modern Design For A Cutting-Edge Company
We specialize in working with technology companies and Vox Mobile is a great case for how we help create modern digital experiences that engage.
From an impactful design and user experience to solution finders, video, Marketo integration and more, we delivered a marketing solution.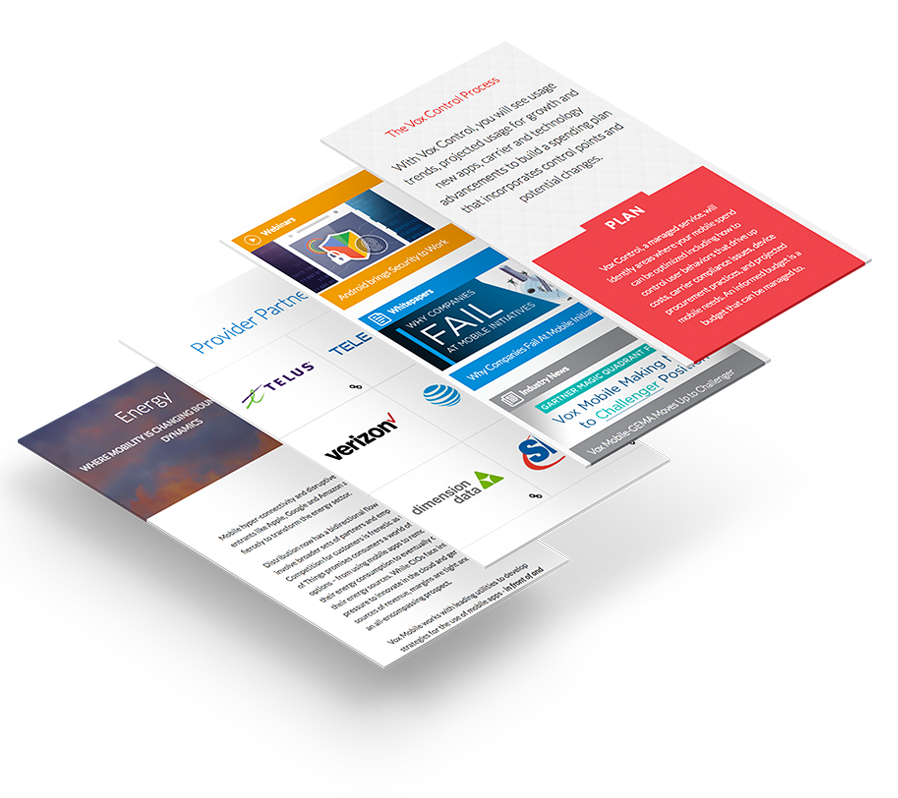 Mobile Responsive Experience
It's no surprise that mobile matters especially when building a site for an enterprise mobile-focused organization.
Care was taken to craft a great mobile experience across devices to drive leads no matter the size of the screen.
Video
Telling The Story
Beyond web and integrations, we created a corporate video to quickly tell the problem-solution story that Vox revolves around.
We filmed in their corporate headquarters to create an interview and b-roll based documentary style short that delivers comprehension and engagement.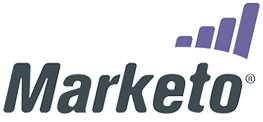 Integration with Marketo, a Marketing Automation platform allows Vox to implement deeper connected campaigns to target audiences.
Mobile Thought Leaders
A content-centric, membership-based marketing site.

MEMBERS ONLY PORTAL
Gated Thought Leadership
As a separate site from Vox Mobile, MTL is a members-only portal with gated content that is reached through search optimization and then converts opt-ins of visitors interested in quality content.
Building a wide audience for people interested in Enterprise Mobile is extremely valuable to engage the entire industry.