Segment Your Email Marketing
When selling to educational institutions you have a lot of very different stakeholders and your message should be personalized to each.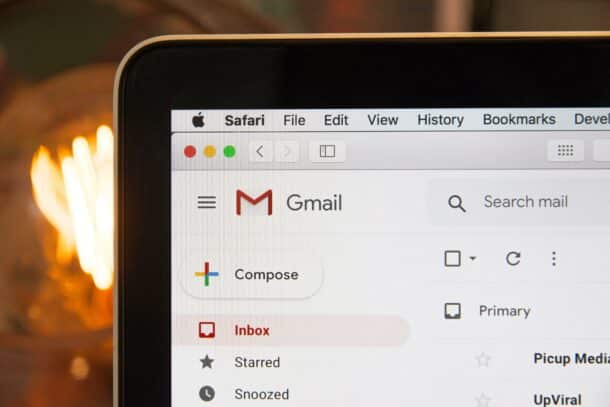 Email campaigns are an important way to reach students, educators, and parents, as email is a globally significant form of communication with over 4 billion daily users. Emails allow companies to reach out very directly to specific customers and are useful across areas of the edtech industry.
One of the best ways to improve the effectiveness of email marketing is through segmentation. Segmentation is dividing an email list into different types of consumers and tailoring the content towards the different groups. Tweak your messaging to specifically target each segmented audience. What information would they benefit the most from? A student would gain value from a different piece of content than a teacher. When you're more specific and personal, more people will engage with your emails. In fact, 50% of companies say they increase customer engagement through email personalization.
According to Campaign Monitor, marketers who use segmented campaigns noted a 760% increase in revenue.
For example, if your business is a student success platform that has a basic plan and a premium plan, you can segment your emails into different age groups or by parent type.
As another example, if you are selling a video SaaS platform for teachers, you may segment your list into board members, principals, administrators, and teachers. Each of these audiences in the educational space have different priorities and interests based on their roles.
While email marketing can be effective, if it is generalized to fit any audience it becomes more diluted and less effective. When promoting an Edtech product, it is key to know each of the different audiences and how best to influence them.
Create great and simple video to explain your Edtech product
Video is one of the most powerful tools in the world today and is only becoming more powerful as our society gets obsessed with content platforms like TikTok, Reels & others.
When it comes to Edtech, the audiences are not always sophisticated and don't have the time for deep research, therefore shorter videos that explain concepts quickly can be compelling. A primary focus for your content should be about the problem your product/service is solving. Why do students need this and how does it improve their learning experience?
Here are some examples of videos that are recommended:
High-Level Explainer. A top level video that explains the problem ( your audience's problem ), fix ( how your product fixes it ), and outcome ( what benefits come from fixing the problem ). This video supports all audiences.
Feature Videos. Creating videos for each of the major features of your Edtech product helps your audience with a specific pain or need understand how they can get relief.
Update Announcements. Showing snippets of new features not only helps with retention, but also shows potential customers that the product continues to evolve.
Product How-Tos. Showing how to use the product is the foundation of your support portal but also can be great for search optimization of your Edtech site.
One EdTech company that has created excellent video content is Quizlet. Check out this high-level explainer video they made all about their digital flashcards:
Utilize Your Company's Expertise
It's extremely beneficial for EdTech companies to put their thought leadership to use by providing valuable content relevant to the industry. This not only helps your audience gain valuable information, but it helps you positively build upon your reputation. Figure out creative ways that you can help your company be known an expert in EdTech.
Find events (virtual or in person) where you can become a speaker and share your expertise while also spreading the word about your product. Discover areas where you can share your knowledge and make sure you're still utilizing your brand voice and messaging. This establishes consistency and people will know what they're getting when they get involved with your company/products.
You can also find ways to be a knowledgeable source. For example, HARO is super easy to sign up for where you can find articles/reports that you can give some insights on for your specific industry.
Key Takeaways
A profitable edtech business will be able to appeal directly to the consumers their products are oriented towards. Whether for a school board, teachers, or students, knowing how to reach the decision-makers your software is intended for is the key to a successful business model. This requires a comprehensive, diverse marketing plan that uses different strategies to reach as many consumers as possible.
By tracking your campaign's successes and failures, automating your landing pages and other lead capture features, refining your inbound marketing processes, and segmenting your email outreach, you can better reach leads from across the education industry.
If you're ready to start developing and implementing a successful edtech marketing strategy, Insivia is available to help. Partnering with a consulting and marketing company with decades of intensive industry experience is the best way to find immediate success. Insivia provides businesses with scalable, customized solutions fitted to their unique products, restrictions, and needs.
To learn more about how Insivia can provide your edtech business with an actionable growth and marketing strategy, get in touch with us today.