How Explainer Videos Can Benefit Your Software Company
You have the most amazing software that will considerably improve the professional or personal lives of your potential customers. Now all you have to do is get them to install it.
One of the best ways to increase customer engagement and drive sales of your product is video marketing. In fact, four times as many customers would rather watch a video about a product than read about it. Marketers who use video can grow revenue 49 percent faster than those who don't.
Let's talk about a simple, cost-effective way to dive into the realm of video marketing: explainer videos.
What is an explainer video?
It's a clear, concise explanation of what your business does and how your product solves your customer's problems. The video addresses the potential customer's pain point, introduces the software as a solution, and explains how the viewer will benefit as a result. It gives the potential customer exactly the right amount of information to pique their interest and encourage them to research your product further. A good explainer video will keep potential customers on your website longer (or drive them to your website) and increase their engagement with your content thereby increasing the likelihood of conversion.
Typically, an explainer video is no more than two minutes long. (Smart marketers know to resist the siren song of explaining absolutely everything: the longer a video's duration, the more the viewer's attention span degrades.) Explainer videos typically include a voiceover along with animation or a screencast, depending on the product and goals of the video. It also normally covers the key pain points it solves for the customer.
Remember: Explainer videos are supposed to sell and simplify your product to the potential customer, not make it more complex.
Explainer videos were practically made for software companies. Unlike other industries, software isn't seen as "sexy." There's no shiny object for a potential customer to marvel at and no tangible product for them to hold. As a result, it can be hard to grab and maintain a customer's attention. For software companies with a never-before-seen or complicated product, in particular, potential customers may have a difficult time fully grasping the nature of the product and its benefits. This is where explainer or product videos truly shine, by making a stereotypically "boring" product interesting to the target audience.
There is a myriad of different ways to use explainer videos to benefit your software company.
–
Here are just a few of them.
Introduce your business or software.
This is the original, most widely known use of an explainer video. This type can familiarize potential customers with your brand and humanize your company. It can also serve to introduce your software and prompt people to learn more about it. Perhaps the most famous software explainer video, made for Dropbox in 2009, served to rocket the business from a small start-up to a multi-million dollar company and household name.
Consumers would much rather watch a quick 1-minute software explainer video packed with crucial information on your product than read a mile-long email or article. Because short-form content platforms have taken the world by storms such as Instagram and TikTok, our attention spans have decreased exponentially. The vast majority prefer to not watch lengthy videos or read long pages of text. That's why it's almost always a good idea to keep your content short and sweet.
Repurpose video content.
Explainer videos can be made or even repurposed to be used internally. Play a video at a job fair or on specific employment pages of your website to attract the type of employee who shares your company's passion. Don't let it be a one-and-done video when you can repurpose it to gain even more value from it.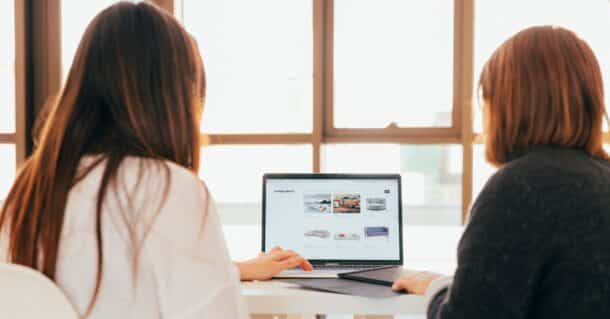 Engaging videos can also increase landing page conversions. Explainer videos don't have to live solely on your homepage or product pages. Adding a professional video to a landing page can increase conversion by 80 percent.
Train sales staff and use them as part of a pitch.
Sales staff should be able to translate a software's features to the benefits it provides the consumer. A demo video can help the sales team by providing easily understandable talking points and can be used as part of a presentation or sales pitch.
It makes the lives of your sales staff easier and provides consistency with every pitch. Also, people just naturally prefer videos. It's easier than listening to a pitch or reading lengthy content. Then, it gives your sales staff more time to focus on any additional questions the prospect may have about your product.
Promote your software on social media.
Explainer videos can be added to your Facebook page, used in a Facebook ad campaign, pinned to the top of your Twitter feed, and added to a company channel on Youtube. Don't forget to take advantage of social media to increase your brand exposure: the average American spends almost seven hours per week on Facebook and more than five hours on YouTube.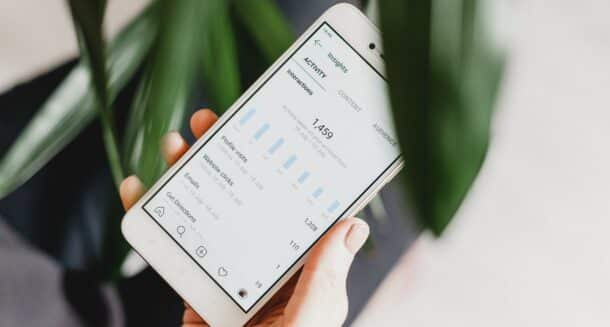 How many times has a Facebook or Instagram ad caught your attention and you fell into the rabbit hole of scrolling through a brand's website? It happens to all of us and proves the point that it's a failsafe way for businesses to advertise. In fact, 64% of online buyers decided to purchase after watching a video on social media. Make sure you're focusing your social media/ad content on your target audience. You'll waste time and money advertising to the wrong persona(s).
Video content can also be shared by viewers which is another way that you'll naturally gain even more visibility. 90 percent of mobile views come from sharing. This is why it's crucial to create short and easy-to-consume content in your demo video and include it in your marketing strategy. Otherwise, it won't be as shareable if your video is over 2 minutes long and it's more of a long infomercial instead of "bite-sized" social media content.
Utilize Customer Testimonials
Utilizing your clients' experiences is the best way to not only explain your product to your customers, but they'll also get to hear first-hand experiences from real people. 79% of people have watched testimonial videos to learn more about a company or its products and services.
It's like a "show don't tell" model. Let your client reviews do the selling for you. This tactic also builds trust and a strong reputation since customers are advocating for your product/service. You can even sprinkle customer testimonials in an animated video to add a real-person element to the content. Reviews are like the cherry on top of a product. Think of when you visit Amazon, you always take a glance at what real people thought of the product. It's comforting, so provide that same level of comfort by creating a testimonial video.
Boost Your SEO
Believe it or not, high-quality videos help with your SEO performance since video thumbnails catch someone's attention more than a bunch of text. Video search results have a 41% higher click-through rate (CTR) than text-based results.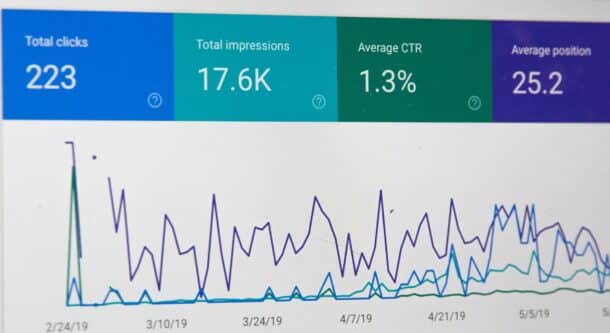 You can even embed your video with relevant keywords in an effort to rank even higher in search results. Sharing that instructional video across social media platforms can also increase your visibility and traffic to your website.
Video content will drastically improve your website's SEO.
Establish your brand identity.
Explainer videos can also help you build upon your brand and style. Depending on the type of video it is, you may implement a voice-over. What tone is that voice? Is it playful, serious, or upbeat? That can really set the stage for how you want to present yourself to your audience. What is the visual video style? Is it animated or live-action? These factors play a big part in the overarching goal of your video. How do you want the viewer to feel after they finish watching it?
Assuming you want to increase your conversion rate, you want to go over the pain points your product is solving. What makes you different from your competitors? Effective explainer videos break down complex concepts and influence the viewer to make a purchase. According to Hubspot, 46% of marketers who leverage short-form video consider it effective. Unless your brand relies on it, we'd recommend refraining from using a lot of technical jargon in this type of content. Don't get into the nitty-gritty. It's more effective to give a brief overview of the core benefits the user gets from your software product.
Here are some other great explainer video examples you can gain inspiration from:
Monday.com
Crazy Egg
Takeaways
Product and software explainer videos can improve many aspects of your SaaS business. This type of video content can help your marketing and sales strategies, as well as the customer experience. Make sure you're not overcomplicating your product, as this content is supposed to simplify and make the process of using your service look easy to implement into the customer's business. Leverage creating explainer videos into distributing demos. Demo creation should be a major priority if it isn't already. Watch the rest of this series below to learn more on curating engaging and results-producing product tours and software demos.
More to watch:
Product Tours and Your Sales Cycle
Using Software Demos in Your Marketing Funnel
About Insivia