B2B SaaS Website Strategy #2
Responsive Design & A UX That Wins For Core Web Vitals
Responsive is an expectation, but making that experience truly easy to use and optimizing for core web vitals is a step above the norm even today.
In today's world of smartphones, laptops, and tablets, you simple just never know what device your visitors and sales prospects are viewing your site on. And if your website isn't designed to adapt and respond to what device and operating system the viewer is using, users will be left with a lacklust experience.
For many, visiting your website is the very first step in the buyer journey, so you'll want to make sure that your website is developed with what's known as Responsive Design principles and technology.
The principle of responsive design is fairly simple. Your website will detect - and respond appropriately - to whatever device the visitor is using. If someone is viewing your site from the newest iPhone, for example, the site will automatically resize itself for that particular screen size.
Visitors will be able to easily navigate your site and find what they need, rather than having to navigate a desktop-oriented site on their smartphone.
And responsive design generates results, as 62% of B2B companies improve their sales just by switching their websites to being responsive to mobile.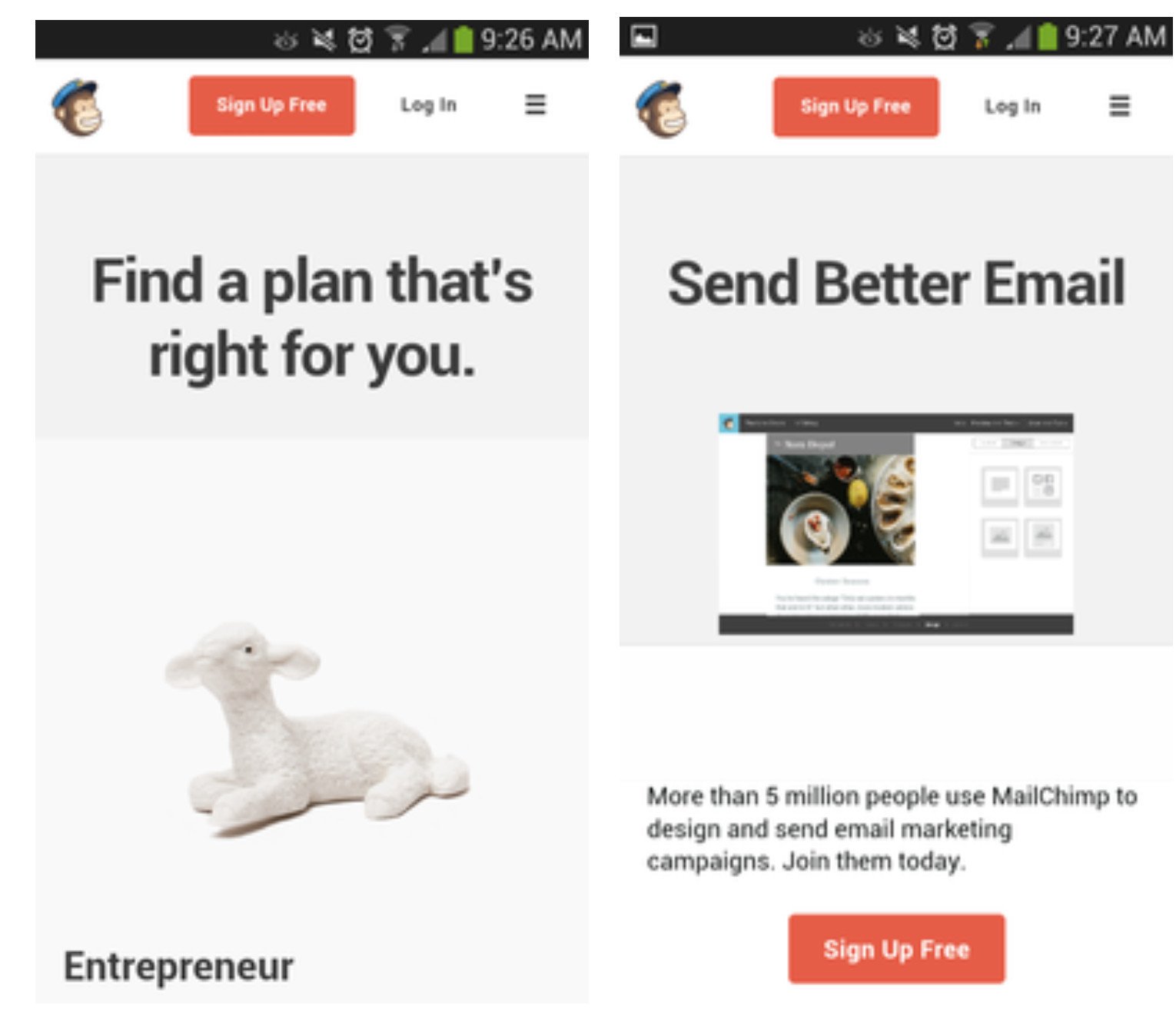 Mailchimp's mobile interface is an excellent example of responsive design
While you might think your B2B website is currently responsive, most businesses are far from fully optimized for mobile, tablet, PC, and other devices.
If you haven't lately, now might be a good time to conduct a responsiveness audit of your website across all devices and operating systems. First and foremost, you'll want to drill down into image sizes and other factors that might affect loading times.
Sure, users can view your website on their smartphone, but if it's too image heavy and takes a long time to load, the result will be a high bounce rate. Next, make sure to connect your website to Google Analytics (if you haven't already), and monitor usage statistics based on device and OS.
Make improvements to your site's responsiveness over time, and track the results of whatever metrics you're focused on (conversions, traffic, etc.). It's also not a bad idea to bring in an expert, partner, or consultant in web design to make sure your site is as responsive as possible.