Interactive & Engaging Content To Impress, Serve, Inspire & Convert Your Audience
Lead generation, customer service, and operations enhanced by powerful calculators, tools, graphics, video and animation.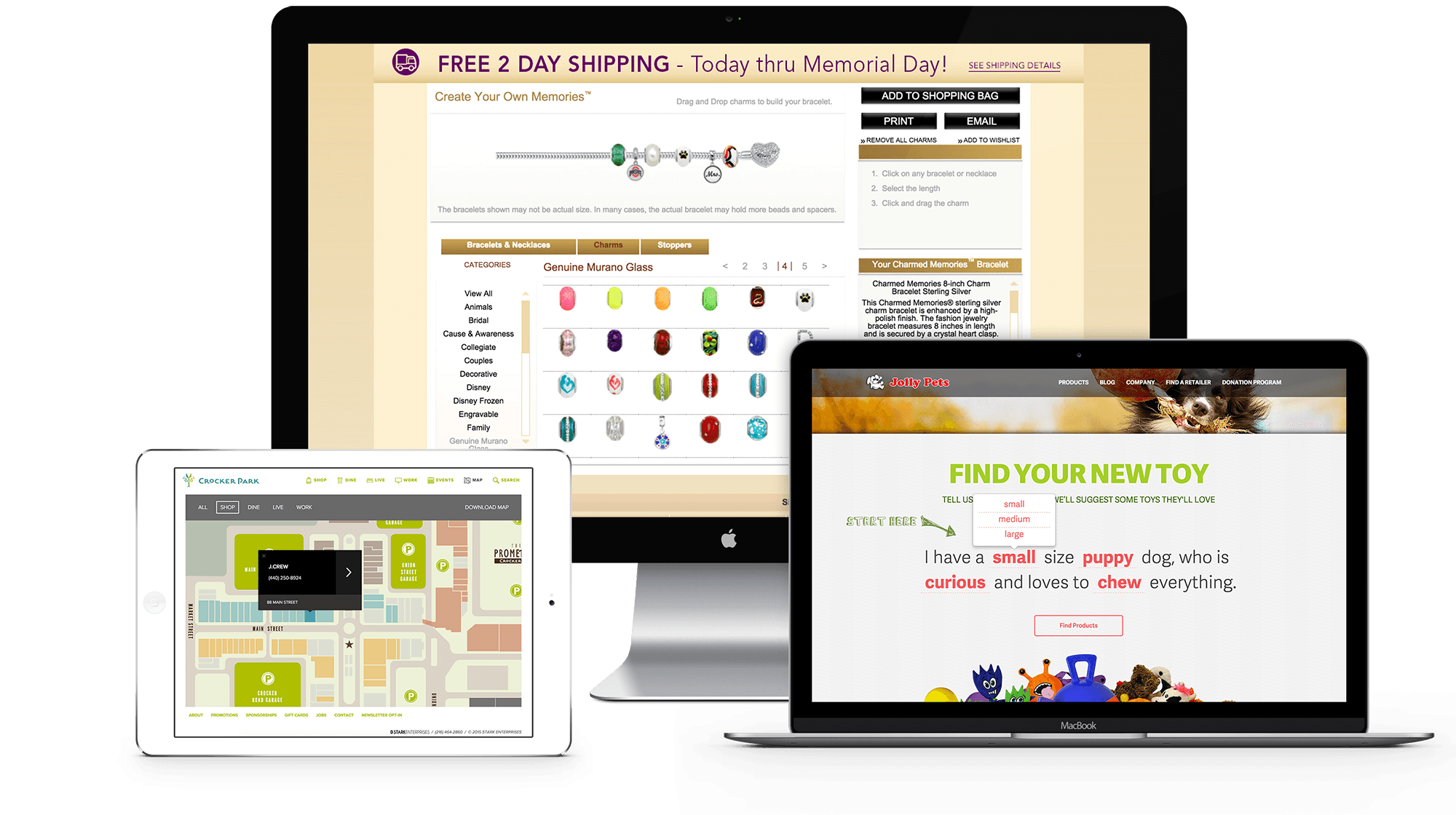 Awareness + Lead Generation
Engage visitors with individualized tools and content to skyrocket conversions.
Interactive Infographics + Annual Reports
Digital Maps + Trip Tools
Demos + Videos
Calculators, Quizzes + Assessments
Games + Contests
Product Tours
E-Commerce +
In-Store Digital
Turn the purchasing process into a customizable, engaging customer experience.
Product Configurators + Filters
ROI Calculators
B2B Sales Portals
Kiosks + Interactive Displays
Augmented Reality
Customer Service + Operations
Customers want anytime interactions with you; while you need streamlined employee actions.
Intelligent Knowledge Centers + Ticket Systems
Customer or Sales Tools + Calculators
Service Platforms
Intranets
Dashboards + Data Vizualization
Video + Animation
Engage your audience with impactful media.
Tell a story, be an expert, increase search rank and close deals with video + animation.
Interactive & Media
Using Video & Animation for Technology Companies
Marketing trends are changing all the time and one trend we see with Technology Companies is the desire to integrate video and animation into their marketing plans. Video and animation can be a great way to grab your audiences' attention and deliver an immersive experience.