Step 1: Determine Your Keywords & Goals
Look at where you're currently ranking
If you already have content on your website, it's very important to research and analyze where you currently stand in Google for relevant keyword ranking. For your SEO campaign to be successful, it's important to select the right keywords to target. Start by brainstorming terms that describe your business, products/services offered, and location if applicable. You can then use keyword research tools such as Google Keyword Planner and others to assess search volume for each term and narrow down the best ones for you to use in your SEO strategy. Once you have established which keywords you want to target, it's time to implement them into your existing content assets such as blogs and product descriptions, etc. This process involves understanding where the optimal places are throughout the copy for the keywords you have identified, along with making sure each page has well-researched title tags, meta descriptions, and heading tags associated with it that accurately describe its subject matter so visitors quickly understand what they will find upon landing on that page of the site.
Analyze Your Competitors' Valuable Keywords
Conducting competitor analysis is a crucial element in deciphering which keywords you should use for your website. This isn't so that you can copy their content word for word, but it's to help you better understand how you should position yourself in the particular industry. By getting a grasp on what SEO tactics and keywords your competition is using, you can develop a list of valuable SEO keywords for yourself. Figure out what competitor keywords have a low keyword difficulty (KD) and a high search volume. You don't want to choose a keyword that is too competitive to the point that it's extremely difficult to land on the first page. Once you have conducted this analysis, you can move forward with developing an SEO strategy that takes into account not only your own keyword selection but also how to position yourself to outrank your competitors. This includes looking at their SEO-related efforts (e.g., backlinks) as well as the content optimization strategies they are employing. As a result of understanding what SEO tactics are being used by other companies in the same space, you can adjust yours accordingly so that it is more effective than theirs.
Conduct an SEO Audit
Another strategy you can utilize is conducting an SEO audit of what you currently have on your website. This is so you can update outdated content, fix any broken links, and get rid of duplicate content. Auditing your content can help you figure out new angles in order for you to rank higher on Google. Once you've gone through your website in-depth, you can start implementing changes and see how they affect your ranking over time. You want to make it a habit to do this SEO audit frequently so you can ensure your website is always in top shape.
Focus on Long-Tail Keywords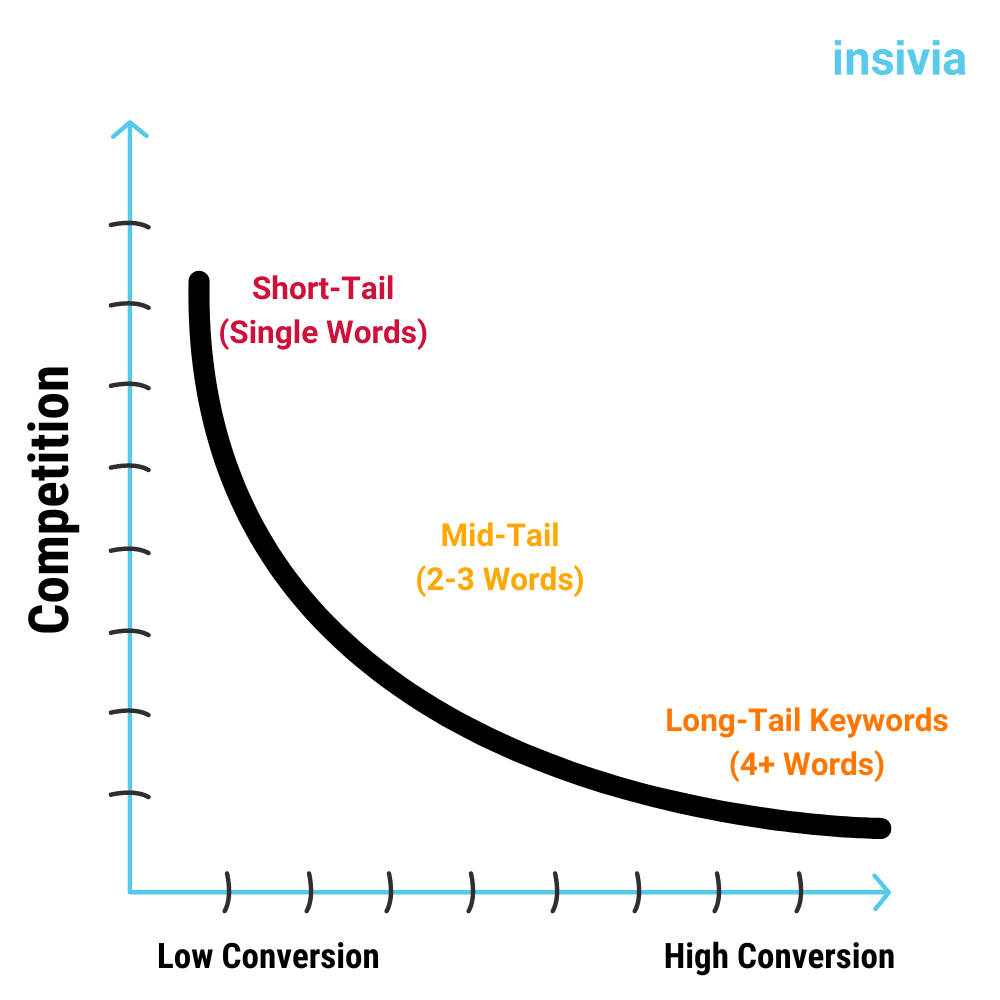 Long-tail keywords help you narrow down from broad terms to more specific, targeted phrases. This makes your chosen keywords less competitive since your trying to rank for a niche market. Implementing long-tail keywords into your keyword strategy also helps you align more with visitor search queries. Typically, searchers ask particular questions or need a certain product. That's what's called their search intent. If they have intentions of purchasing something, those are the target keywords you want to aim for in order to drive sales.
Ahrefs shares some great examples of long-tail keywords: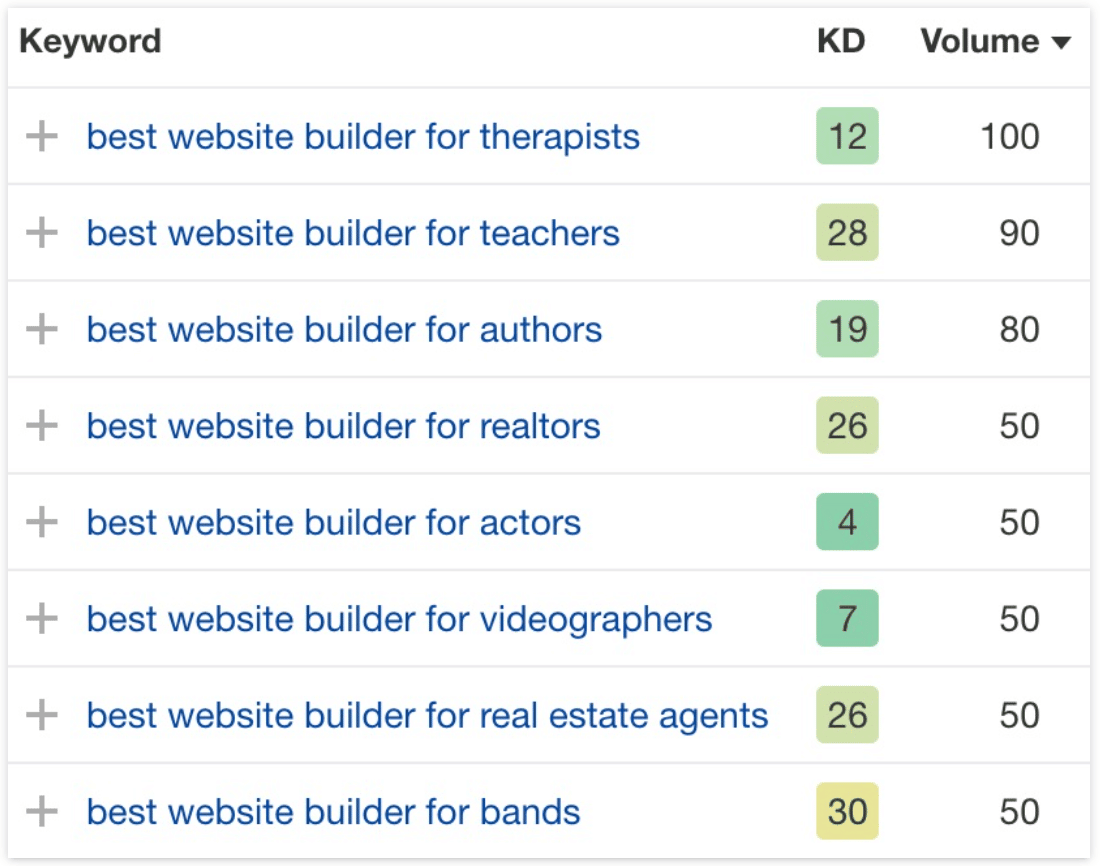 Notice that the keyword difficulty (KD) is low but the search volume is still relatively high. This is the happy medium you need to shoot for when deciding on target keywords to utilize. In fact, 70% of all searches performed online consist of long-tail keywords. The keywords you choose should be natural to the search terms people typically use. Don't make it so obscure that searchers will rarely type in those words. A majority of long-tail keywords show the search intent of those people looking up specific parameters that will meet their needs. This is a huge opportunity to hone in on the relevant long-tail keywords that fit your SaaS product and use them to your advantage!