Maximize Enterprise Software Sales with Explainer Videos, Product Tours, Demos and Trials
On June 22, 2017 at 1:00pm
Driving Leads & Sales for Software Products
Knowing which tools to implement at different stages of your sales funnel to drive the most leads and yield the highest conversions can be tricky. We'll explore together the different types of tools software companies utilize to drive leads and close sales, how best to use them in your customer journey and tips on how to make them the most effective.
Topics We'll Cover:
Explainer videos
Product tours
Demos
Trials
Key Takeaways You'll Receive:
Insider knowledge about the four topics above
Real-world advice on how to use them to enhance your ROI
Out-of-the-box tips and tricks to make sure they outperform your competitors' marketing tools
Join marketing guru Andy Halko, founder and CEO of Insivia, to learn more about how integrating explainer videos, product tours, demos and trials into your sales process can dramatically increase your ROI with little effort.
Check out Andy's video on product tours here.
Check out Andy's video on demos here.
The Expert: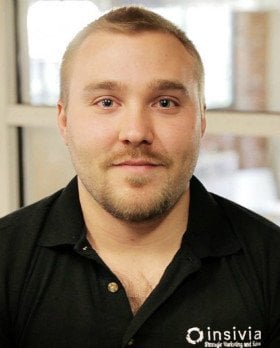 Andy founded Insivia 14 years ago right after graduating from John Carroll University, growing the Strategic Consulting & Digital Business firm to 20 plus employees, working with middle-market and fortune 500 companies.
Featured in a number of national publications and NBC Nightly News — while being a keynote speaker and avid volunteer growing entrepreneurial communities — Andy provides expertise in business strategy, a wide variety of marketing tactics, technology and entrepreneurship.