5 Tips To Market Your Growing Software Development Business
In today's world, the demand and use of technology are more than ever. While starting up a software development business is an intelligent move, you need to know how to 'sell' your services to your customers. With the right marketing strategy, your company is sure to leave its prints in the market.
Today, people are more intrigued by digital mediums of marketing. In fact,
according to a survey
, 70% of the users on the Internet claim that they would rather see a product advertised digitally than look at a traditional advertisement. Digital marketing is the evolved form of marketing and is used by businesses worldwide to put in place an impressive marketing strategy.
The right decision will be to emphasize more on digital marketing if you want to market the software that your business is developing effectively. To choose a productive marketing strategy, you need to organize it carefully. Set your goals, define the market you're targeting, and focus on selecting the right marketing channel. The most
organized marketers are 397%
more likely to be successful.
Digital marketing is the contemporary marketing giant, just use these five tips for marketing your growing
software development business
, and you're good to go.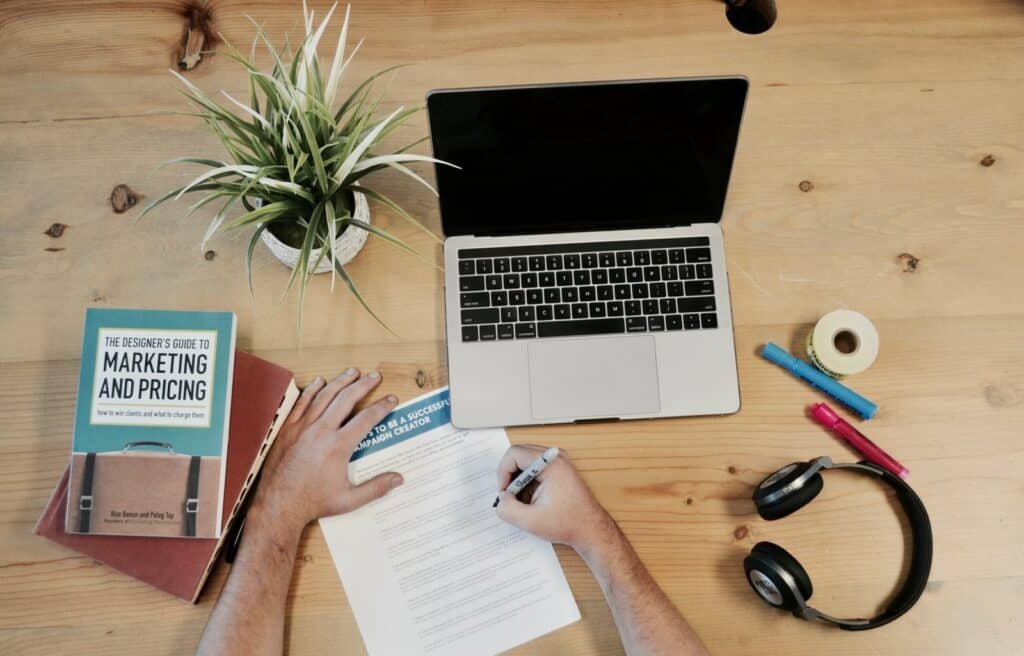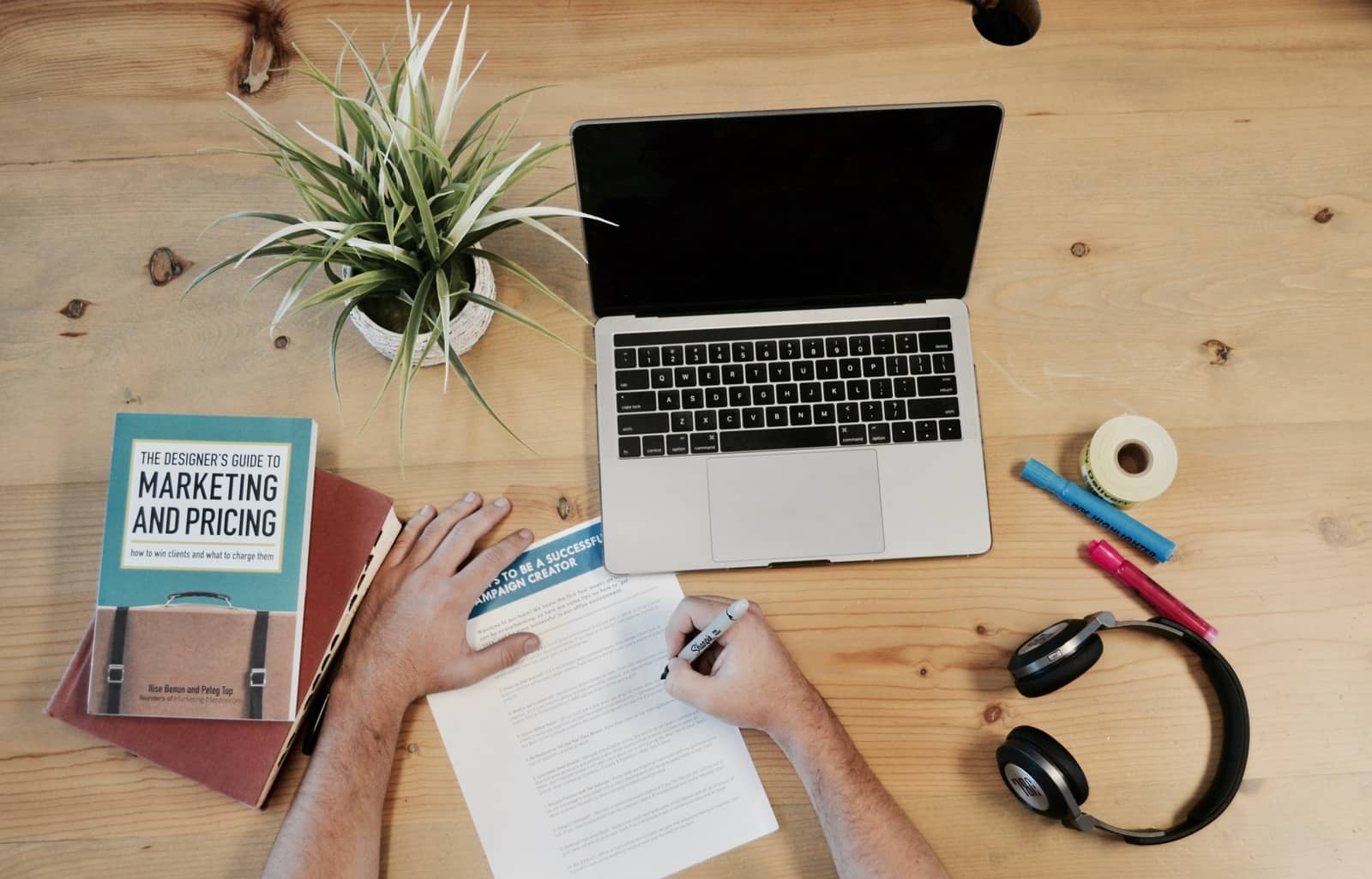 1. Create An Active Software Development Website
Being a software developer, you won't survive in the market if you don't have a fully functional software development website at your disposal. This is because most of your dealings are done online. Taking those deals through your website is a good marketing strategy.
In
a study related to marketing
, 59% of people cited at least one online channel as a source of initial awareness of a particular product or service. Let your software website be that source for generating your leads.
Your website should be able to advertise your software effectively and innovatively that is not matched by any of your competitors. Tell the story of your growing software development company on your website as most people view a website for information about your business.
Highlight the distinguishing features of your software on your website, and never forget to add videos explaining your software, and client testimonials. The
B2B Content Marketing Report
states that customer testimonials and case studies are considered the most effective content marketing techniques. It would help if you also thought about mentioning the price of your software beside their description, as this helps retain the viewer's confidence.
You also need to make sure that your website is user-friendly and is available on all mobile devices. Your website must also be swift in its operations as that helps in getting your website ranked on Google and is also convenient for the viewers.
2. Use SEO To Target Traffic
Search Engine Optimization (SEO)
is absolutely a must when it comes to generating traffic and leads for your software development website.
According to HubSpot
, around 64% of expert marketers invest time in search engine optimization to market their product/service.
All software downloads and dealings take place online. This means that most of your customers are also online too. To target those customers, you need to reach them. And, to get them, you need to generate traffic towards your website. This can be seamlessly done through search engine optimization.
By optimizing your content with hot keywords and other techniques, you increase organic visitors to your website. These organic visitors are your potential leads.
To fully optimize your website to pop up more in search results, you need to choose the right keywords, make sure that your website loads fast, make it mobile-friendly, and have an appropriate site architecture. As text will always be the cornerstone of the user's search, ensuring that the language around your software's description is detailed can help your content rank highly in search results.
3. Use Social Media To Market Your Software
There is no denying the supreme power of social media in the world today.
Screwpile Communications
says that 78% of the marketers that use social media perform better than their peers. There are around
1.5 billion social media users
around the globe, so choosing social media to advertise your software and spread awareness about your software development company would be a smart move.
When talking about software development, especially B2B companies, you need first to analyze which social media platform your target audience is most active.
HubSpot states
that LinkedIn generates the most remarkable visitor-to-lead conversion rate that is 2.74%. This conversion rate is almost three times greater than that of Facebook and Twitter.
You can also use video platforms like YouTube to post powerful and engaging videos about your software that helps direct viewers to your website to purchase your software. To design a profitable marketing strategy, you need to make sure that each of your software advertisements is specifically tailored for a single social media platform only. Your software advertisement campaign should be customized for each forum and tailored around the target audience's needs.
4. Consider Content Marketing And Video Marketing
As the software industry is spreading its wings, people are more curious to know about various software offered by different companies. They are on a constant lookout for information online. Apart from creating a full-fledged website, you can create blogs for your software.
Using guest blogs is a great way to enhance your reach and develop leads for your software. As many software developers are competing against you, you need to take an unparalleled content marketing strategy.
You can also use the help of infographics, news articles, case studies, webinars, and video marketing to raise awareness about your software development company and for an increased impact on the search engines. According to
OptinMonster
, 20-40% of webinar attendees turn into leads for a company.
Using video marketing is another great way of making your software company known. Using visual content like videos on your website's landing page
can improve visitor-to-lead conversion by 86%.
It would help if you considered making promotional videos that highlight the features of your product magnificently and tell the story of your brand.
5. Stand Out Among Other Software Developers
When trying to make an impact in the marketing world, your software development business needs to stand out among its competitors. While thinking of marketing, you need to think out of the box if you want your software to take the maximum share in the market.
Using videos is the best way for your software development company to market their products. These videos can be posted anywhere, including YouTube, your website, and other guest blogs you might use for a potent marketing approach.
HubSpot states
that 43% of the consumers want video content from marketers and that video content is 50 times more likely to drive organic search results.
Firstly, your video needs to have a great design that grabs the viewer's attention and makes them curious as to what happens next. You need to provide creative solutions to the customer's problem by advertising your software. You need to convince yourself that YOUR software is best among others available in the market and how it will solve their problems in a fast, easy, and fruitful way. You can also include brand storytelling, tips, tricks, and promotional packages in your videos to engage the viewers.
In short - you need to convince the viewers to buy your software.
Conclusion
Establishing a software development business is not as challenging as making an impact in the market is. When you enter this world, you'll see software companies at each other's necks for their survival within the industry and for getting the most significant share.
Successful marketing strategies not only help you in getting your claim in the market but also help you get recognized. Just follow these tips, and you'll be good as any high-end business.
About Insivia