B2B SaaS Brand Positioning to differentiate and create an intelligent go-to-market strategy.

Define & articulate what makes your software business unique, convey your value, and convince audiences to act.
We deliver collaborative, structured consulting engagements that build a foundation for enticing, engaging and converting across your entire sales funnel.
Market Research
Uncover concrete strategic insights and opportunities backed by concrete data and knowledge collected directly from customers, prospects, and competitors.
Audience Segmentation & Prioritization
Focus your targeting for highly personalized messaging to increase marketing and sales effectiveness.
Personas & Buyer Insights
Understand your audience capture their attention, ensure your message resonates with their needs, and engage at a deeper level.
Value Propositions
Develop key points that truly define what make you unique and articulate why people should do business with you.
Positioning
Define your core messaging that articulates your value propositions in your brand voice to convey to and convince your audiences.
Brand Voice
Develop a consistent framework for your entire organization to communicate how you sound, look and feel.
Key Messaging
Create messages across offerings, channels and roles for consistent and strategic communication across marketing, sales, service and operations.
Identity
Stand out, get noticed and create an instant connection with the audiences you want most.
Insivia's Brand Strategy Show
We explore our approach to developing a smarter brand and positioning strategy.
Experienced, unbiased brand positioning consultants focused on SaaS & tech.
A consultancy meets agency love story providing impactful strategic growth consulting and expert-lead execution.
Everything that we do is rooted in smart strategies - we act bold but always start by thinking smart. When you want a partner in your corner that is going to push as hard as you do, that's us.
Our structured, yet collaborative methodology ensures we achieve big, game-changing outcomes.
We've built a systematic, yet flexible program where tailored exercises are selected to uncover insights and create solutions.
Our process removes bias by utilizing model-based exercises, logic and radical candor.
We leverage outside research, internal expertise and our own industry knowledge to instruct and guide.
Engagements are lead by executive-level team members who have worked with hundreds of other companies just like you.

"Insivia came in, listened well, guided our conversations, and produced a clear strategy that will help us move forward as a company."
SAMANTHA MCCLINTOCK, ROUNDTABLE
Your SaaS deserves an agency who knows how to create a brand strategy to win.
Since our founding in 2002, we've been helping SaaS companies acquire and retain users. With a team of really talented, smart and driven folks around the US and world, we achieved some amazing results.
One of our core principles is to be "Results-Obsessed" to truly understand our clients desired outcomes and focus our efforts to achieve them with tangible metrics.
We've helped new and established SaaS platforms create unique positioning to drive greater demand and conversion.
Determine your best and most priority audiences as well as persona information that will actually impact marketing and sales.
Leverage buying factor comparison models to outline specific points that clearly articulate differentiation.
Build a messaging architecture that helps your marketing and sales teams deliver consistent and strategy-relevant information.
Create a Brand Voice that creates a sophisticated and consistent look, feel and sound for your brand.
We'll help you establish a brand position and strategy that will significantly impact both top line revenue and bottom line profit.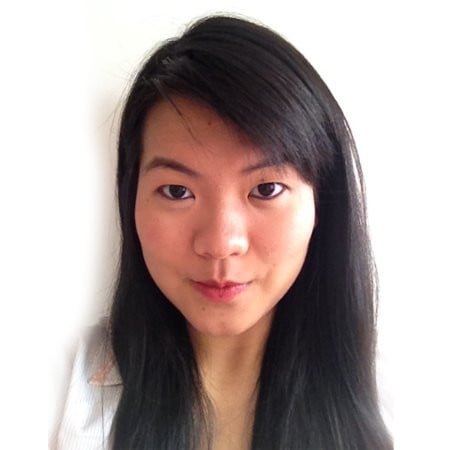 "For months my team and I have struggled to find just the right solution for our perpetually complex branding problem. Insivia then came in and helped us to bring structure that is flexible enough to play around with, yet is solid enough to become a foundation for our group of brands."
Diera Hartono | VP of Merchant Marketing | GoJek
A weak brand position and messaging system are an unstable foundation upon which to achieve successful marketing and sales.
You've created a great SaaS product, validated in the marketplace and may have even acquired customers, but scalable growth won't happen if you can't articulate that to the market.
If your SaaS Brand Strategy is not effective, you face many of these common problems:
POSITIONING CHALLENGE
We get traffic to our site, but have an extremely low conversion rate.
POSITIONING CHALLENGE
We get prospects into demos or sales calls, but often those conversations lead to nothing.
POSITIONING CHALLENGE
Our competitors look and sound more sophisticated than us.
POSITIONING CHALLENGE
Every person on our team has a different description of who we are and why people should buy.
POSITIONING CHALLENGE
Prospects that sign-up or register for a demo don't sound excited or have a sense of urgency to buy.
POSITIONING CHALLENGE
We're not scaling as fast as we want.

"Our churn has moved from 15% down to 10%, which is the lowest it has ever been. For us, that's a savings of about $35,000 per month. Definitely work with Insivia ... because when we've made changes based on their recommendations, it has paid off."
DAVID LECKO, DEALMACHINE
It's time to create a brand strategy that will impact every aspect of your SaaS business.
We've built a systematic, yet flexible program where tailored exercises are selected to uncover insights and create solutions.
Based on upfront analysis, we develop an organized and connected path to produce a smart, strategic outcome.
True SWOT
Dig deep and remove bias to determine where you stand.
Start, Stop, Continue
Gather team insight into what the organization should start doing, stop doing, and continue doing.
ICP Prioritization
Examine your ideal customer profile through opportunity, demand, specialization, and competition.
Persona Detailing
Explore the most important factors of your target audience and organize them to define truly impactful insights.
Buying Factor Mapping
Understand what buyers use to make a decision and explore them in comparison to competitors.
Offering / Feature Matrix
Explore and detail what you offer to create organized and structured presentation of what you provide.
Red Teaming
Analyze your company from a competitors perspective with nothing held back.
Problem-Fix-Outcome Definition
Brainstorm around formulaic and PFO positioning structures for messaging.
Brand Voice Exploration
Select and analyze words that define your persona, tone, language and purpose.
Need-Feel-Want Ladder
Break audience goals down to understand what is a need versus want and the emotions driving buyers.
MVP Dissection
Understand what makes an MVP for your organization to be highly successful to outline key organizational messages.
Celebration Breakdown
Determine a future outcome and breakdown the path to accomplishment to uncover actionable insights.
Meet with our brand strategy team about scaling your SaaS.
One quick call and we'll share our approach - no pressure.
Talk with us