It's now December and companies are going full throttle with their marketing tactics. Did you know that last year 57% of marketers used mobile-optimized websites and this year it's expected to increase to 84%. Here are the top marketing techniques for the 2012 Holiday Season. 
Originally posted by HubSpot, Click below to view the full infographic.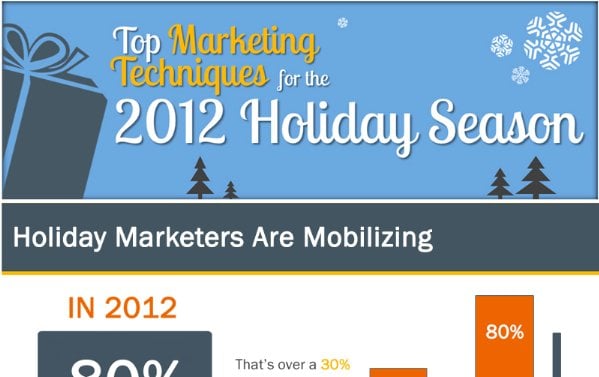 Share Your Thoughts
Try Our Marketing Budget Calculator
Just enter some simple figures for your business and select strategic factors to calculator industry-standard budgets.