Tracking the Popularity of Links You Share on Twitter
Recently, insivia has been ramping up the use of its twitter account to help promote our new blog, our expertise and many of our other special announcements. One thing that was important to us was to quickly be able to gauge the popularity and value of providing links to blog posts or other resources.
Fortunately, there is a great service at http://snurl.com that allows you to create short links and have an account that will track the clicks the link receives. All you have to do is visit http://snurl.com and sign up for an account. Every time you want to link to something in your Twitter posts, just go to the site and head to "Create Snips" — every one you create is saved for tracking in the "Manage Snips" area.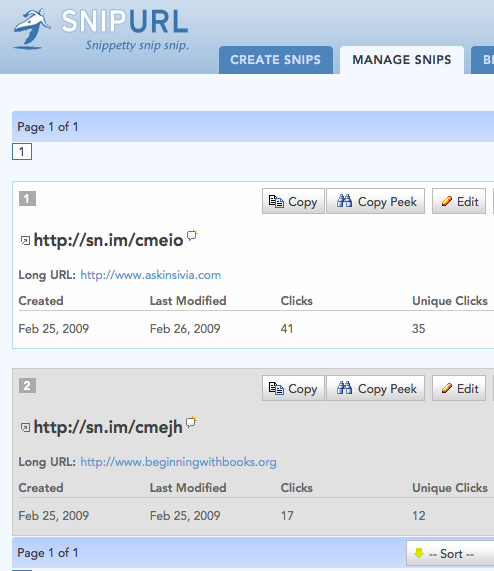 As you can see, in one day we got about 41 clicks on our link to this blog. This provides a great way to keep track of and truly understand the value of providing links to the masses.
Also, check out me on twitter at http://www.twitter.com/andyhalko!
About Insivia