Strategic Planning For 2019
On August 30, 2018 at 11:30am - 1:30pm
Must-know Trends & Creating a Powerful Marketing Plan for 2019
A marketing plan is essential to the success of your business. New technologies emerge every day and digital marketing strategies adapt to try and keep up with the different ways customers shop. Change can happen at any time and the more you plan ahead the better equipped you'll be.
During this seminar we'll explain why you need to evaluate what is and isn't working, how to create a powerful marketing plan for next year, and let you in on some of the big marketing trends coming up.
A goal without a plan is just a wish. To launch 2019 off right, start building your annual marketing plan now.
1. Evaluate what is and isn't working for you now
It's crucial to understand your strengths, weaknesses and unique value proposition. As consumer buying behavior changes, so should your marketing strategy. Where are you now vs where you want to be? Are you meeting the goals you set for this year? We'll discuss the importance of evaluating your 2018 marketing initiatives to determine which ones to keep and which ones to trash.
2. Create an effective plan for 2019
A powerful plan contains short-term and long-term goals with clear action steps to implement, measure and optimize campaigns. We'll explore the process and steps to build your 2019 plan leveraging past performance and incorporating upcoming trends in marketing.
3. Big trends you should be aware of for 2019
Marketing changes constantly. Discover new marketing trends for next year so you can stay ahead of the curve. From marketing automation tools to artificial intelligence, the future of digital marketing cannot be ignored.
This provocative seminar provides invaluable information you need to create a 2019 marketing plan that really delivers. Don't miss out!
When: August 30th, 11:30am – 1:30pm
Where: Midtown Cleveland, 5000 Euclid Avenue #100, Cleveland OH, 44103
Speaker: Andy Halko, CEO – Insivia
About The Speaker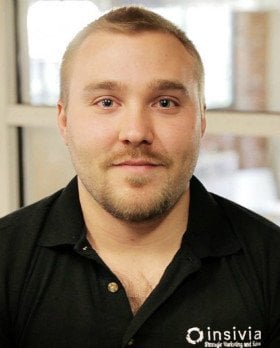 Andy founded Insivia 14 years ago right after graduating from John Carroll University, growing the Strategic Consulting & Digital Business firm to 20 plus employees, working with middle-market and fortune 500 companies.
Featured in a number of national publications and NBC Nightly News — while being a keynote speaker and avid volunteer growing entrepreneurial communities — Andy provides expertise in business strategy, a wide variety of marketing tactics, technology, and entrepreneurship.