Insivia Workshop Series: Demystifying Google Analytics – How to Understand and Utilize Marketing Metrics
On August 18, 2017 at 12:00pm - 1:30am
About The Workshop:
Analytics should be a top priority for organizations, but since it is something that often times seems so overwhelming or difficult to understand, it's easy to put it on the back burner never to be looked at again. For those who do try to measure analytics from time to time, without knowing what it is you're looking at, it can be difficult to interpret that data. This could result in making changes to the website that are not as effective as they could be, or in some cases even counterproductive.
Analytics is challenging with an incredible amount of data, new features, and no clear way to understand what it means. That's why we are hosting a workshop at the Insivia offices August 18, 2017 from 12:00(noon) – 1:30.
Here, you'll learn everything you need to know about Google Analytics including:
What Google Analytics is and why it is so important for you to use it
Which metrics are most important to measure
Why metrics may fluctuate from month to month
How to interpret those metrics to make positively impactful changes to your website
What preemptive tactics you can put in place to protect your website's success before it's threatened
A stronger web presence starts with equipping yourself with the tools and knowledge to make informed, intelligent decisions. Register today to secure your spot at our workshop. You'll be glad you did.
About The Speaker: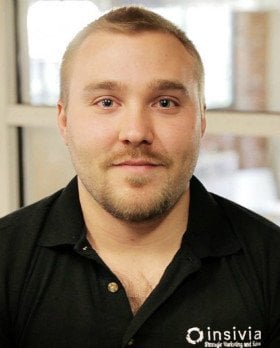 Andy founded Insivia 14 years ago right after graduating from John Carroll University, growing the Strategic Consulting & Digital Business firm to 20 plus employees, working with middle-market and fortune 500 companies.
Featured in a number of national publications and NBC Nightly News — while being a keynote speaker and avid volunteer growing entrepreneurial communities — Andy provides expertise in business strategy, a wide variety of marketing tactics, technology and entrepreneurship.
Andy Talks About Benchmarking in Analytics
Where:
Insivia Offices – 5000 Euclid Avenue, Cleveland, OH 44103
Parking Information: Parking will be available in the Agora theater lot located off Prospect Avenue.