Insivia Workshop Series: Blueprint to Planning Your Website Rebuild
On May 18, 2017 at 7:30am - 9:00am
About The Workshop:
This event has passed, but in this Workshop session, we are discussing the necessary aspects to consider when rebuilding your website. Join us for breakfast to learn everything you'll need to know, from the initial planning phase through the launch of your new site, to make sure that you are up-to-date (and even ahead of the curve) on current trending designs, best SEO practices, and conversion-oriented layouts.
If you want to learn more, check out our in-depth?article talking about the 5 key factors in redesigning your site.
About The Speaker: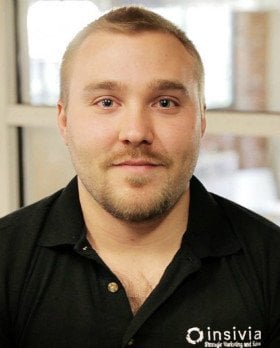 Andy founded Insivia 14 years ago right after graduating from John Carroll University, growing the Strategic Consulting & Digital Business firm to 20 plus employees, working with middle-market and fortune 500 companies.
Featured in a number of national publications and NBC Nightly News — while being a keynote speaker and avid volunteer growing entrepreneurial communities — Andy provides expertise in business strategy, a wide variety of marketing tactics, technology and entrepreneurship.
Where:
Insivia Offices – 5000 Euclid Avenue, Cleveland, OH 44103
Parking Information: Parking will be available in the Agora theater lot located off Prospect Avenue.