Creating A Website Strategy To Crush Validation & Conversion
On March 30, 2018 at 11:30 AM - 1:30 PM
Whether you are looking to rebuild your website or you're just unsure if it's working, you need a strategy for success.
Validation and conversion are the two biggest goals for any site, but to achieve them, you have to break it down and build a plan.
During this seminar, we'll begin by touching base on buyer personas and how to build a solid foundation to your strategy.
We will then take the bulk of our time to focus on:
How to drive conversions
Integrating your marketing efforts with your conversion goals
What makes a great aesthetic
The technologies you should be considering
While we aren't going to shy away from terms like ADA compliance or API integrations, we are going to make sure it's easy for you to take away tips no matter your level.
Join us for our in-depth seminar on creating a killer web strategy. Every single person will walk away with a little more ammo to get a lot more out of their website.
Bonus: All attendees are invited to stay an extra half hour to review some real sites from our audience members. Simply indicate in your signup if you are interested in submitting your site for our review. It's an opportunity for some free advice and for all of us to get a little more hands on.
About The Speaker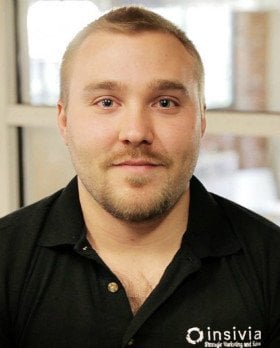 Andy founded Insivia 14 years ago right after graduating from John Carroll University, growing the Strategic Consulting & Digital Business firm to 20 plus employees, working with middle-market and fortune 500 companies.
Featured in a number of national publications and NBC Nightly News -- while being a keynote speaker and avid volunteer growing entrepreneurial communities -- Andy provides expertise in business strategy, a wide variety of marketing tactics, technology, and entrepreneurship.