What Types Of Visuals Should SaaS Companies Use On Their Website
There are infinite ways to display SaaS product screens on a website. The latest trends combine abstracted screens, human elements, animation and on page movement to produce highly engaging visuals.
Here are just a few examples of SaaS screen displays.
Actual Screenshots
One of the more traditional ways and quickly dying is to display actual screenshots. Often this is done simply to keep budget and effort low while still providing a visitor with insight into the product itself.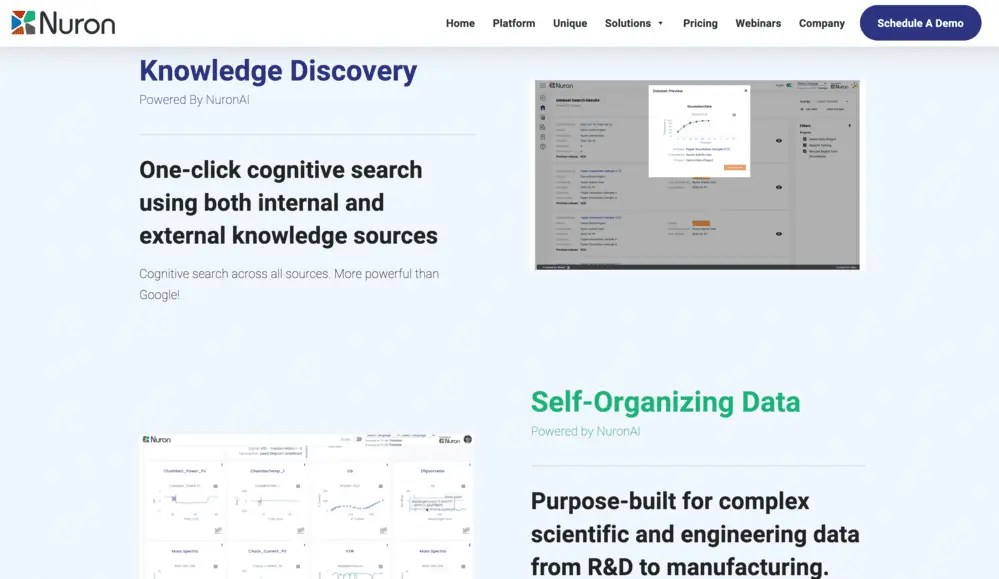 ---
Representative Screens
Representative screens typically take a whole interface or the most important parts and abstract them out as advanced illustrations of the products key functionality.
In this example below, what would be a complex calendar interface is simplified down to color coded calendar with a happy face.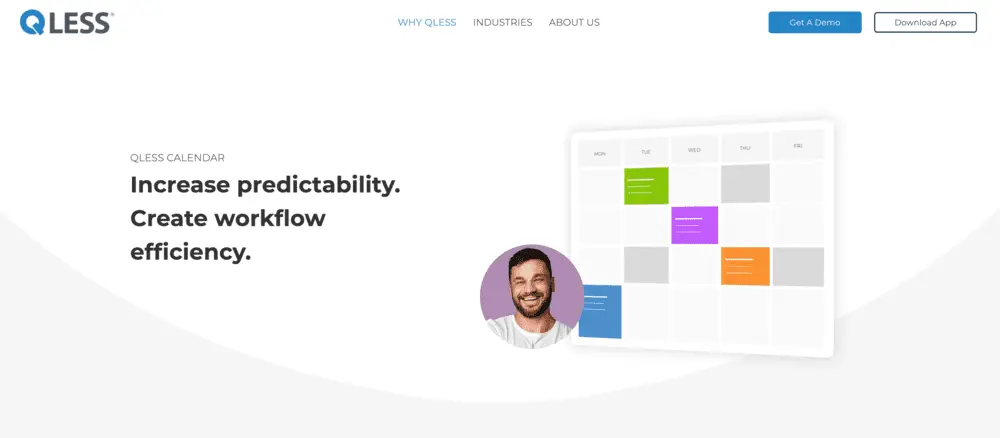 ---
Collage of Screens
With either direct or illustrated screens, you can also display a collage of your SaaS product's interfaces.
This one below brings a human element to it and actually changes the screens as it scrolls. Check it out here.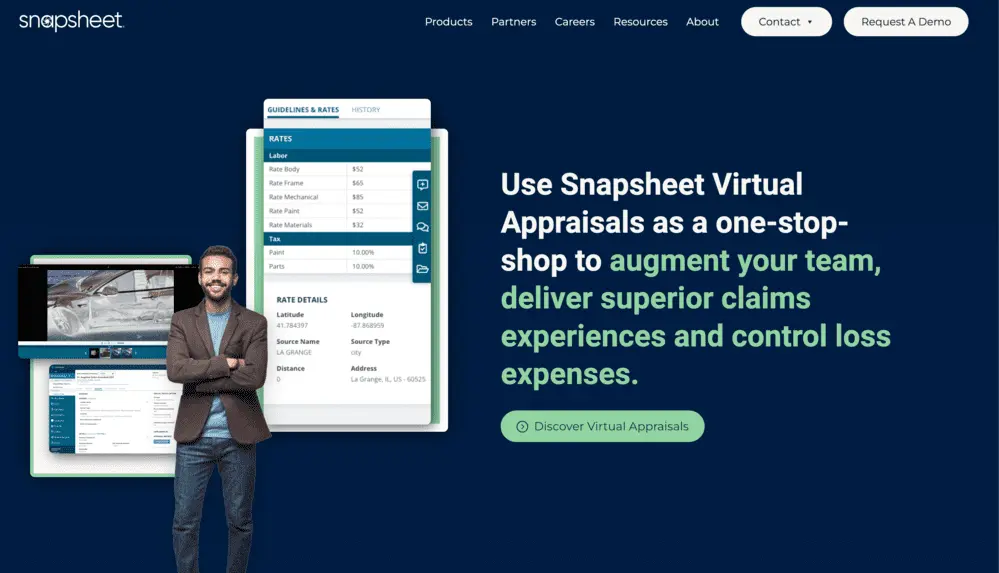 ---
Real-World Images with Screens
The below example is actually from our own site and is a video of a person using an interface. This gives visitors context of use and makes it feel true to life.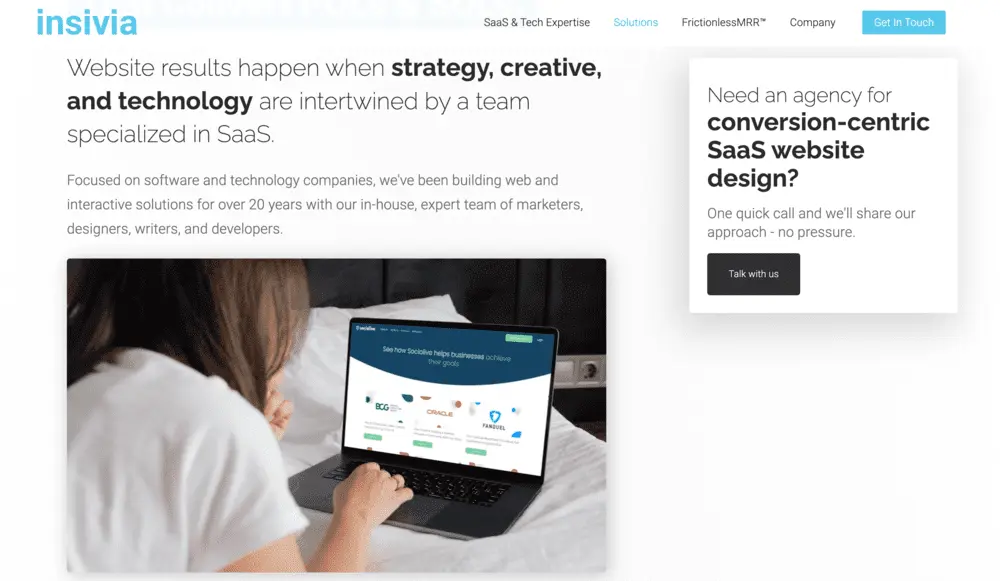 ---
Tabbed Product Tour
A great solution for any display of multiple SaaS features is to present as a tabbed tour. Usually these are highly visual and allow visitors to easily traverse a set of related SaaS product features.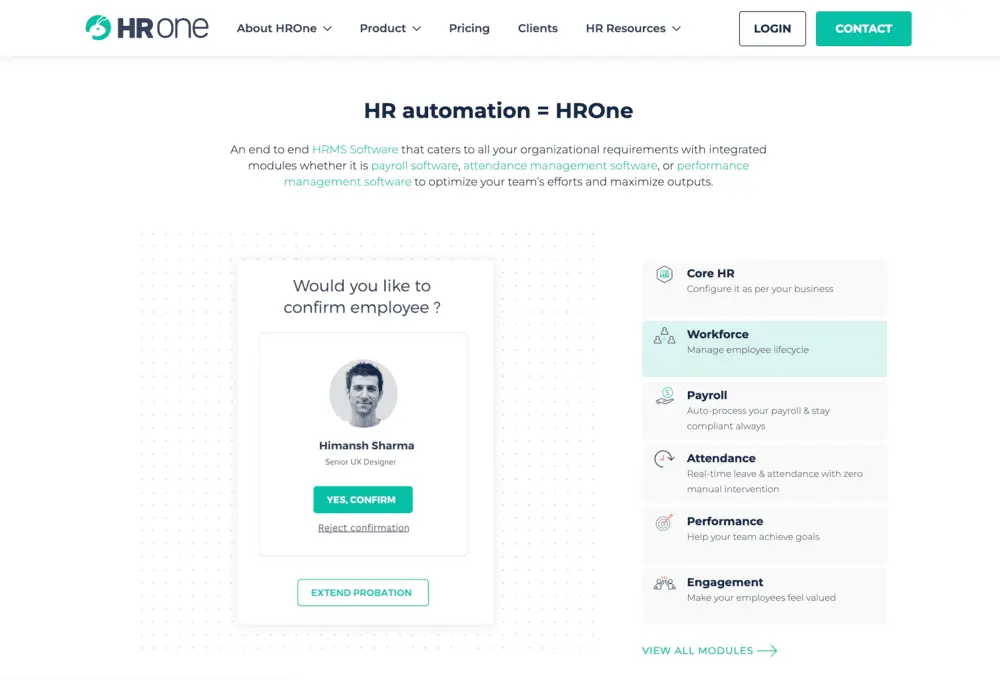 ---
Feature Slideshow
Slideshows are very similar to tabbed interfaces, but often will have automatic rotation that forces the visitor to see multiple visuals. This is good for a feature that may have slight variations that are important.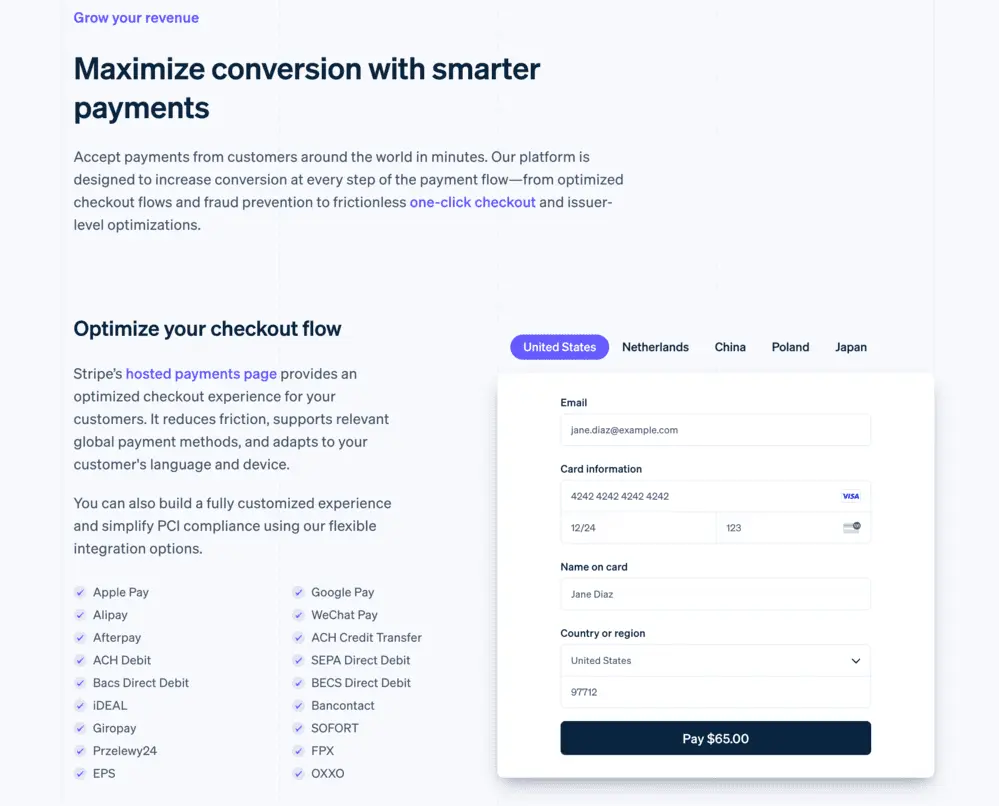 ---
Product Real Life Videos
This example actually employs multiple of the strategies from tabs, to abstracted screen call-outs to video.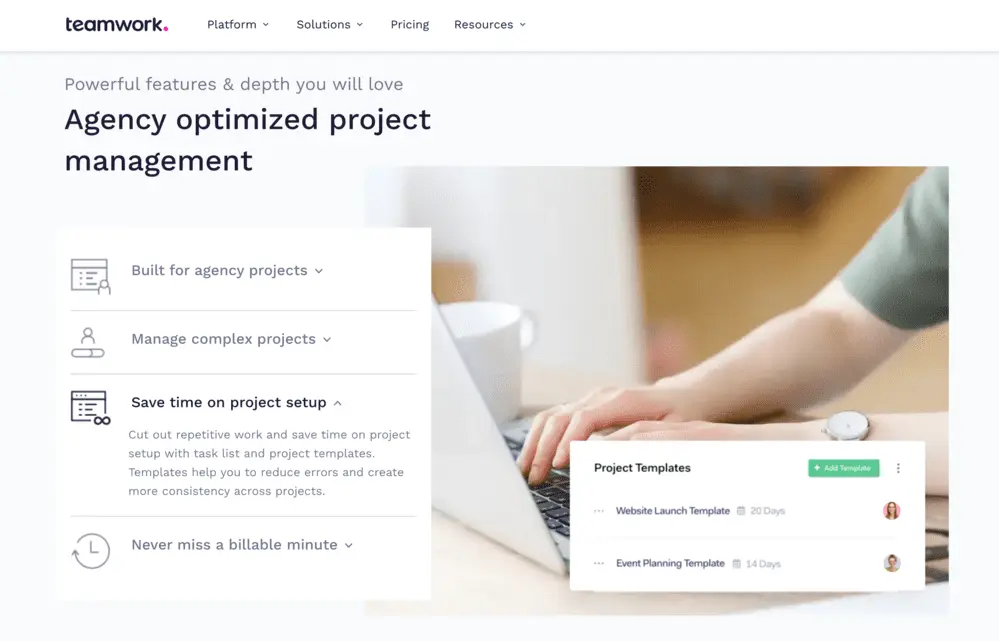 ---
Product Animations
Animation - particularly explainer videos - is often used to showcase a Saas software product. These do not always have to be playable videos with audio and can be autoplay videos that showcase the products interface.