Advanced Tracking for Your Website & Product with Google Analytics 4 ( GA4 )
It's time to make better decisions with the right analytics setup.
Your all-in-one GA4 migration and data analysis partner for SaaS success
Don't get left behind on the analytics volcano erupting this summer. The clock is ticking, so ahead of the competition with our GA4 data analysis expertise.
Trusted GA4 integration and data management to boost retention and gain conversions
Experience unparalleled data-driven insights and revenue growth with Insivia's cutting-edge GA4 integration and analysis services.
GA4 represents a significant shift in how data is collected and analyzed, with a new event-based data model that provides more flexibility and accuracy. It also includes machine learning capabilities to help businesses gain better insights into their user behavior and predict future trends.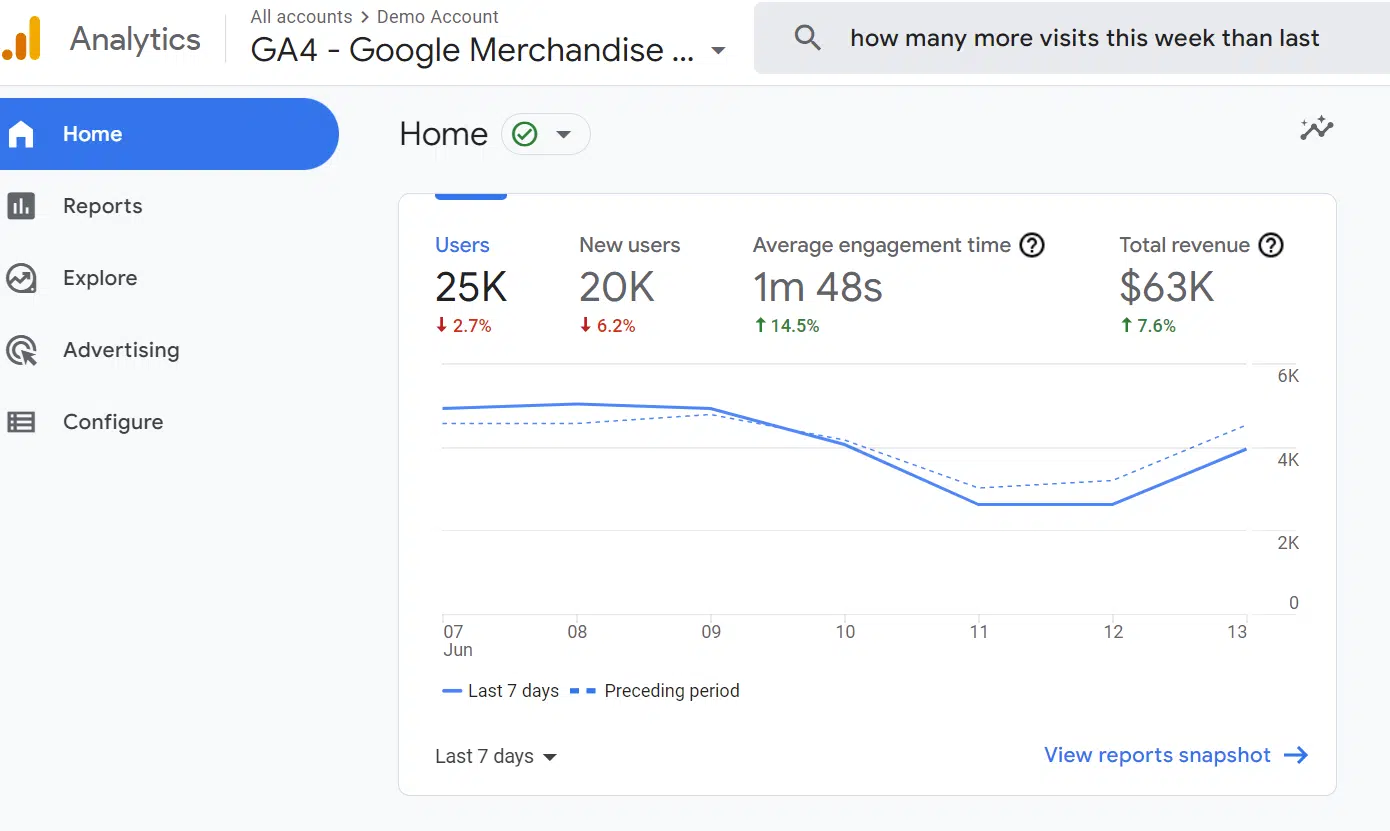 Ready to setup or improve your GA4?
Explore our packages below or contact us.
Google Tag Manager Setup
If not setup, provides a more advanced code insertion tool for your site.
GA4 Setup
Create account and basic configuration.
Setup Scroll Tracking
Track scroll of 10%, 25%, 50%, 75%, and 90%.
Setup Share Tracking
If you have sharing.
Custom Event Tracking
Up to 3 events where it makes sense for your site.
Form Submission Tracking
Using button click. More advanced options available based on CRMs.
Conversion Configuration
Mark events as conversions and report customization.
Key Report Setup
Our primary list of common reports for non-ecommerce companies.
Content Grouping
Up to 3 groups where it makes sense for your site.
Calendar Scheduling Tracking
For those using calendly to schedule on their sites.
One Hour Training
Get a training video recorded for your analytics.
Internal Filtering
Setup of IP addresses to mark traffic from internal teams.
HotJar Setup
Setup of free version if you do not have.
Quarterly Insight
A one hour quarterly meeting for one year to review reports and provide insight.
Additional Tag Setup
Migration of other tags to Google tag Manager.
Product Tracking
Track your software product, app or intranet.
Core Web Vitals Optimization
Optimization for this key SEO factor including special Tag Manager install for speed.