SMALL BUSINESS INTRANET
A simple solution to internal sharing and document management.
A simple intranet to give access to processes, people and information.
Connect, inform and engage your entire team with a smart Intranet.
At it's core, your intranet can have a knowledge base, company directory, FAQs, submission forms. Then easily expand or customize your intranet at any time with more advanced features.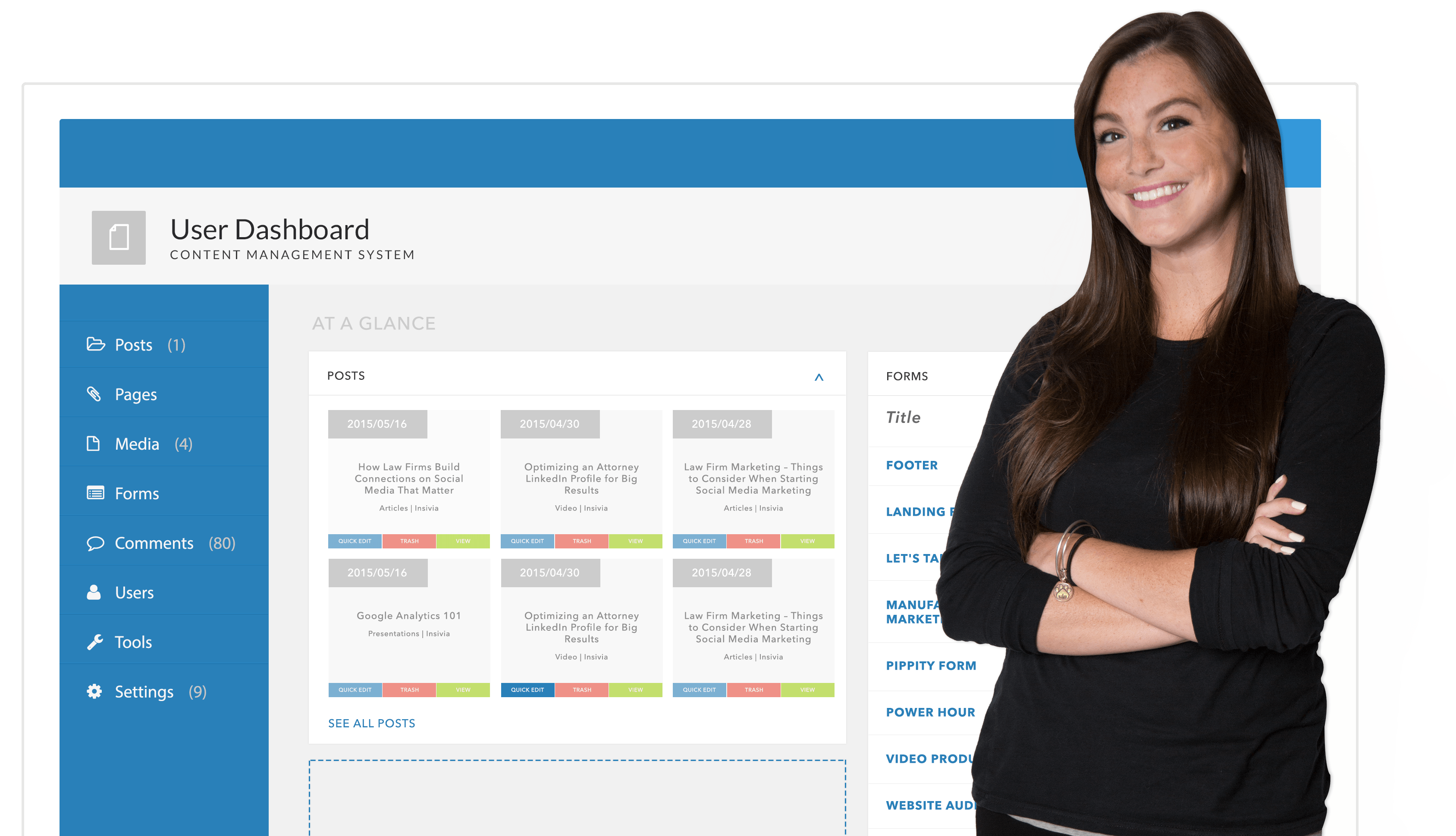 Turn-Key, Yet Scalable
Great features on an expandable, customizable platform.
KNOWLEDGE BASE
Document your processes and company information, post your handbook, tag information by role, cross link FAQs and so much more.
USER MANAGEMENT
Manage users on your own and their roles or integrate with Google Apps so anyone with a company address has access.
FORMS + SURVEYS
Create your own forms for purchase requests, employee recognition, suggestions, time off as well as create surveys.
FAQS
Build out a sortable FAQS section to provide quick answers to common questions across a wide range of organization roles and functions.
DIRECTORY
Have an internal directory of employees with the information you want to share with each other.
CUSTOMIZE
Our platform is built on WordPress using plugins and custom themes, so make it look how you want and expand to any functionality from calendars to social media.
Looking for SaaS focused services?