Increase leads + sales with interactive experiences.
Product configurators and filters are perfect for large or complex product catalogs and are also integral in configure price quote (CPQ) platforms.
Drive Sales
Improve Satisfaction
Reduce Lead Times
Ideation, Strategy, Design + Build
From start to finish, our team helps you create interactive product sorting and lead generation tools that are consistent with your brand and are easily integrated into your existing CMS and CRM software.
PRODUCT FILTERS
For Large Product or Parts Catalogs
A product filter or matrix will help your customers find the specific product or part that they need simply and easily.
PRODUCT CONFIGURATORS
For Complex Products
A product configurator qualifies the customer through a digital interface and makes personalized recommendations to suit their specific needs.
Analytics + A/B Testing
Optimize The Experience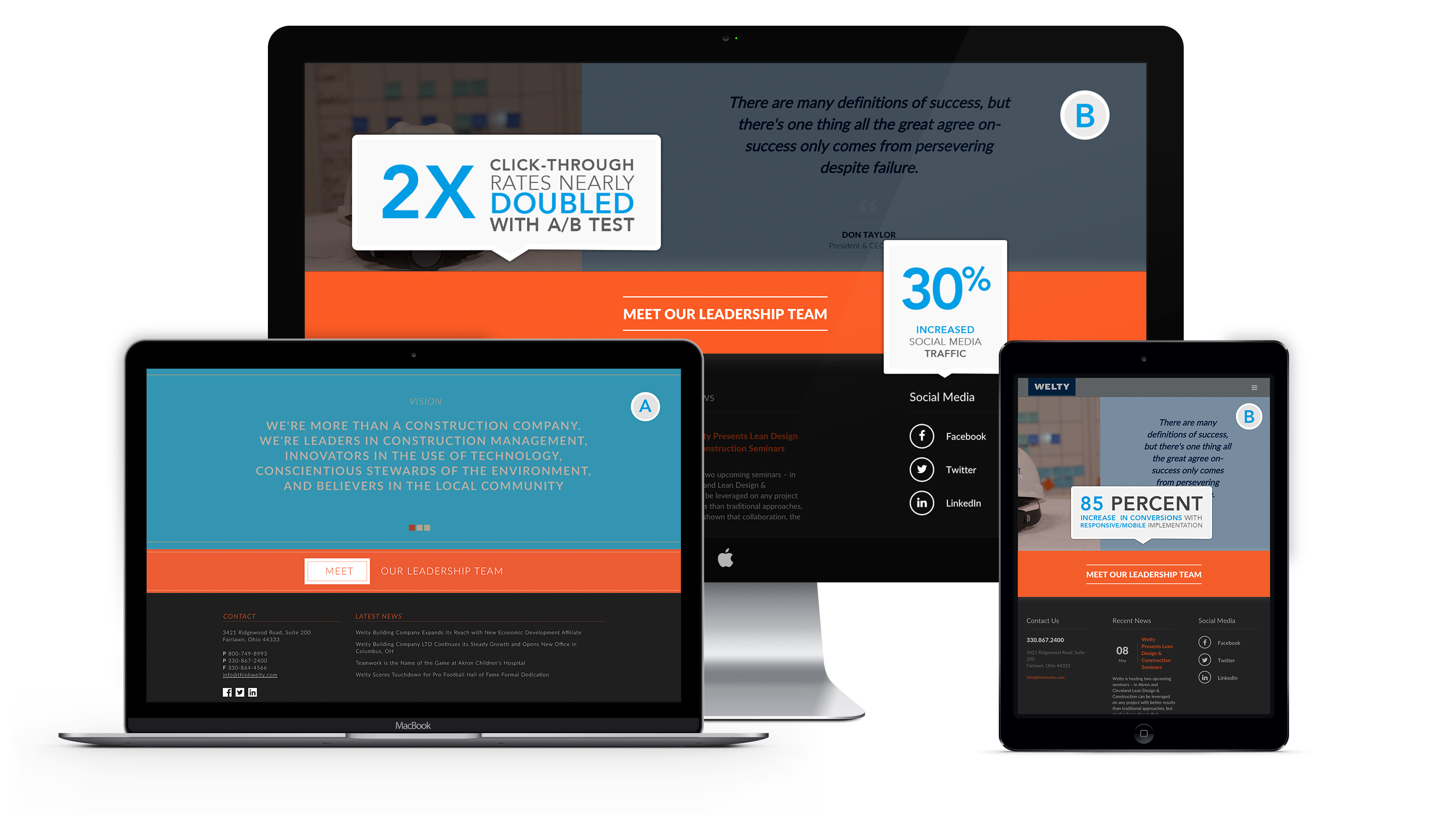 Let's Deliver the Best Possible Experience Together
Great experiences win. We test and interpret the data to provide insight into design and workflow, then bring in our creative technology experts to deliver a killer interactive tool.
SEO ANALYSIS
We help companies report and interpret analytics data for improved insight and optimization.
A/B + MULTIVARIATE TESTING
Stop guessing and start testing to develop concrete data on what works and what doesn't.
Mobile Optimization
Consumers want to find, compare, and buy their products no matter where they are. Our team creates tools that are accessible across a wide range of devices so they can be accessed on a variety of platforms.
Beyond usage on mobile, our Mobile App Development team builds native apps for iPhone and Android devices.